Netanyahu's Wife Abused Household Staff, Israeli Court Finds
@reuters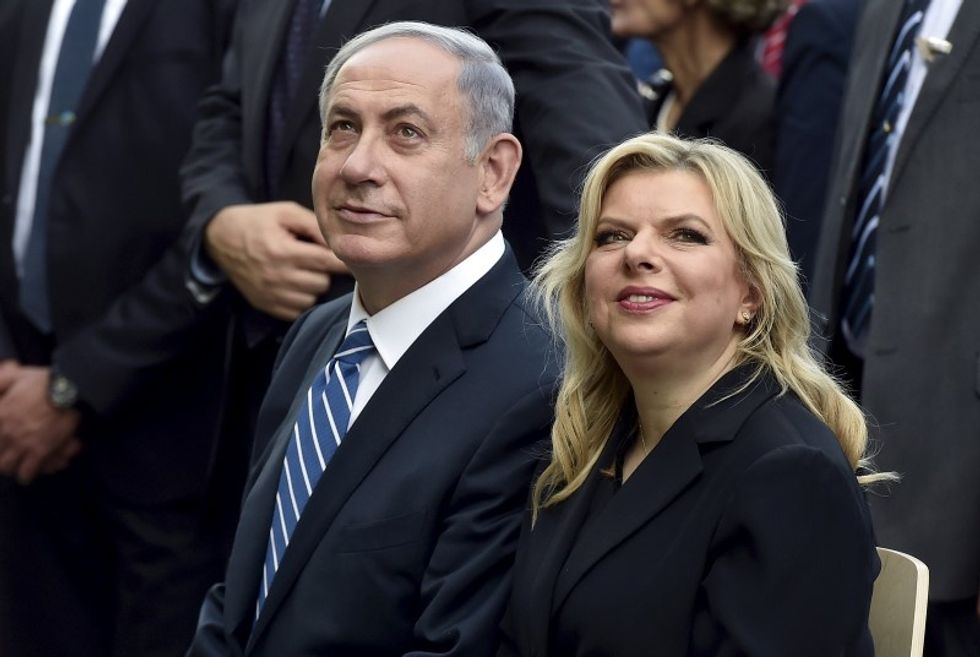 By Jeffrey Heller
JERUSALEM (Reuters) – Benjamin Netanyahu's wife Sara insulted and raged at household staff, creating an abusive working environment at the Israeli prime minister's official residence, a labor court ruled on Wednesday.
Allegations of mistreatment leveled by Meni Naftali, a former chief caretaker at the Jerusalem home, were dismissed by the Prime Minister's Office as "evil, skewed gossip" when the civil lawsuit was filed in 2014.
But the court, in its 40-page decision, said testimony by Naftali and other former household employees about Mrs Netanyahu's alleged abusive behavior toward them at the Jerusalem residence was credible.
Sara Netanyahu has elicited a multitude of headlines in the past over what family spokesmen have decried as an undeserved reputation for imperiousness, and it seemed unlikely the latest case could cause significant political damage to her husband, now in his fourth term as Israel's leader.
An earlier case, in 2010, in which a housekeeper accused her of being abusive, was settled out of court. A spokesman at the prime minister's office declined immediate comment on the labor court's verdict.
Naftali, who resigned in 2012 after a 20-month stint at the prime minister's residence, said he had been subjected to repeated scoldings by Mrs Netanyahu.
In one instance, he said, she had called him at 3 a.m. to chide him for buying milk packaged in a plastic bag rather than in a carton.
"SLANDER AND LIES"
Testimony by several other former employees also pointed to "abusive employment conditions at the prime minister's residence as a result of Mrs Netanyahu's behavior and her attitude", the court said.
"These included exaggerated demands, insults, humiliation and angry outbursts," according to the 40-page verdict.
In her own appearance before the court, Mrs Netanyahu called the allegations slander and lies. She testified that she enjoyed excellent relations with employees and that she treated them "with civility and politeness".
But, the court said, "this is not the conclusion reached from the evidence presented to us". Mrs Netanyahu ran the household in a "high-handed manner" and witnesses had been persuasive and credible, it said.
"The prime minister's residence, despite all its inherent complexities, should serve as an example of how workers' rights should be protected," the court said, noting that "powerless household staff were forced to work very long hours" and that turnover at the residence had been high.
It ordered the state to pay Naftali 80,000 shekels ($21,000) for emotional distress and another 75,000 shekels ($19,300) over unfulfilled promises of tenure and another 15,000 shekels ($3,900) to cover court costs. His civil suit was brought against his government employer, the prime minister's office.
(Editing by Ralph Boulton)
Photo: Israel's Prime Minister Benjamin Netanyahu (L) sits next to his wife Sara during a visit at the Expo 2015 global fair in Milan, northern Italy, in this August 27, 2015 file picture. REUTERS/Flavio Lo Scalzo/Files