Network And Cable News Ignore Rohingya Plight In Primetime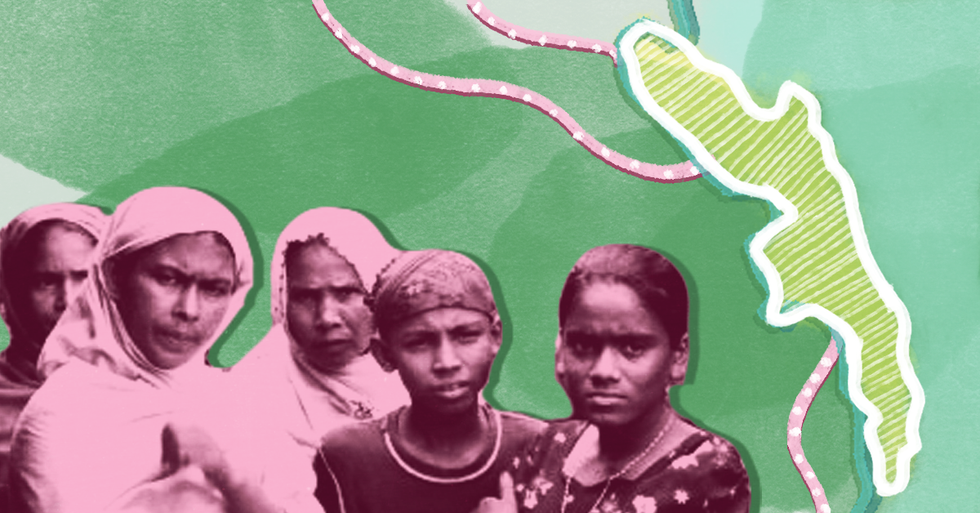 Reprinted with permission from MediaMatters.
The Myanmar government's military forces are conducting ethnic cleansing of the country's RohingyaMuslim population — an ethnic and religious minority in Myanmar — through systematic violence and expulsion. Facing murder, rape, and now famine, hundreds of thousands have fled the country in recent months. Prime-time cable news and broadcast evening newscasts, however, have been reluctant to cover what the U.N. is calling a "textbook example of ethnic cleansing."
National newspapers like The New York Times and The Washington Post as well as Time magazine and NPR have reported extensively on the state-sponsored "clearance operations" with in-depth analyses and multimedia features devoted to the state-sponsored violence, but broadcast evening newscasts and prime-time cable news shows have been nearly silent on the issue. In a period of nearly two months following a government crackdown and subsequent mass flight of Rohingya from Myanmar into Bangladesh, evening news referenced the crisis a mere three times: in two reports by Fox News and one from ABC's World News Tonight.
Of the two reports by Fox News, one, which appeared on the September 21 edition of The Story with Martha MacCallum, exploited the ethnic cleansing to scandalize Hillary Clinton's past support for Nobel Peace Prize laureate Aung San Suu Kyi — Myanmar's de facto civilian leader who has drawn criticism for her failure to denounce the recent violence — and to praise the response from President Donald Trump's administration. The other Fox News report, which appeared on the October 10 edition of Special Report, was a 20-second segment in which host Bret Baier garbled the word "Rohingya" and focused on Pope Francis' response to the violence.
CBS Evening News, NBC Nightly News, and evening prime-time programming on MSNBC and CNN completely ignored the humanitarian disaster taking place in Myanmar. While CNN International devoted almost 50 segments to the expulsion of Rohingya, none of these reports were re-aired during CNN's evening programming. Moreover, most reports of Rohingya erasure on CNN International occurred on CNN Newsroom, a program that airs between 12 a.m. and 6 a.m.
While the Trump administration has called for the Myanmar military to cease its campaign against the Rohingya, U.S. officials have stopped short of encouraging a formal resolution condemning the violence or imposing targeted sanctions against the military's leaders. Additionally, the United States still funds military cooperation with Myanmar. And the Trump administration has placed a ban on refugees from around the world and plans to cap refugee admissions over the next year at 45,000 — the lowest limit ever. Last year, refugees to the United States from Myanmar, including Rohingya, outpaced arrivals from Syria, a nation that has been embroiled in a civil war for over six years that has displaced millions
Activists say they are being censored, and local journalists say they are putting their lives on the line in order to expose Myanmar's crimes against humanity. Cable and broadcast news networks have an opportunity and responsibility to lift up voices of the Rohingya, whose plight is only becoming more desperate amid the news cycle's continued silence.
                       Dayanita Ramesh and Miles Le / Media Matters
Methdology:
Media Matters used Nexis to search transcripts from ABC's World News Tonight, CBS Evening News and NBC Nightly News and weekday programming between 5 p.m. and 11 p.m. on CNN, Fox News, and MSNBC from August 24 to October 16, 2017, for mentions of one or more of the following terms: Rohingya, Burma, Myanmar, or Bangladesh. Reports of flooding across South Asia were not included.
Header image by Sarah Wasko / Media Matters