Nevada GOP Senator: 'We'll Repeal Obamacare'
@KailiJoy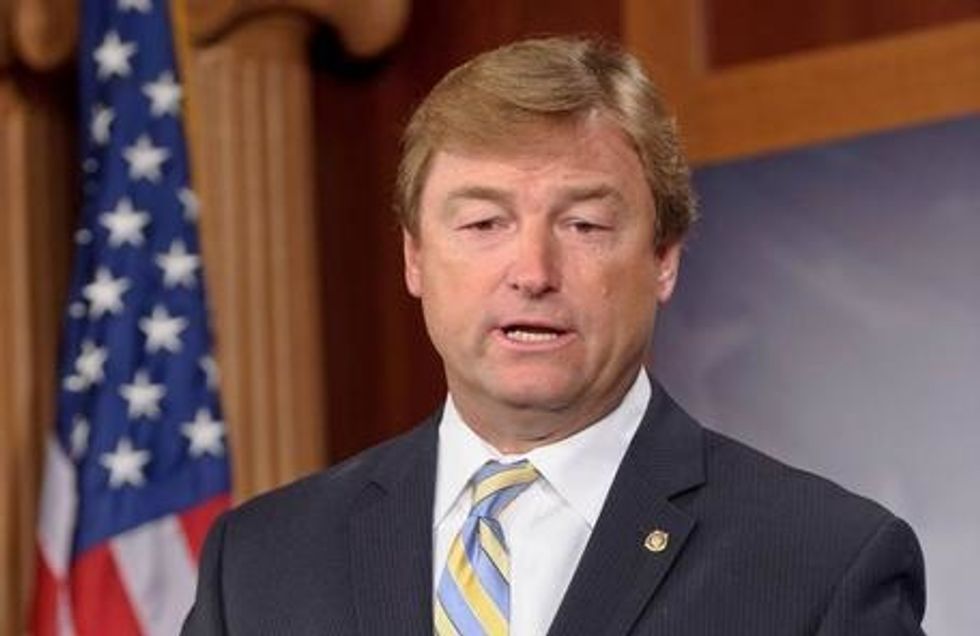 Reprinted with permission from Shareblue.com
Nevada Republican Dean Heller is in an incredibly tough fight to keep his Senate seat, and his new election promise to destroy health care isn't likely to help him.
During a private luncheon at the Nevada Republican Men's club, Heller re-upped the incredibly tired vow to repeal Obamacare.
"If we have 51 Republicans that will vote to repeal and replace, it will happen," he said, according to a recording obtained by the Las Vegas Review-Journal.
Heller's party has spent years running on the promise to repeal the health care law, which only gets more popular the harder they try to undo it. And despite control of the White House and both chambers of Congress, they still failed to get it done last year.
But if Heller thinks this is how he's going to save himself from crushing defeat, he's sorely mistaken.
A new HuffPost/YouGov poll finds 30 percent of registered voters list health care as their top issue this election. And no, that doesn't mean voters want to see an end to Obamacare.
As HuffPost's Ariel Edwards-Levy notes, "Democrats enjoy a sizable advantage over the GOP on handling related issues." Add that to the popularity of Obamacare — a majority of the public supports it — and that spells trouble for Heller.
Which should not be news to him. In fact, it's a little odd that he's even mentioning the topic at all.
Last year, Heller hinted that he might listen to his constituents and vote against repealing Obamacare.
But then Trump not-so-subtly threatened Heller right to his face during a White House meeting on health care.
"This was the one we were worried about," Trump said with Heller seated next to him. "You weren't there [on health care], but you're gonna be. Look, he wants to remain a senator, doesn't he?"
Trump speculated that the people of Nevada would "appreciate what you hopefully will do."
That's not what happened, though.
Voters were furious with Heller for voting to gut health care in what many saw as a betrayal. And they've stayed angry. A poll in March showed his approval numbers at an anemic 28 percent.
Heller might not be able to save his job no matter what he does. Republicans across the country are bracing for major losses in November. Senate Majority Leader Mitch McConnell recently admitted that his caucus is likely to suffer, grimly comparing the midterms to a "Category 3, 4 or 5" storm.
But Heller, who represents a state Hillary Clinton won and is certainly a top target for Democrats, isn't doing himself any favors with his repeal talk. When health care is the top issue for voters this year, desperately vowing to kill it is basically the last thing the beleaguered senator should be doing.