Nevada Wants U.S. To Remove Secretly Dumped Plutonium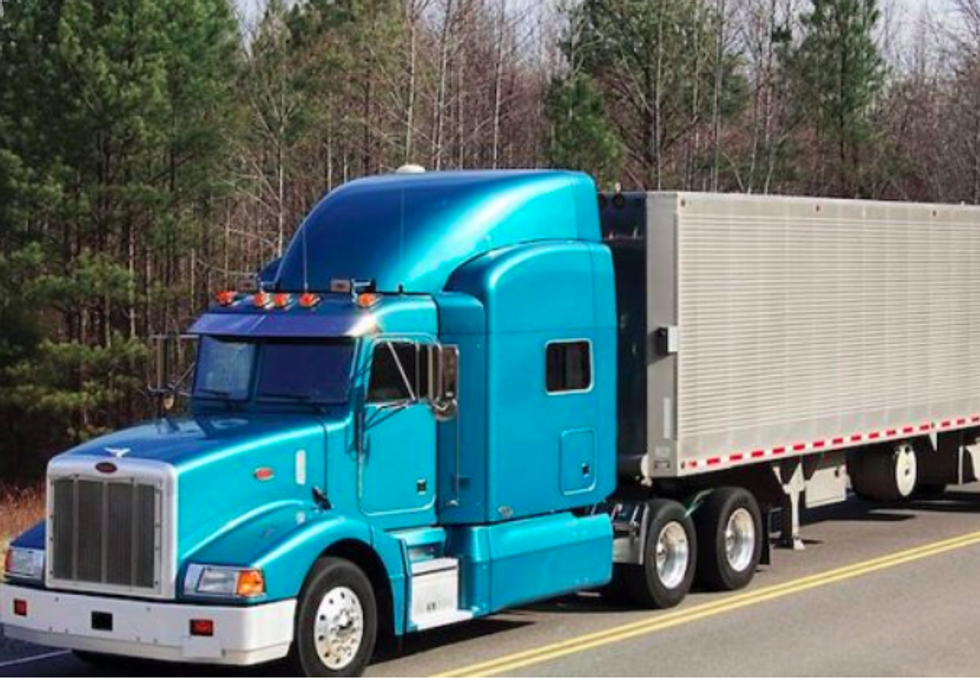 Nevada officials are in federal court to try to get Trump's Energy Department to remove one-half metric ton of weapons-grade plutonium it secretly shipped to the state in aging tractor-trailers.
That's just a small part of what could be as many as 3,300 shipments of nuclear material shuttled among states.
Federal documents appear to show a route on Interstate 40 west to near Needles, Calif., and then north on U.S. 95 to Nevada, but the fine print cautions that "this figure does not represent shipment routing decisions."
Nevada officials worry that the secret shipment is just the first step in transporting to Nevada 34 metric tons of plutonium left over from the Cold War. Trump's proposed budget for 2020 calls for restarting the licensing process to make Yucca Mountain in Nevada a nuclear dump.
"I don't want Interstate 11 to become the plutonium expressway," said Robert Halstead, executive director of the Nevada governor's Agency for Nuclear Projects and Nuclear Waste Project Office.
U.S. District Court Judge Miranda Du denied Nevada's request to immediately block all future shipments of weapons-grade plutonium to Nevada. Nevada has appealed the ruling.
"Nevada's claim of irreparable harm to Nevada's lands, environment and by extension Nevada's citizens, is merely a theoretical possibility at this juncture," Du wrote.
Vincent Fisher oversees the Office of Secure Transportation, the federal agency that trucked plutonium from a nuclear facility in western South Carolina in 35-gallon containers. A federal judge in South Carolina ordered that the plutonium be removed from South Carolina by Jan. 1, 2020.
The agency has shipped nuclear materials mostly without incident for decades. The Energy Department is spending $670 million to develop a new self-defense system for its trucks which could be ready by 2023.
The plutonium is being stored in Nevada at the Nevada National Security Site north of Las Vegas. It might eventually be used to make plutonium triggers for nuclear weapons as Trump seeks to renew the nuclear arms race.
Sen. Catherine Cortez Masto (D-NV) has blocked appointments to vacant position's in Trump's Energy Department to protest the plutonium being shipped to Nevada. She said recently that Energy Secretary Rick Perry might be willing to remove the plutonium, but it's unknown when that would happen or where it could be sent.
IMAGE: The Department of Energy ships nuclear materials through populated areas in specially modified tractor-trailers like this one (DOE photo).