New Congressional Stars Join Oversight Committee To Investigate Trump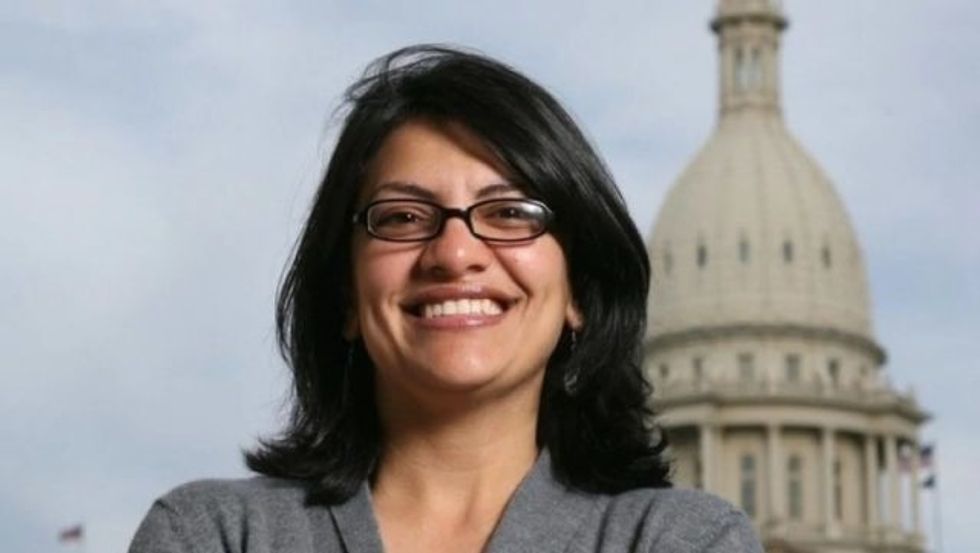 Reprinted with permission from Shareblue.
After two years of a complicit GOP majority covering up all manner of corruption, Trump's worst nightmare was just made real. Speaker Nancy Pelosi announced a slew of high-profile freshmen representatives who will be on the powerful House Oversight and Reform Committee, the main investigative committee in Congress — and they're set to hold Trump accountable.
The new freshman members on the committee include Reps. Alexandria Ocasio-Cortez (D-NY), Rashida Tlaib (D-MI), Katie Hill (D-CA), Ayanna Presley (D-MA), and Harley Rouda (D-CA). The all-star additions highlight House Speaker Nancy Pelosi's fearless approach to confronting Trump.
"If you're Pelosi, this is not the crew you put on the committee with subpoena power if you a) intend to play nice with Trump or b) care what conservatives think," Sahil Kapur, a Bloomberg political reporter, said.
Ocasio-Cortez has become an obsession of some conservatives even as she uses social media to regularly skewer her critics. She is an outspoken progressive, and has already used her Twitter account to warn Donald Trump Jr. about the perils of trolling "a member of a body that will have subpoena power."
Tlaib made waves when she enthusiastically embraced the idea of impeaching Trump at a gathering with supporters, saying she wanted to "impeach the motherfucker." While the Judiciary Committee has jurisdiction over impeachment proceedings, Tlaib will join her colleagues in investigations into Trump's corrupt administration.
Hill, who ousted a Trump lackey congressman in the Los Angeles suburbs, is such a rising star that she gave a high-profile weekly Democratic address before she was sworn in as a member of Congress. Regarding her appointment to Oversight, Hill said in a statement that "we desperately need accountability" if the government is going to function properly.
"I want people to be aggressive, especially on that committee," Rep. Dan Kilde (D-MI), a member of the Democratic steering team that helped decide what members serve on the various committees, told Politico. "It's good to have people who aren't afraid," he added, noting, "They're going to be dealing with some pretty important stuff."
Rep. Elijah Cummings (D-MD), chair of the Oversight Committee, is already preparing for several high-profile investigations. Trump's former personal attorney, Michael Cohen, is scheduled to publicly testify in early February. And Cummings recently announced that his committee is looking into possible national security breaches by the Trump administration.
In a statement welcoming the new members, Cummings reiterated the goals of the committee in light of the 2018 midterm election. "Our Committee is the primary investigative body in Congress," he said, "and we will address the issues that affect the American people every day while we root out waste, fraud, and abuse."
The Trump administration has spent two years getting away with all kinds of fraud and abuse of power. But led by Cummings, and joined by some of the most dynamic new members of Congress, the House Oversight Committee is poised to bring accountability back to Washington.
And we can't wait to see it happen.
Published with permission of The American Independent.