Will The New Dietary Guidelines Change Absolutely Everything?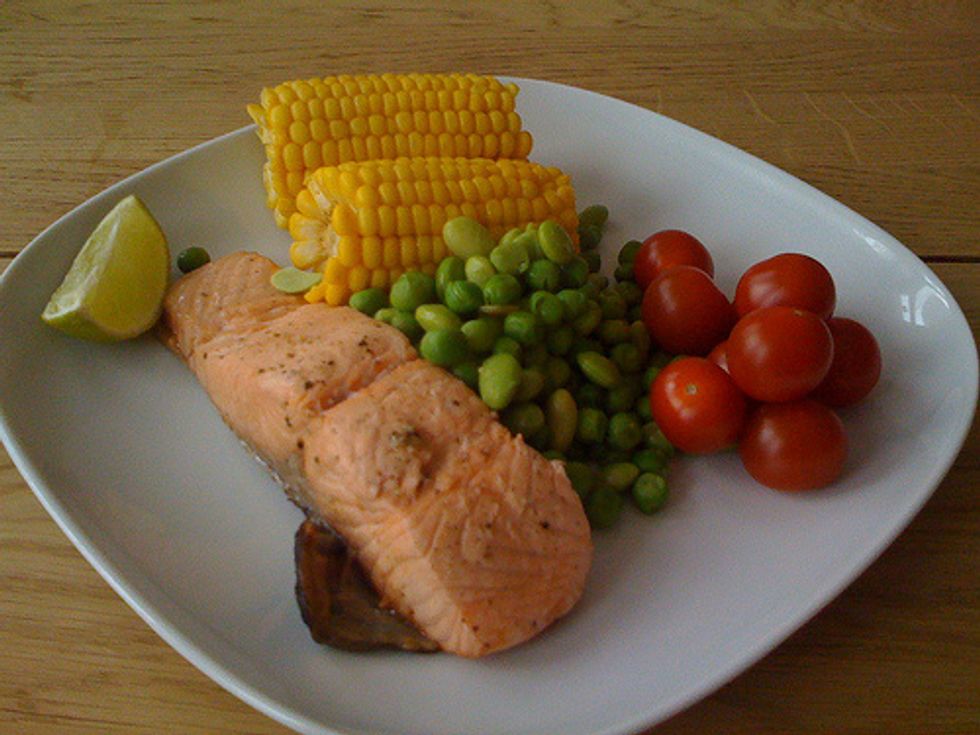 Well, no, actually.
When any new study or report is released in the field of nutrition, you can safely bet that it will be heralded with a deluge of gushing headlines, breathlessly announcing a sea change in the way we should consume bread, eggs, chocolate, coffee, red wine, salt, and who knows what else. Everything bad is good again, and vice versa. So the cycle goes.
Health science is, to paraphrase Medical Daily, a predominantly unsexy enterprise. Cause-and-effect is the bedrock of narrative and digestible journalism, but clinical research operates in the gray zone of correlations, trends, and suggestions that vary in their power to persuade and nab attention, but never quite achieve the status of a "sure thing."
The orthodoxy of food science is not as prone to flip-flopping as the click-hungry web news cycle (guilty as charged) might make it seem. Fad diets that promote the absolute rejection or embrace of any one type of food, as we've discussed before, are perennially in disfavor. But the basics of eating a balanced, healthy diet are — surprise — fairly steadfast.
The Scientific Report from the Dietary Guidelines Advisory Committee (DGAC) is produced every five years to aggregate and distill new research and evidence in nutritional science, and to inform and guide the adoption and revision of new nutritional policies — the Dietary Guidelines for America — that affect laws, initiatives, and standards in health care, food production, and education.  The 2015 report was submitted this week to the U.S. Department of Health and Human Services and U.S. Department of Agriculture, and will form the basis of the new guidelines that those agencies will release later this year.
It is heartening to note that the new recommendations do not rewrite the rules of eating healthy. And as to the state of healthy eating, the report affirms the grim facts we already knew: Half the American population suffers from preventable chronic conditions caused by poor dieting. Two-thirds of all adults and one-third of all children in the U.S. are either overweight or obese. This country's eating habits are, in the delicate language of the report, "suboptimal."
So if this is what it takes, if we need to hear it again and again — as it seems we desperately do — then yes, please! Bring on the "new" guidelines. We are not eating enough whole grains, fruit, and vegetables. We are eating too much in the way of processed grains, added sugars, sodium, and whole-fat dairy items. It doesn't grab headlines, but it should.
The status of some of the more dubious food items are spelled out below:
Cholesterol: The big story kicked off by the release of these guidelines was the DGAC's rollback on cholesterol. The currently-in-effect 2010 Dietary Guidelines set the upper limit for cholesterol consumption at 300 mg/day (or a little less than one-and-a-half eggs). But reports have shown for some time now that there is no compelling link between dietary cholesterol (what you consume) and blood cholesterol (what wrecks your arteries). Do we need to say it? This is not a license to eat "all of the eggs," but a guide for making sensible, better informed decisions.
Seafood: The new guidelines straighten out a few things about seafood; namely, they make explicit that the benefits of eating seafood outweigh the potential risks of mercury and organic pollutants. In fact, the guidelines suggest the recommended amount of seafood consumption to be increased to 8 oz per week, because it provides a cocktail of necessary nutrients.
Caffeine: Coffee, perennially see-sawing as one of those is-it-or-isn't-it-a-vice daily pleasures, gets a clean bill in the new guidelines. Current intakes of caffeine on average (three to five cups per day) do not exceed what is currently considered safe in any age group, at least for adults. Children, adolescents, and women who are pregnant should proceed with more caution.
Alcohol: As we've suspected (and hoped), moderate amounts of alcohol can be an acceptable part of a healthy dietary pattern. Which does not exactly mean "bottoms up," as some outlets have suggested. But whatever gets the message out there.
The new guidelines, in all their glory, are here [pdf]. Dig in.
Photo: Josh Russell via Flickr