New Election Fraud Charges Filed Against NC GOP Operative
@Snipy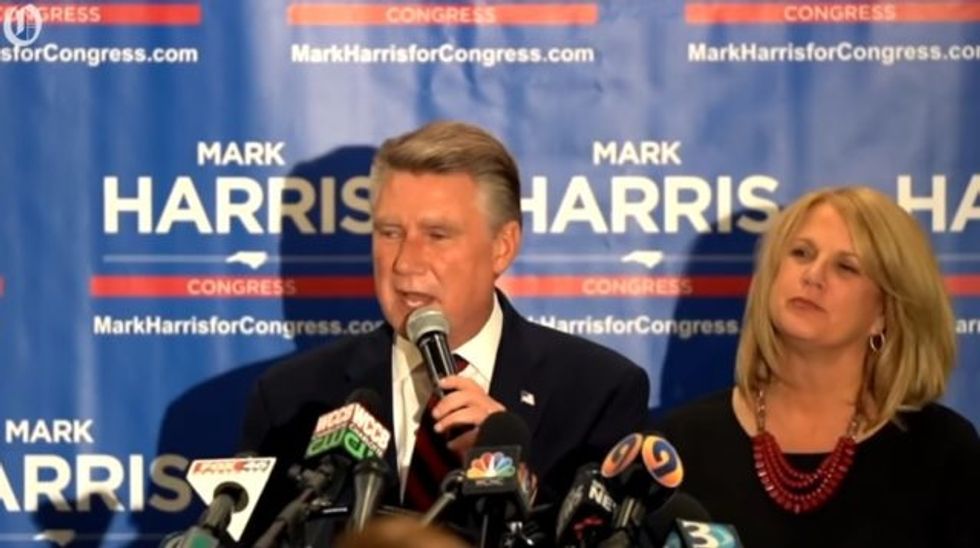 A long-running election fraud saga took another turn Tuesday when North Carolina prosecutors filed several new felony charges against Republican political operative Leslie McCrae Dowless.
Dowless, who helped mastermind a ballot tampering scheme in North Carolina's 9th Congressional District, faces two counts of felony obstruction of justice, and single counts of illegal possession of absentee ballots, conspiracy to obstruct justice, perjury, and solicitation to commit perjury.
These charges are separate from the other seven charges he was indicted on in February. Those charges related only to the 2016 general election and the 2018 primary. The new charges are the first ones to come out of the 2018 general election.
House of Representatives GOP candidate Mark Harris hired Dowless as a consultant for the 2018 midterm race despite the fact that he'd been warned Dowless had a history of past election fraud.
While working for Harris, Dowless allegedly engaged in widespread absentee ballot fraud. Seven other people were also charged, but the indictment alleges that Dowless was the mastermind, "instructing his co-conspirators to sign certifications that falsely stated they had seen a voter vote by absentee ballot," and then mailing in absentee ballots for people who didn't send it in themselves.
In this fashion, absentee ballots that should not have been counted were. Earlier allegations involved questions as to whether Dowless also oversaw the illegal discarding of absentee ballots, but it is unclear if Tuesday's indictment is meant to encompass that as well.
The fraud was working for a while. Harris was up by about 900 votes until the state overturned the election results amid an investigation into Dowless' actions on behalf of Harris. This damaged Harris enough that he's not going to be the GOP candidate in the new election this fall.
The GOP — which is usually so eager to insist voter fraud is a massive problem — has been conspicuously silent here. The head of the National Republican Congressional Committee (NRCC) vaguely tried to blame Democrats. Trump pivoted to complaining about voting in California.
State and federal authorities are both still investigating, so things could get even worse for Dowless — and perhaps for the North Carolina GOP — depending on what is unearthed.
Published with permission of The American Independent.