New Federal Investigation May Be More Damaging To Christie's Presidential Ambitions Than Bridgegate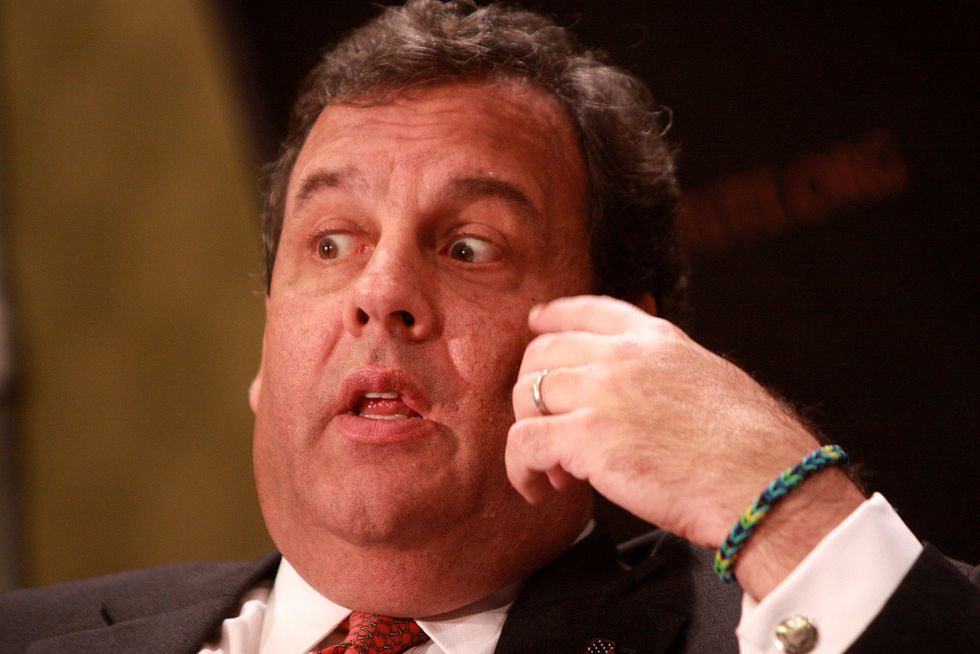 Things are going from bad to worse for Governor Chris Christie (R-NJ).
Already embroiled in a scandal over lane closures on the George Washington Bridge in September, the Republican governor now faces greater scrutiny as federal auditors have launched an investigation into the way he used Superstorm Sandy relief funds.
The probe comes months after New Jersey representative Frank Pallone (D) penned a letter to the Inspector General of the Department of Housing and Urban Development, in which he questioned how Christie spent funds approved for marketing purposes.
The new inquiry will review where the $25 million in Sandy relief money actually went and ensure the governor used taxpayer money to promote tourism in New Jersey rather than advance his own political agenda.
Pallone and other Democrats have long expressed suspicion about the odd bidding process that resulted in Christie hiring an advertising firm charging $4.7 million in the wake of Sandy over the alternative, which charged only $2.5 million at the time. The main difference between the two firms involved their marketing plan proposals: The one that charged the most money featured Christie and his family in the advertisements, while the other did not include either.
Even Republican senator Rand Paul (KY) suggested a "conflict of interest" occurred when Christie spent $25 million on commercials in which he appeared, while he also happened to be running for re-election.
On Monday, Christie spokesman Colin Reed responded to news of the investigation, brushing it off as "routine and standard" and noting that the governor's plan had been approved by the Obama administration.
"We're confident that any review will show that the ads were a key part in helping New Jersey get back on its feet after being struck by the worst storm in state history," Reed added.
Christie's much-praised response to the storm helped lead him to a landslide re-election, which made him one of the top contenders for the White House in 2016. However, several Republicans — including Fox News' Roger Ailes — believe that the governor's embrace of President Obama, days after the storm and just before the 2012 presidential election, cost Mitt Romney the presidency.
If the report finds that Christie wasted or misused taxpayer funds, this will damage his image as a small-government conservative and inflame a sore memory for many on the right.
A Rasmussen Reports poll released Friday found that a majority of New Jersey voters – 54 percent – "believe it's at least somewhat likely that Christie was aware" that traffic lanes on the George Washington Bridge were closed as an act of retaliation against Fort Lee mayor's refusal to support the governor's re-election.
Additionally, 56 percent believe that Christie should resign if it is proven that he knew about and approved the closures – which would also signify he lied when he apologized and vowed he was neither aware nor involved.
The latest federal investigation into Christie's use of Sandy relief funds also raises questions about the governor's ability to prioritize governing over his presidential ambitions.
"This was money that could have directly been used for Sandy recovery," Pallone said. "And, as you know, many of my constituents still haven't gotten the money that is owed them to rebuild their homes or raise their homes or to help."
According to Pallone, had the governor decided to hire the less expensive firm, he would have been able to distribute grants worth $50,000 each to 44 "Sandy-impacted" homeowners.
Photo: Gage Skidmore via Flickr