New Investigation Asks Where And How Mitt Romney Hides His Money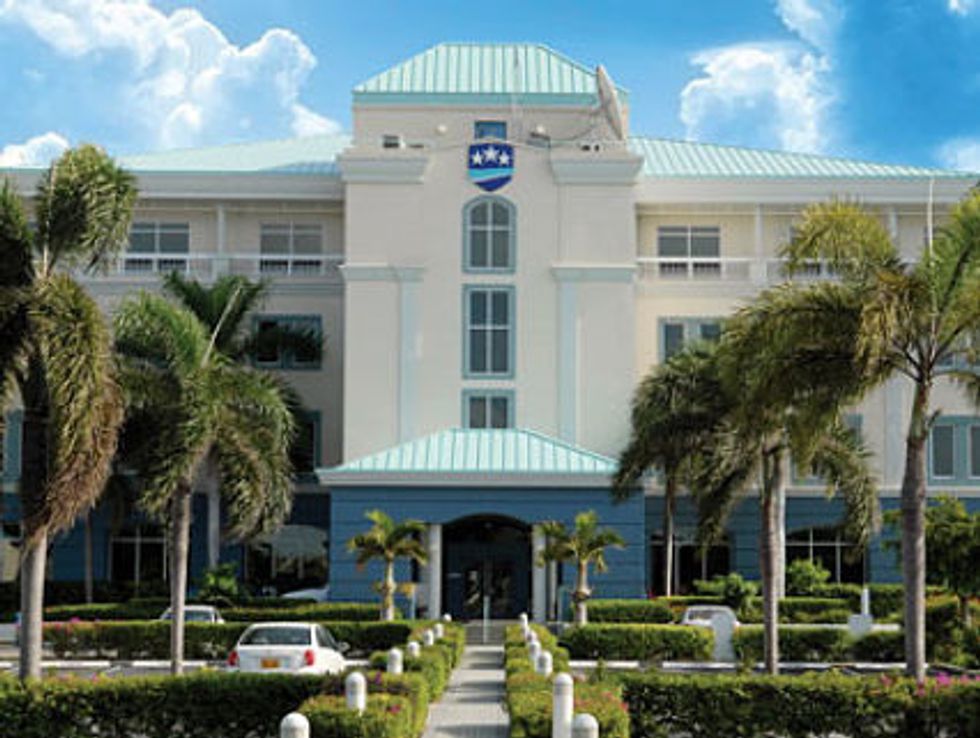 Mitt Romney never wanted to release his tax returns. He refused disclosure in 1994 during his unsuccessful U.S. Senate bid, in 2002 when he won election as Governor of Massachusetts, and in his failed 2008 attempt to gain the Republican nomination for President. Last January Romney finally released his 2010 tax return and an estimate for 2011 after constant badgering by his Republican primary rivals.
Those documents revealed his offshore bank accounts and his tax rate, just shy of 15 percent, or less than what most middle-class Americans pay, despite his estimated worth of up to $250 million. As the Washington Post reported: "By offering a limited description of his assets, Romney has made it difficult to know precisely where his money is invested, whether it is offshore or in controversial companies, or whether those holdings could affect his policies or present any conflicts of interest." Now journalist and author Nicholas Shaxson digs deeper in a new investigation published by Vanity Fair.
According to Shaxson, Romney is using every possible loophole to avoid paying more taxes. He takes his payments from Bain Capital as investment income, allowing him to pay at a rate much lower than the 35 percent he would owe if he had earned an "ordinary income" of salaries and wages.
But as Shaxson also points out, nobody even knows how much Romney should pay because nobody knows what his offshore accounts actually hold. He maintains accounts and entities not only in Switzerland, but in Bermuda and the Cayman Islands as well.
Consider the example of Sankaty High Yield Asset Investors Ltd., a Bermuda-based corporation set up by Romney in 1997. This entity wasn't even disclosed in financial documents until 2010, and upon examining that return, Shaxon writes: "We have no idea what is in this company, but it could be valuable, meaning that it is possible Romney's wealth is even greater than previous estimates." Furthermore, Bain Capital holds at least 138 funds in the Cayman Islands, with Romney having personal interests in at least 12 that are worth as much as $30 million. The Romney campaign has stated that his taxes would not be affected even if he included these interests, but there's no way to confirm this because everything is hidden behind confidentiality laws.
Equally intriguing are the Romneys' blind trusts, designed, as Shaxon explains, "to avoid conflicts of interest for those in public office by having politicians' assets managed by independent trustees." But in Romney's case, the blind trusts don't seem so blind. Their personal lawyer, Bradford Malt, was appointed to be the trustee, and in 2010, the Romneys invested $10 million in Solamere Founders Fund, which was founded by their son Tagg and former campaign fundraiser Spencer Zwick.
Shaxson also asks whether Romney used "blocker corporations" in the Cayman Islands and elsewhere to escape paying taxes on his retirement account, which is estimated to contain as much as $102 million. Offshore blocker corporations are used to avoid the Unrelated Business Income Tax.
The Obama campaign has hit Romney's financial holdings hard in ads — and even created a world map showing the overseas locations where the Republican candidate holds accounts. Other Democrats have joined this line of attack. In an interview with The Huffington Post, former Ohio Governor Ted Strickland asserted, "Why would any person who aspired to be president, as Mitt Romney has for probably much of his life, open a Swiss bank account? What does that say about his political judgment and what does it say about his commitment to the United States of America?"
Illinois Senator Dick Durbin adds that there are only two reasons why one would want to hold a Swiss bank account: "Number one, you believe the Swiss franc is a stronger currency than the United States dollar. And that apparently was the decision the Romney family made during the Bush presidency."
"And secondly, you want to hide something, you want to conceal something," he said. "It is impossible for him to explain or defend owning a Swiss bank account."
With Shaxson's revealing piece, speculation over Romney's handling of his money will no doubt continue. If the Romney campaign wants everyone to stop questioning his tax returns and offshore accounts, why not just disclose all of the information, as his father George Romney did during his own 1968 presidential run?