Advertising
Start your day with National Memo Newsletter
Know first.
The opinions that matter. Delivered to your inbox every morning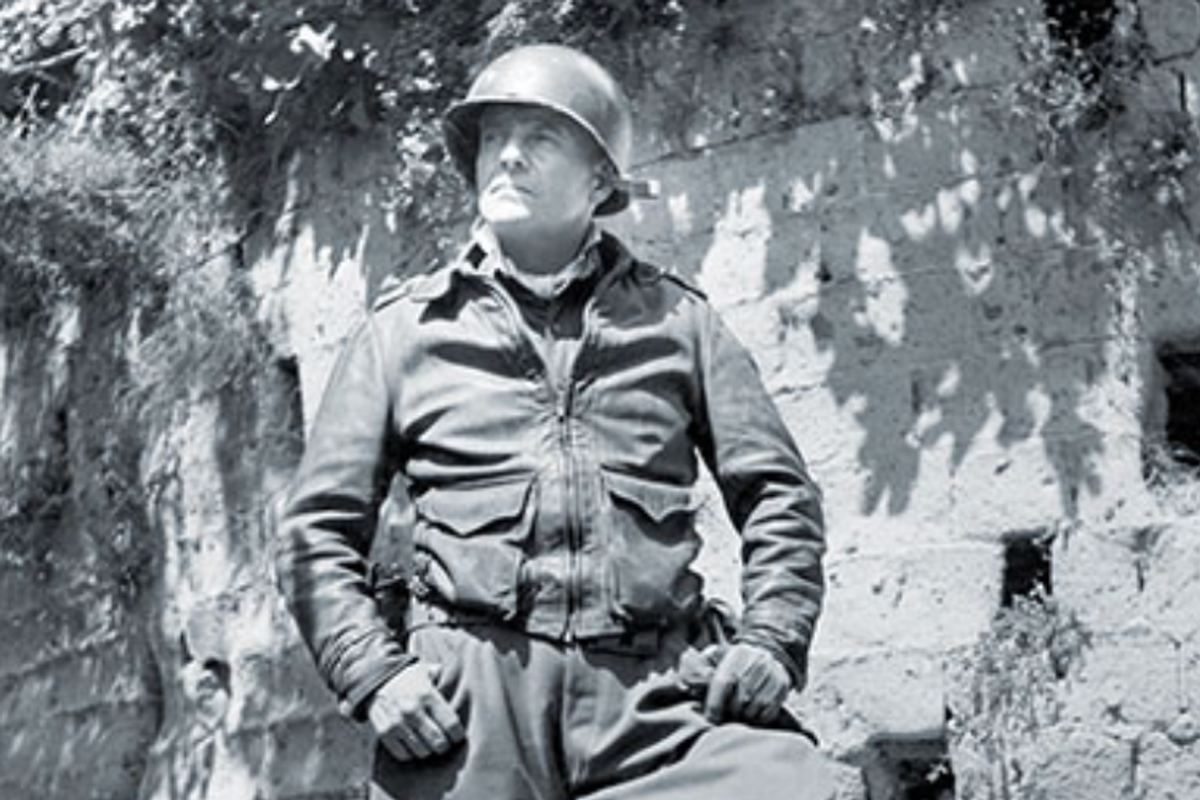 This is the way CNN commemorated Memorial Day in 2015, with a story they called, "The General Who Apologized to the Dead Soldiers on Memorial Day."
"At the Sicily-Rome American Cemetery at Nettuno, Italy, Memorial Day 1945 was an elegiac occasion. Lt. Gen. Lucian Truscott Jr., who had led the U. S. Sixth Corps through some of the heaviest fighting in Italy and now commanded the Fifth Army, gave a speech that is particularly relevant for today when the trauma of our long wars in Iraq and Afghanistan continues to haunt so many vets.
"No recording or transcript of Truscott's Memorial Day speech exists, even among his papers at the George C. Marshall Research Library in Virginia.
"In Stars and Stripes, the military's newspaper, we have only excerpts of Truscott's remarks. "All over the world our soldiers sleep beneath the crosses," Stars and Stripes reported Truscott observing. 'It is a challenge to us – all allied nations– to ensure that they do not and have not died in vain.'
"Missing from the Stars and Stripes story is what Truscott did in delivering his speech. For that account we are indebted to Bill Mauldin, best known for his World War II cartoons featuring the unshaven infantrymen, Willie and Joe. Mauldin was in the audience when Truscott spoke at Nettuno, and he never forgot the day.
"There were about twenty thousand American graves. Families hadn't started digging up the bodies and bringing them home," Mauldin recalled years later in his 1971 memoir, The Brass Ring.
'Before the stand were spectator benches, with a number of camp chairs down front for VIPs, including several members of the Senate Armed Services Committee. When Truscott spoke he turned away from the visitors and addressed himself to the corpses he had commanded here. It was the most moving gesture I ever saw. It came from a hard-boiled old man who was incapable of planned dramatics,' Mauldin wrote.
"The general's remarks were brief and extemporaneous. He apologized to the dead men for their presence here. He said everybody tells leaders it is not their fault that men get killed in war, but that every leader knows in his heart this is not altogether true.
"He said he hoped anybody here through any mistake of his would forgive him, but he realized that was asking a hell of a lot under the circumstances. . . . he would not speak about the glorious dead because he didn't see much glory in getting killed if you were in your late teens or early twenties. He promised that if in the future he ran into anybody, especially old men, who thought death in battle was glorious, he would straighten them out. He said he thought that was the least he could do."
Grandpa was a hard man. He was born in Chatfield, Texas, in 1895 and never completed the 10th grade, and at age 16 took over the teaching duties in a one-room schoolhouse in Enid, Oklahoma when the teacher died, completing the instruction of the students two years later. He enlisted in the Army and joined the Cavalry, serving at several Cavalry outposts along the borders of Texas and Arizona. He became an officer, a second lieutenant, because of his skill at playing polo. One of his commanders wanted Grandpa on his polo team, and he sent him to Officer Candidate School because only officers played polo in the Army in those days. He rose quickly to the rank of captain at Fort Bliss, Texas, because the post commander wanted Grandpa to captain his polo team in a championship match against a rival general at Fort Riley, Kansas, and you had to have the rank of captain to lead an Army polo team.
Grandpa was hand-picked by the Chief of Staff of the Army, General George C. Marshall, to go to England before the U.S. became formally involved in the war. He also sent Grandpa there to get to know the British military commanders and report back to him about their personalities, competence as leaders, and anything else he could pick up in the way of intelligence on the allies Marshall knew the U.S. Army would soon be fighting alongside. While in Great Britain, Grandpa formed and was responsible for naming the Army Rangers, and arranged with Lord Louis Mountbatten, chief of combined operations for the British Commandos, to have the Rangers trained alongside British commandos at a base in Northern Ireland. Major William O. Darby, who became famous as the commander of "Darby's Rangers," was his deputy.
Marshall gave Grandpa his first combat command, of the Sixth Infantry Regiment, at the landing of U.S. forces on the continent of Africa at Port Lyautey, French Morocco. He went on from there to command the Third Infantry Division in the battles for Sicily and Southern Italy. He took over command of the Sixth Corps at Anzio, and was in command when the U.S. Army took Rome. He took command of the Seventh Army and led the invasion of Southwest France with the landing in Marseille and took that army all the way to Strasbourg before being sent back to Italy to command the Fifth Army. He took the surrender of the Nazi army commanded by Field Marshal Albert Kesselring on April 29, 1945, the first unconditional surrender of enemy forces in World War II.
At the end of war, after several antisemitic outbursts by General George S. Patton were reported in U.S. newspapers, General Dwight D. Eisenhower relieved Patton of command of the Third Army and turned that command over to Grandpa, appointing him Military Governor of Bavaria and putting him in charge of all the displaced person camps in southern Germany. Under Patton, Jewish survivors of the Holocaust were being kept in camps in conditions not much better than they suffered in the Nazi concentration camps. Grandpa moved the Jewish survivors into housing at German army posts he seized, and arranged for a dozen Army rabbis to be sent to Bavaria to serve the survivors. Grandpa ordered that the first Passover seder in over a decade be held in Munich in April of 1946, and ordered that A Survivors Haggadah be printed by the Third Army for the occasion. This is its cover: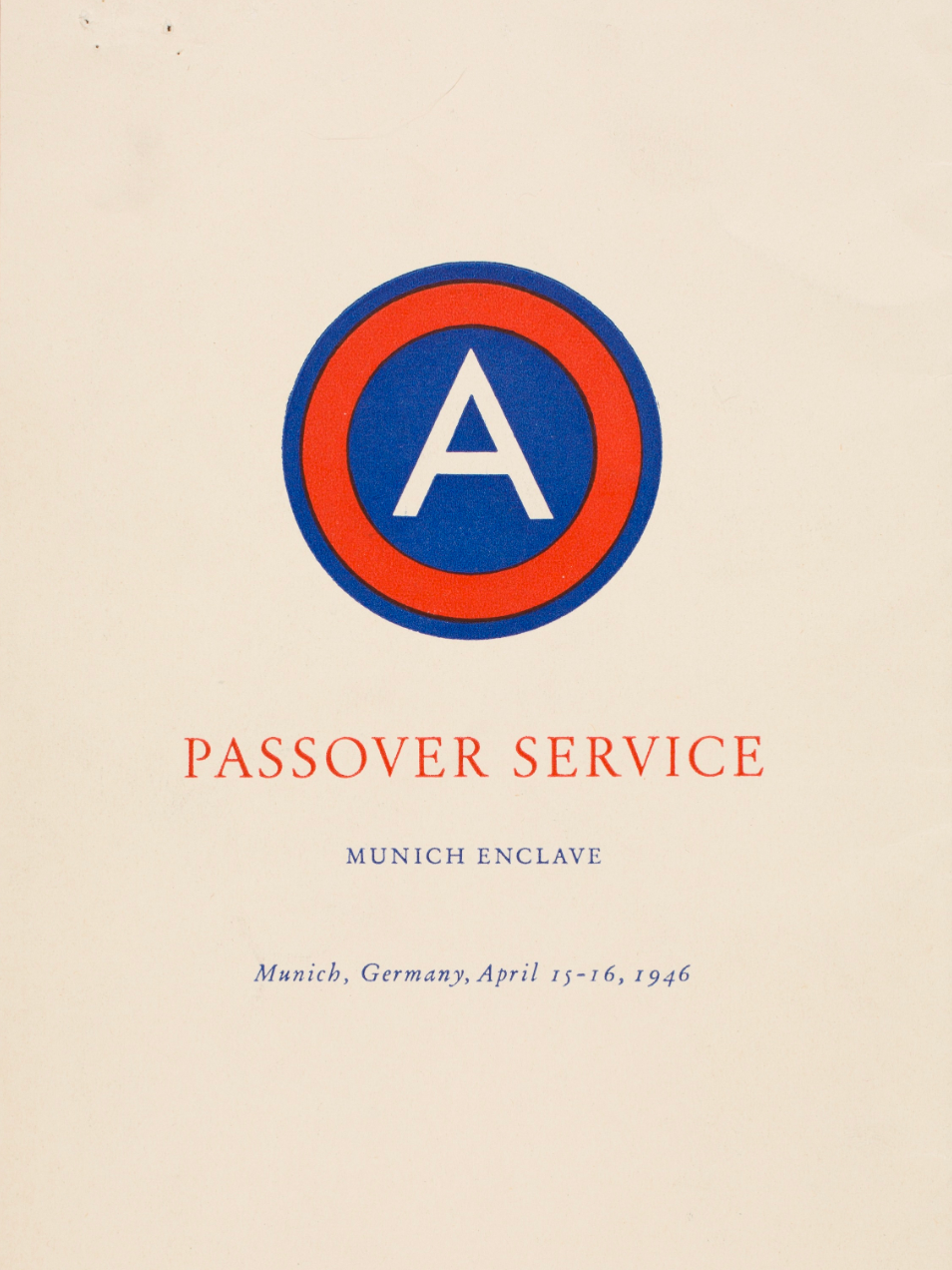 This is the first page of The Survivors Haggadah, another kind of memorial to the dead of another kind of war that was waged by the Nazis against Jews before and during World War II: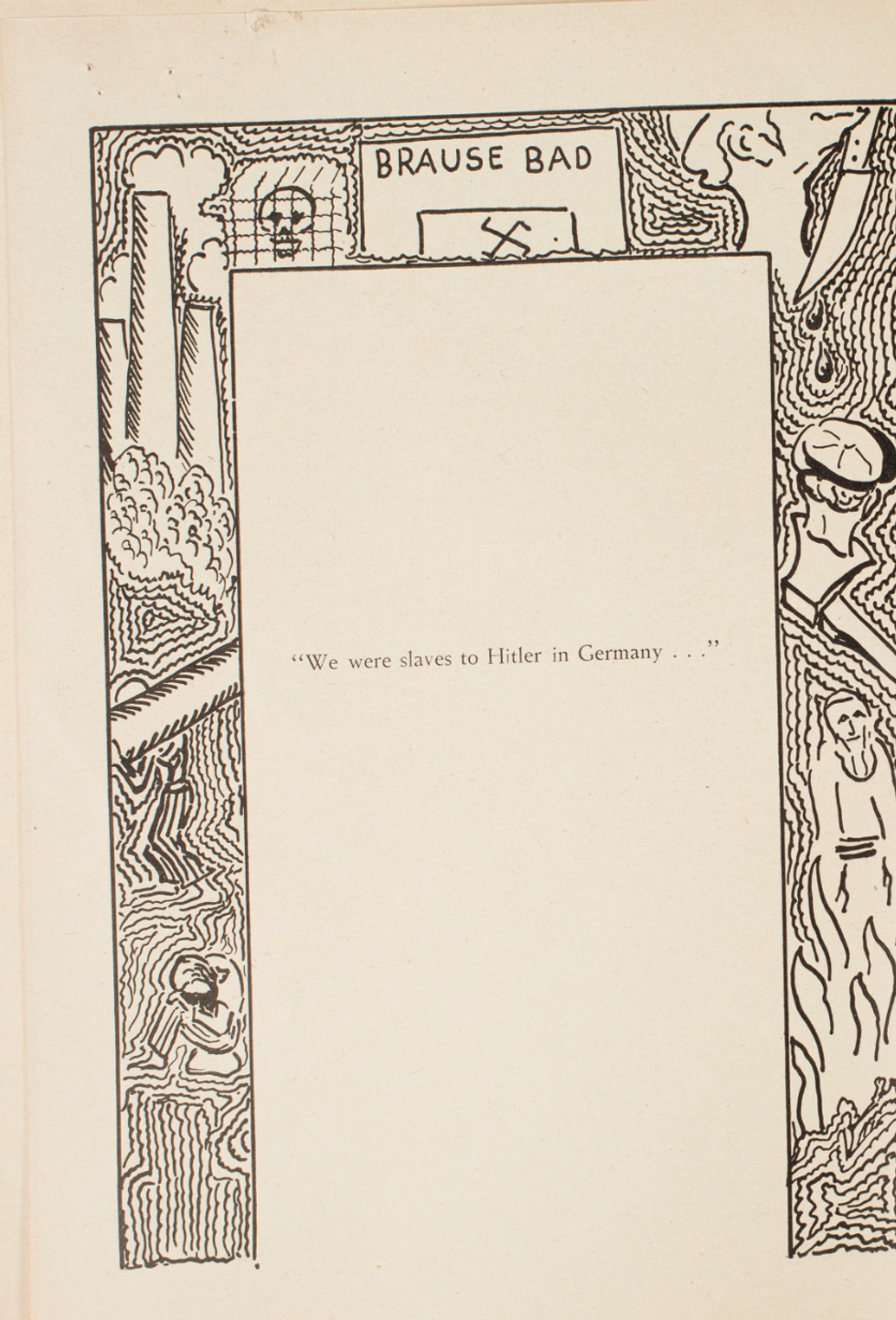 The Survivors Haggadah was illustrated by woodcuts made by a survivor of the Dachau concentration camp outside of Munich. As commander of the Third Army, Grandpa held the war crimes trails in Munich for the guards and commanders of Dachau and executed many of them.

I knew Grandpa growing up as a boy and spent several summers with him and Grandma, Sara Randolph Truscott, at their home in Northern Virginia. I don't recall seeing Grandpa smile much when I was a boy. The war, and what he did as a commander of U.S. soldiers, and what he saw during and after the war, left him a broken man. The only time he ever said anything about the war was to my father on the night before he shipped out to serve in the Korean War. They were standing at night after supper along a fence behind a farmhouse Grandpa had bought for his retirement in Loudon County, Virginia. Dad asked Grandpa what advice he could give him before he went to war. Dad told me it was the only time in his life he ever saw his father cry. Dad said that Grandpa began sobbing so hard, he had to lean with his arms over the fence in order to remain standing. Every Memorial Day, I remember his words to my father that night: "The bodies, the bodies, all those dead boys, the bodies…"
Lucian K. Truscott IV, a graduate of West Point, has had a 50-year career as a journalist, novelist, and screenwriter. He has covered Watergate, the Stonewall riots, and wars in Lebanon, Iraq, and Afghanistan. He is also the author of five bestselling novels. You can subscribe to his daily columns at luciantruscott.substack.com and follow him on Twitter @LucianKTruscott and on Facebook at Lucian K. Truscott IV.
Please consider subscribing to Lucian Truscott Newsletter, from which this is reprinted with permission.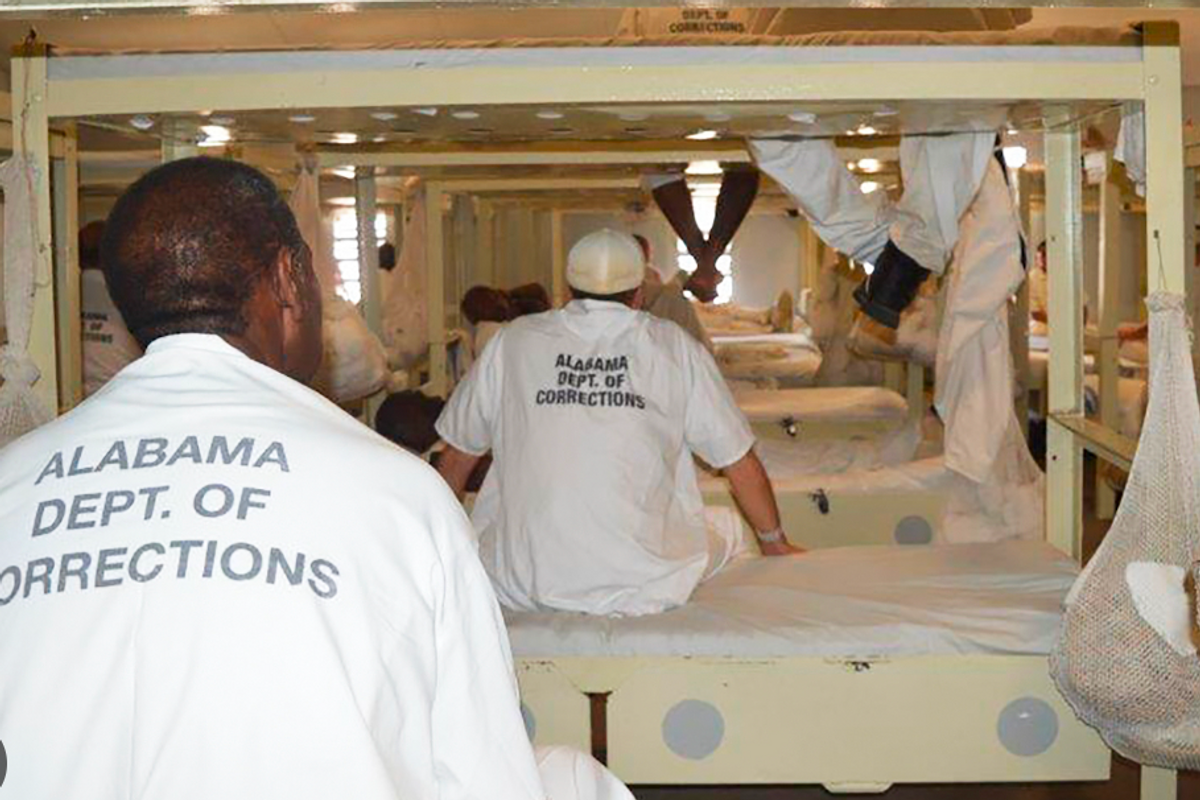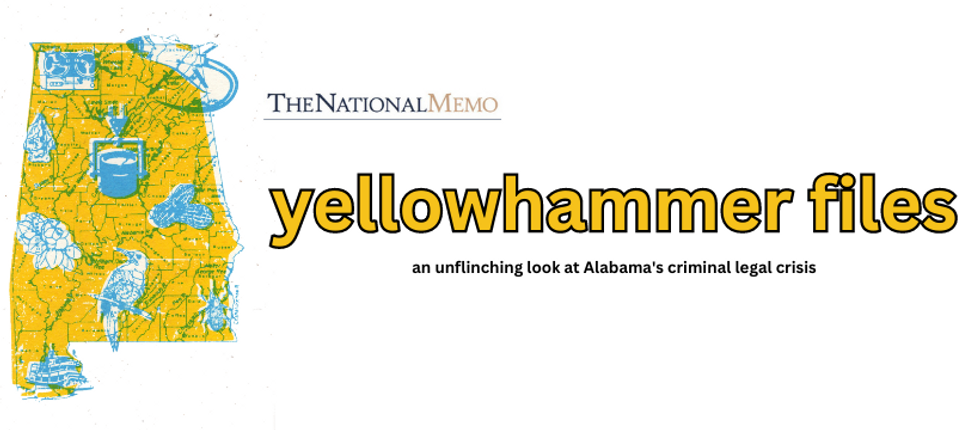 Lice so severe that even kerosene couldn't kill them. Shoeless feet padding aimlessly. Gross malnourishment.
That's how people described the Yellow Hammers, a semi-isolated colony of the ostracized and downtrodden in Illinois that developed during the Reconstruction Era.

The history of the Yellow Hammers is murky. As the legend goes, a Colonel Brodie of the Civil War — it doesn't include a first name — came home to Alabama, the Yellowhammer State, and relocated to Wilmington, Illinois where he purchased several acres of wooded land and invited anyone from his home state to come live on it, creating essentially an encampment people called "Brodie's Woods." Those people who relocated to Wilmington from Alabama were impoverished, almost permanently, and made pariahs in the community as they huddled on Brodie's land.
The pariahs' poverty prevented those among them who were employed from purchasing their own equipment so they used company tools — when they were able to work — whose handles were painted yellow.
These stories, reported by a high school student, can't be confirmed. First, the only nineteenth century colonel named Brodie was about 12 years old when the Civil War started. One William Brodie from Alabama fought in the Civil War but there's no record of his being a colonel. A now defunct local Chicago newspaper, the Surburbanite Economist, reported in 1970 that an area of Wilmington, Illinois was known as Brodie's Woods, but that's one of very few verifiable mentions of the area.
The more likely story of the root of Yellowhammer is that a cavalry of soldiers from Huntsville went to Kentucky during the Civil War to aid Gen. Nathan Bedford Forrest's — history will call him both a Grand Wizard of the Ku Klux Klan and an innovative warrior — Company A of the Confederate Army. They wore new sharp gray uniforms adorned with brilliant yellow trim. A Confederate soldier in tatters said they looked like the bird the yellowhammer, a type of woodpecker, which was made Alabama's state bird in 1927. The Yellowhammers ended up becoming valuable team members; they supported several of Gen. Forrest's victories, one of which frustrated Gen. Ulysses Grant's Vicksburg Campaign.
That the history of the Yellow Hammers is so hard to pin down says quite a bit about the state today; tracing what really happens proves difficult. Even though Alabama media tries to cover events inside the prisons, the state of news in 2023 dictates that coverage isn't as complete as anyone would like.
Just as the history of the Yellowhammers is unclear, the view into Alabama's prisons is muddied by the Alabama Department of Corrections (ADOC) and its commitment to opacity. The officials who run that system do not like looksies. Early this year, ADOC stopped releasing the number of in-custody deaths on a monthly basis, ostensibly because there were so many that they either couldn't keep up or didn't want to be embarrassed by their inability to protect the state's wards.
Nevertheless, the reports of carnage that keep dripping out — two men were murdered on May 15, 2023, an additional pair added to a list of over 60 since January 1, 2023 — have contributed to a narrative that men and women in Alabama prison are incorrigible, even feral, when all they're doing is adapting to the environment that the state has established for them.
The truth is that a good number of them are quite high-minded. When they staged a strike last fall, they didn't even protest the squalid conditions they live in, which happen to be deplorable. Instead they sought policy reform on sentencing and parole which will ultimately benefit people beyond them.
Their strike demands were imminently reasonable, despite Gov. Kay Ivey's disagreement. But the demands were really only part of the story of the strike. My sources tell me that — under the guidance of some dedicated leaders who I won't name now — rival gangs and sworn enemies convened in good faith to hammer out what they needed to ask for. In that respect, they're behaving better than many of us on the outside if they can display that type of comity. They came together despite the fact that they worry every day — along with family and friends — that they'll be killed or starved. They're fighting back non-violently. Bravely.
And even effectively. Because of the strike demands, lawmakers introduced two bills poised to pass the Alabama legislature. First is a bill that would mandate the right to attend one's own parole hearings by video (they can't attend these crucial proceedings now) and second is a bill that would allow people serving life sentences to petition to have their punishment reduced. Most prison work stoppages achieve nothing. This group of men and women convinced people to listen and act. Do not count these people out.
That doesn't mean the wind is under their yellowhammer wings. Gov. Ivey just signed a bill into law that reforms the so-called "good time" statute by making it harder to earn time off one's sentence because ADOC failed to take the good time of someone who attempted escape. Their resilience doesn't mean they're safe now or being treated justly. It's just the opposite.
Alabama's prison population reflects a lot of their yellowhammer history. Like woodpeckers, they're tenacious fighters. Much like the Yellowhammer Cavalry in 1862, they're nimble, capable of putting up a few wins, but then ultimately forgotten.
And they aren't living much differently than Brodie's Yellow Hammers. Some aren't supplied shoes and therefore aren't allowed in the chow hall. As I have reported before, the ADOC intentionally starves them when they assert their rights. They wander, often squatting in dorms where they're not assigned because they want to avoid being raped. The violence doesn't cease; I hear reports of outright beatings that all too often result in lost "good time" but no medical treatment. And they huddle, displaced and ostracized, in one of Alabama's 15 state-sanctioned colonies of fear and panic.
But unlike the legend of Brodie's Woods, these tales are true and verifiable. There's no fiction here. It's traceable. It tracks, all too well.
That's why today The National Memo announces an unflinching series that goes inside Alabama's criminal legal crisis: the Yellowhammer Files. We're going to trace and track data and stories until something changes. Check these files as they are published and you will be stunned by what you read.
Chandra Bozelko served more than six years in a maximum-security facility in Connecticut. While inside she became the first incarcerated person with a regular byline in a publication outside of the facility. Her "Prison Diaries" column ran in The New Haven Independent. Her work has earned several professional awards from the Society of Professional Journalists, the Los Angeles Press Club, The National Federation of Press Women and more.Her columns now appear regularly in The National Memo.