The New Normal: Kochs Plan Nearly $1 Billion Spending Spree In 2016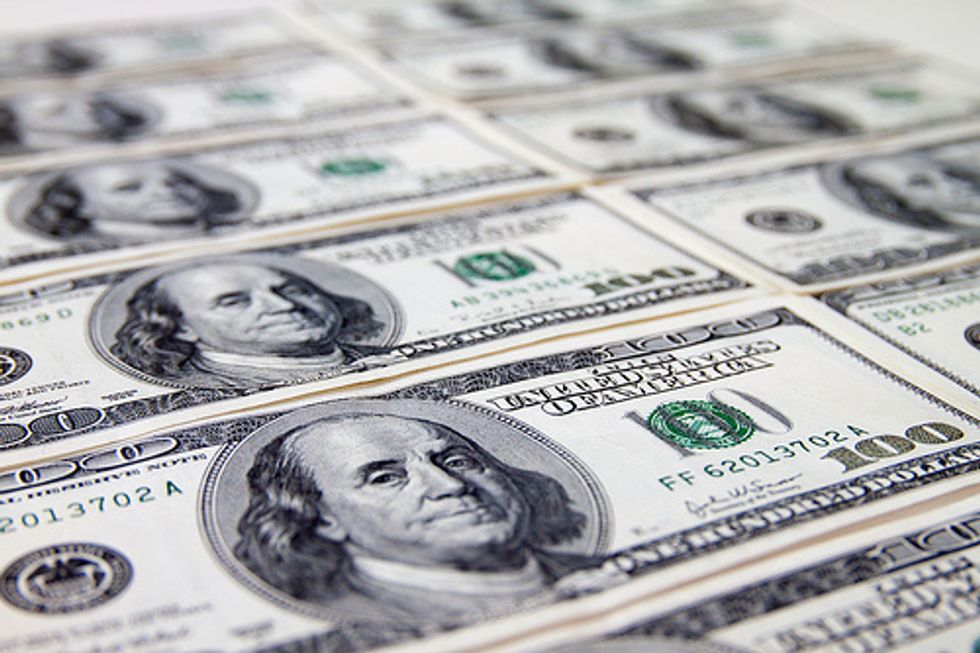 Five years after the Supreme Court's controversial Citizens United ruling, most Americans have become accustomed to the fact that a few wealthy donors have a hugely disproportionate influence on elections. But even by the depressing standards of our current campaign finance landscape, a new report on right-wing billionaires Charles and David Koch's plans for the next election cycle is startling.
"A network of conservative advocacy groups backed by Charles and David Koch aims to spend a staggering $889 million in advance of the next White House election," Matea Gold writes in The Washington Post.
"The massive financial goal was revealed to donors here Monday during an annual winter meeting hosted by Freedom Partners, the tax-exempt business lobby that serves as the hub of the Koch-backed political operation, according to an attendee. The amount is more than double the $407 million that 17 allied groups in the network raised during the 2012 campaign."
The magnitude of the Kochs' plan is difficult to overstate. As Gold notes, the Koch-affiliated groups hope to build "field operations, new data-driven technology and policy work, among other projects, along with likely media campaigns aimed at shaping the congressional and White House elections." In other words, they are essentially building their own party — and giving it the financial backing to play with the big boys.
In addition to doubling the Koch network's 2012 spending, $889 million is more than double the $319,031,696 spent by the Democratic National Committee or the $404,035,925 spent by the Republican National Committee in 2012. It's also more than either party's national committee, congressional committee, and Senate committee spent combined.
As Alex Seitz-Wald notes at MSNBC.com, "If they turned on the money spigots today, it would mean spending about $1.36 million a day, every day, from now until November 8, 2016. That's $56,899 per hour, and $948 per second."
But while the Kochs' spending plan may be jaw dropping, it's also the natural conclusion of a trend that's emerged since Citizens United and the Supreme Court's 2008 Wisconsin Right to Life v FEC decision, which spurred the explosion of the "dark money" spending that has become a Koch specialty. As the Center for Responsive Politics illustrates, the playing field has been dramatically tilting toward the wealthy. To give just a few examples:
• In the 2014 midterms, 84 donors gave more than $1 million to outside groups — more than triple the number of donors who did so in 2010, and 42 times as many as in 2006.
• In 2012, just 1 percent of all donors contributed 68 percent of the $828 million raised by SuperPACs.
• That staggering figure doesn't even account for "dark money" contributions to 501(c) groups, which spent more than $308 million in 2012 and $172 million in 2014.
So who will benefit from the Kochs' next spending spree? That remains to be seen, although Senators Ted Cruz (R-TX), Rand Paul (R-KY), and Marco Rubo (R-FL) — each of whom spent last weekend at a Koch-hosted retreat, and reportedly pushed back against the notion that wealthy donors have too much influence in politics — seem to be likely candidates.
In any case, it's a safe bet that the recipients of the Koch brothers' cash will suddenly find themselves very amenable to Koch Industries' agenda.
Photo: Ervins Strauhmanis via Flickr