New Poll Gives Obama Dismal Numbers
@AFP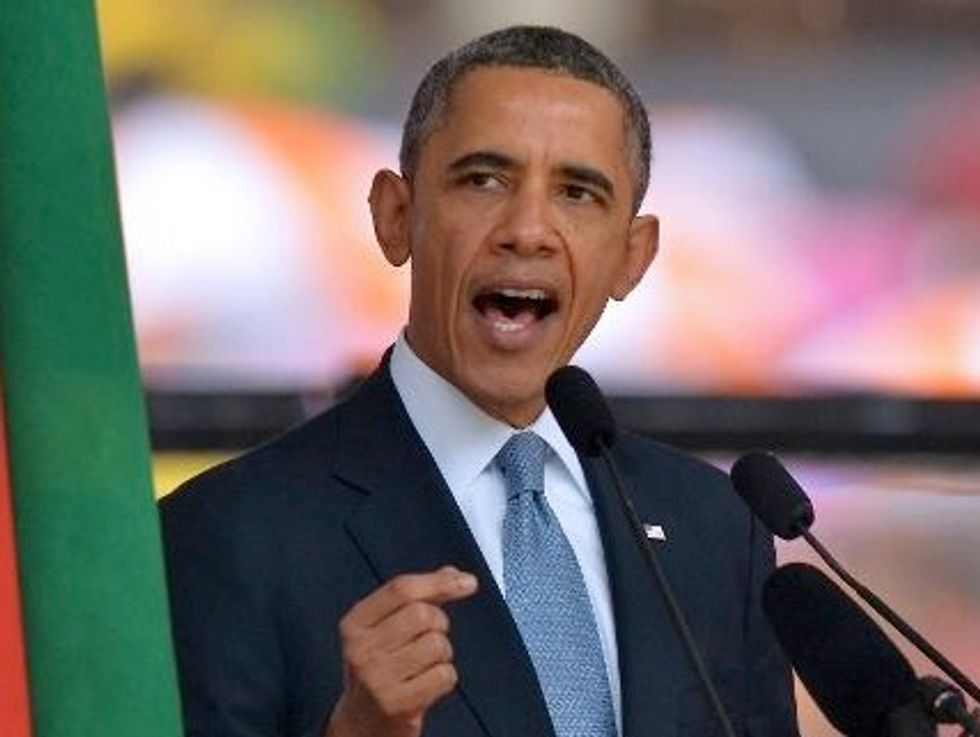 Washington (AFP) – President Barack Obama's disapproval rating has hit a record high, due mainly to the disastrous debut of his health care law, an NBC News-Wall Street Journal poll released Wednesday said.
A total of 54 percent of those surveyed disapprove of how he is doing his job, which is the highest mark in his presidency. That is up from 51 percent in late October, said the survey.
The numbers are also dismal on specific aspects of his leadership.
Only 28 percent give Obama high grades for being able to achieve goals, which is down 16 points from January.
And 37 percent give him high marks for being honest and straightforward, down 5 points from June, said the survey.
The bitterly divided Congress also gets a resounding thumbs-down.
A total of 51 percent of those polled view this 113th Congress as one of the worst ever with regard to performance and accomplishments, said the survey.
The poll was conducted December 4-8 among 1,000 adults and had a margin of error of 3.1 points.
AFP Photo/Alexander Joe