New Poll: Republicans In Big Trouble In 2014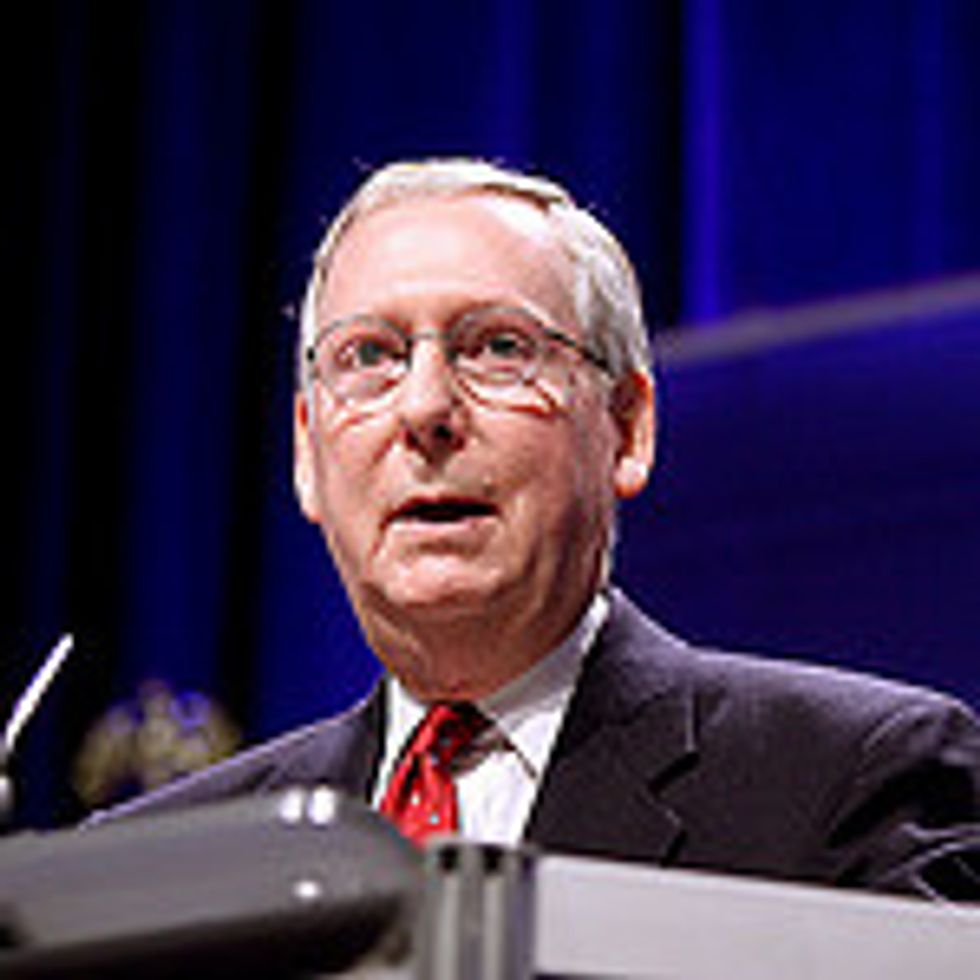 Today we are releasing data from the latest survey by Democracy Corps and Women's Voices Women Vote Action Fund — and the numbers aren't good for the GOP.
Our poll shows that the congressional vote is moving against the Republicans. In July, our survey showed Republicans with a marginal 1 percent lead among likely voters. Today's poll shows Democrats up by 3 points among that group. Among likely 2014 voters, 46 percent say they would prefer Democrats to control Congress, while just 42 percent would prefer Republican rule.
The trends beneath these numbers are important. Voters are not punishing both parties equally for the current mess in Washington. Republicans in Congress are now at one of the lowest points we have ever recorded, with 51 percent viewing them negatively — a 5 point increase since March. Voters remain disdainful of how they are handling their job in charge of Congress, with over two-thirds (69 percent) saying they disapprove; almost half (48 percent) strongly disapprove, a 6 point increase since July.
And on the big issue of the day — health care reform — 49 percent say the Democrats have a better approach, compared to just 35 percent who say Republicans do. When asked whether the GOP's position on the government shutdown makes voters more or less likely to vote for their Republican incumbent, voters in Republican districts say"less likely" by a 6 percent margin.
This does not bode well for Republicans in 2014, given voters' strong disapproval of the Republican Party's current course.  As this intransigence appears to have no end in sight, we should expect Republicans to pay next November.