New Poll: Overwhelming Support For Roe Is Moving Democratic Voters
@LauraClawson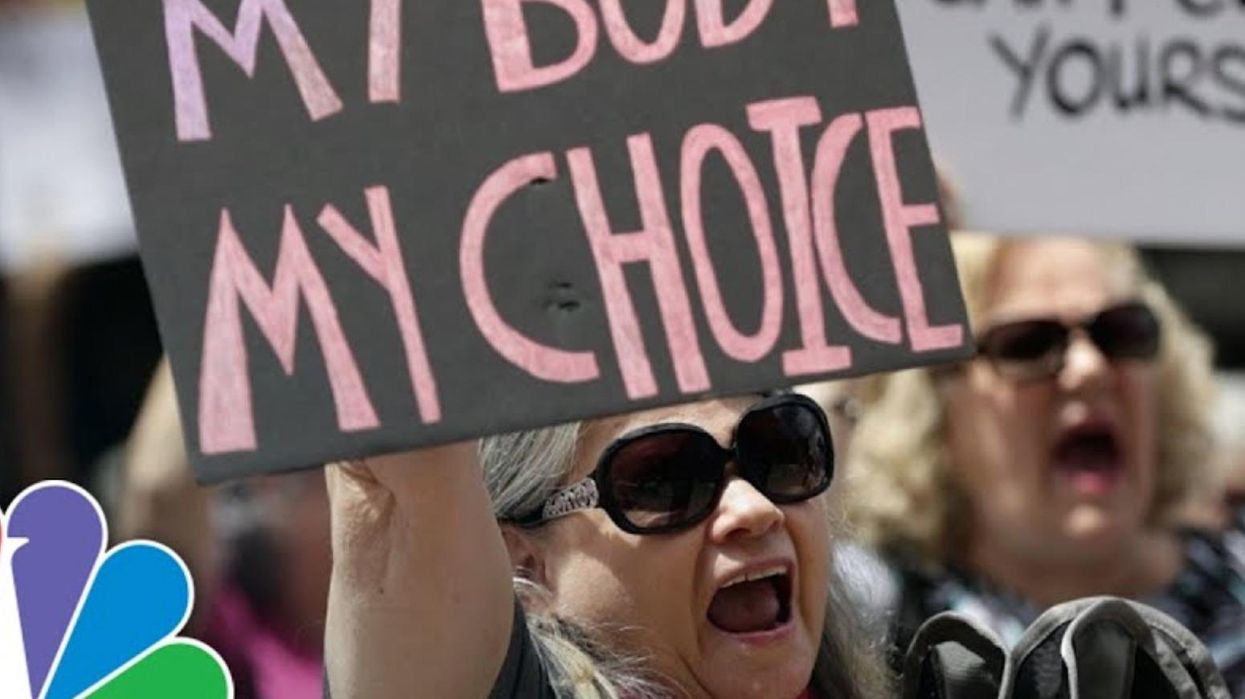 Youtube Screenshot
Overturning Roe v. Wade is very unpopular, yet another poll confirms. Nearly two out of three people, or 64 percent, told the NPR/PBS Newshour/Marist poll that Roe should not be overturned, including 62 percent of independents. The poll also includes some good news for Democrats.
According to the poll, the prospect of the Supreme Court striking down Roe in the most extreme way is motivating Democratic voters more than Republicans: Sixty-six percent of Democrats say it makes them more likely to vote in November compared with 40 percent of Republicans. That echoes a recent NBC poll finding a larger rise in enthusiasm about voting among Democrats than Republicans.
The NPR/PBS/Marist poll has another piece of good news for Democrats: They got an eight-point boost on the generic House ballot. Last month, 47 percent of respondents said they planned to vote for a Republican, while 44 percent said they planned to vote for a Democrat. This month, Democrats have the lead, 47 percent to 42 percent. President Joe Biden's approval rating, though, slipped to 39 percent.
Confidence in the Supreme Court also dropped to 40 percent — a 17-point plunge since the last time Marist asked that question in 2018.

While people don't want to see Roe overturned, answers vary on what abortion laws they do think should exist. Some interesting points: 82 percent support abortion at any time during pregnancy to protect the life or health of the pregnant person, and 63 percent say the same about cases of rape or incest. When it comes to the various ways Republicans have been pushing to ban abortion, 80 percent don't want to see private citizens allowed to sue abortion providers and other people who "aid or abet" abortions; 75 percent don't want to see abortion criminalized, with fines or prison time for doctors; and 69 percent oppose six-week bans tied to fetal cardiac activity. A 63 percent majority do support states with legal abortion providing safe haven for people from states with bans.
The Supreme Court does not care what voters want, though, and within the current system, Democrats don't have much recourse. Expanding the court, ensuring that the next several times new justices are appointed it's by Democratic presidents (something the current court will make more difficult), and passing strong laws protecting and expanding abortion rights in states controlled by Democrats are about it, short of secession. And Democrats must fight hard to do those things, even if they will fail at first, even if it won't be enough at first. Republicans worked relentlessly for a generation to achieve this result. Democrats may have to do the same to reverse it.
Reprinted with permission from Daily Kos.