New Public TV Star Pat Buchanan Crusaded To Defund PBS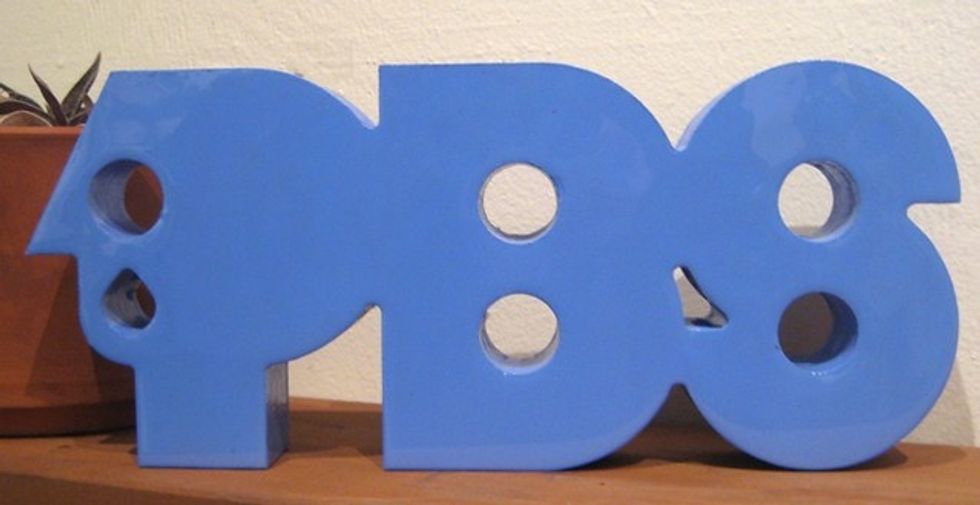 Pat Buchanan, a white supremacist and anti-LGBTQ bigot, will soon co-star in public television's relaunch of The McLaughlin Group. Buchanan has spent decades calling for the defunding of public broadcasting. He even made it an issue in his 1992 presidential campaign by attacking PBS for having "glorified homosexuality" because it aired a documentary about gay Black men.
PBS member station Maryland Public Television (MPT) recently announced that it "will market, promote, and distribute the program nationally through an agreement with American Public Television, a leading syndicator of programming for U.S. public television stations. The McLaughlin Group will begin airing exclusively on public television stations nationwide and digital platforms in January 2020." The program, which was briefly relaunched last year on Sinclair Broadcasting Group's D.C. station, also featured Buchanan as a panelist in its prior iterations.
Media Matters criticized MPT for giving a platform to Buchanan given his toxic history. Buchanan, for instance, has complained that the United States is "committing suicide" because "Asian, African, and Latin American children" are replacing whites; said that undocumented immigrants are conducting a "third world invasion" of the country; defended Adolf Hitler as "an individual of great courage" who didn't want to go to war; and argued that homosexuality should be "contained, segregated, controlled, and stigmatized."
Baltimore Sun TV/media critic David Zurawik rebuked MPT for Buchanan's inclusion, writing: "I cannot help thinking: Just what America needs right now, another platform for an incendiary voice from the right who predates Donald Trump on some of the president's most controversial views. And he's brought to you by public television." Esquire writer Charles Pierce also criticized the station for bringing back Buchanan at a time when white supremacy is "literally getting people killed."
A spokesperson for the station gave the following statement to Media Matters in response to questions about Buchanan's history: "Public media provides a big tent for the expression of many points of view. The McLaughlin Group has been a long-time staple on public TV. It's a program series viewers appreciate for its wide range of views and perspectives, as well as the lively debate on issues that takes place among its panelists." McLaughlin Group host and conservative writer Tom Rogan, meanwhile, attacked Media Matters as "being insane as usual."
Buchanan has been one of the most vocal critics of the Corporation for Public Broadcasting, the federal government-funded nonprofit which provides support for public broadcasting. Buchanan himself has frequently appeared on public broadcasting, including on the original McLaughlin Group, which aired on many PBS stations. (Like with the upcoming relaunch, PBS did not produce the original McLaughlin Group.)
When Buchanan unsuccessfully ran for the Republican presidential nomination in 1992, he aired a bigoted campaign ad attacking public broadcasting because it aired a pro-gay documentary.
In 1989, Black documentarian and gay rights activist Marlon T. Riggs released the film Tongues Untied. The American Film Institute wrote this year that the film "broke new ground by mixing poetry, music, performance and Riggs' autobiographical revelations. Giving voice to communities of black gay men as they confront racism, homophobia, and marginalization, the film was embraced by black gay audiences for its authentic representation of style and culture, as well its fierce response to oppression."
Buchanan, however, demonized the film and its inclusion on public television. As The Associated Press noted at the time, he produced a campaign ad featuring "scenes of undressed gay black men from a Public Broadcasting System documentary 'Tongues Untied' that was partially subsidized by the National Endowment of the Arts." A narrator stated: "In the last three years the Bush administration has invested our tax dollars in pornographic and blasphemous art too shocking to show. This so-called art has glorified homosexuality, exploited children and perverted the image of Jesus Christ." Buchanan's 1992 campaign specifically opposed federal funding for the arts. In an April 9, 1992, CNN interview (via Nexis) about the ad, campaign chair Bay Buchanan said of arts funding: "It shouldn't be federal government level at all. … This is something that should be supported by the private sector and if it doesn't hold up, it means the community doesn't want it."
PBS stated at the time of Buchanan's ad: "It's unfortunate that the ad presents images out of context. It's ironic that the film addresses the issue of tolerance."
Riggs responded to Buchanan in a March 6, 1992, New York Times op-ed, which began: "Patrick Buchanan's most controversial campaign ad has given politics a new cast of characters to demonize, then scapegoat. The specter of Willie Horton has returned, but this time, at least in Mr. Buchanan's distorted view, he is a leather-clad bare-chested, sadomasochistic homosexual dancing shamelessly in the street." Riggs died in 1994 at the age of 37 from AIDS complications.
Buchanan also fought against public broadcasting while working in politics as an aide to President Richard Nixon. He wrote in his 2017 book Nixon's White House Wars that "taxpayer TV was becoming an upholstered playpen for liberal broadcasters" and that he had unsuccessfully "urged Nixon to terminate all federal funding. After he left office, he told me he should have done so, leaving those who cherish what public broadcasting has on offer to pay for it themselves."
He has repeated those calls to defund public television as a commentator. (Media Matters has campaigned against efforts to defund public broadcasting in the past.)
During a February 15, 2005, edition of MSNBC's Scarborough Country (via Nexis), while discussing controversy over a PBS cartoon featuring lesbian parents, Buchanan said: "All government funding ought to be phased out. Then PBS, like us, Joe, ought to be allowed to do what it wants to do, put on the programs it wants, as long as we the taxpayers are not paying for it. And I think that's the solution to PBS." In an October 2010 syndicated column, Buchanan urged congressional Republicans to defund PBS and NPR (which have purportedly shown "consistently leftist bias"), saying that if they don't, "the tea party folks should start recruiting candidates to run against GOP incumbents in 2012."