New Report Shows How Americans Pay For Trump's Trade War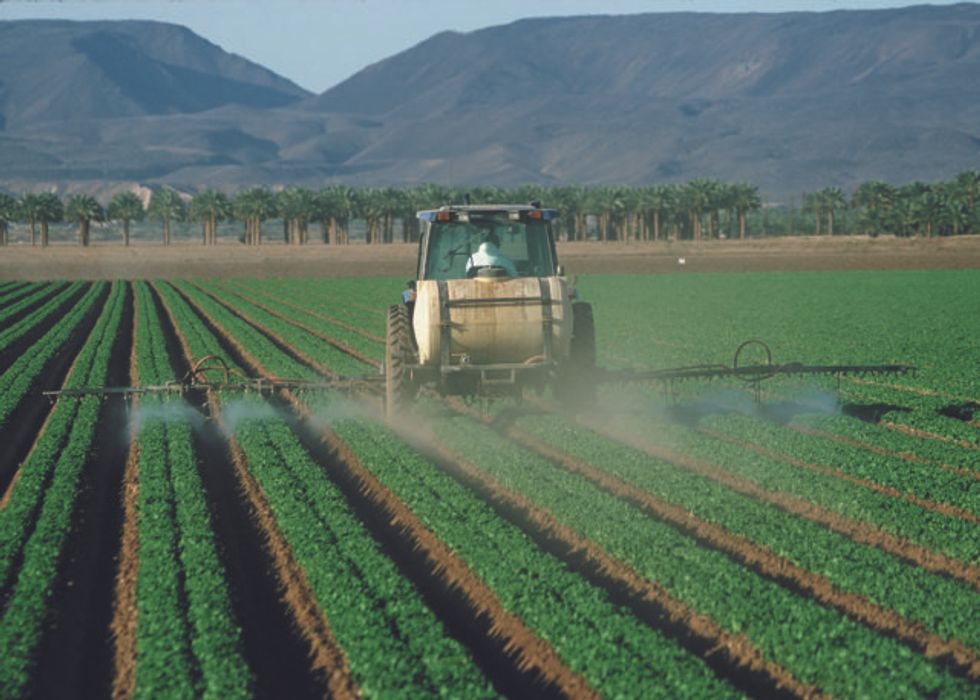 Farmers have been filing for bankruptcy at record rates, economic growth is stalled, and manufacturing is in a recession — all contrary to Donald Trump's promises that he would return the economy to four percent growth and be the "greatest jobs president God ever created."
Now a United Nations report released Tuesday "finds implicit evidence that the cost of the tariffs has been generally passed down to United States consumers."
"US consumers are paying for the tariffs," said Alessandro Nicita, an economist at the U.N.'s trade agency, "in terms of higher prices."
The report only analyzed the first six months of 2019 and does not include Trump's September tariffs. Economists from University College London and the London School of Economics expect the new wave of tariffs to cost middle-income American families almost $500 a year, as electronics like washing machines and televisions — as well as basic foods, like pork, cheese, and beer — all become more expensive.
CNBC reported in May that the cost of Trump's trade war with countries like China and Canada is "equivalent to one of the largest tax increases in decades."
Trump first started his trade war with China in April of last year, when he levied tariffs on Chinese products like shoes, airplane parts, and batteries. He also put a tax on foreign steel and aluminum. The Chinese government responded in kind, imposing its own tax on American goods, especially machinery, electronics, and agricultural produce.
Trump has claimed that his trade war would lead to more jobs for Americans and make the U.S. richer at China's expense, but that hasn't happened.
And China's retaliation has hurt American farmers in particular, who have lost billions because of falling Chinese demand.
"Trump is ruining our markets," Bob Kuylen, a North Dakota farmer, told CNBC in August. "No one is buying our product no more, and we have no markets no more."
"There's no incentive to keep farming, except that I've invested everything I have in farming, and it's hard to walk away," he said.
Factory workers have fared poorly too.
Tens of thousands of jobs have been lost in Michigan, North Carolina, Pennsylvania, and Wisconsin. Industries Trump promised in 2016 to revitalize — such as automobiles, steel, coal, and mining — have faced downsizing, bankruptcy, and closure. Manufacturing's tough times, which now qualify as a recession, are largely due to Trump's trade war.
Diane Swonk, chief economist at Grant Thornton, told NPR that Trump's trade war is a key contributor to the slowing U.S. economy, which is now growing half as quickly as Trump promised on the campaign trail.
"Businesses don't know where to place their bets and don't know where to invest when they don't know where the next tariffs are going to come from," she said. "That's been one of the biggest weights on the U.S. economy."
Published with permission of The American Independent.