New Right-Wing Smear Campaign Against Parkland Survivor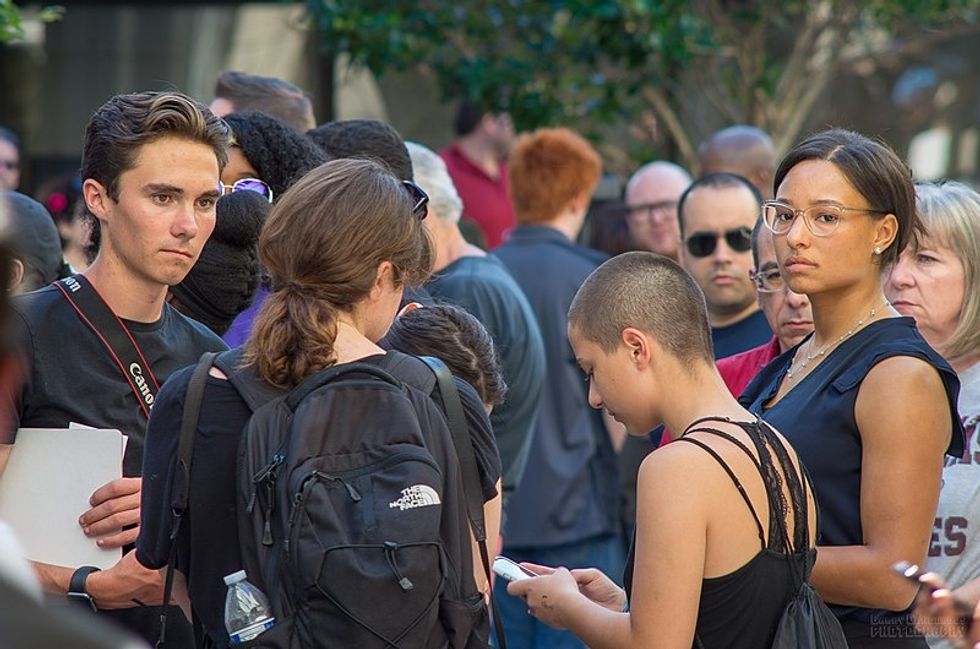 Stoneman Douglas high school student Emma Gonzalez's words, "We call BS," have already become iconic, adorning thousands of placards at this weekend's March for Our Lives rally across the country. Now the right is attempting to weaponize the Parkland survivor's newfound fame in the form of a photoshopped image of her tearing up a copy of the U.S. Constitution.The fake image, which first appeared on the website 4chan on a "politically incorrect' board," according to CNN, received a "signal boost" from actor Adam Baldwin on Saturday and has been making the rounds on social media ever since. Gab, the preferred network of the alt-right, tweeted out the gif with the caption, "Not gonna happen." The account later sent out a followup tweet:
Not gonna happen. pic.twitter.com/4kKBcSqdCl

— Gab: Free Speech Social Network (@getongab) March 24, 2018
This is hardly the first attack on the Parkland shooting survivors, or even Gonzalez herself. Over the weekend, right-wing commenters disparaged the teen activist for sporting a Cuban flag patch on her jacket during her rally speech. Prior to that, pundits and even a handful of politicians accused Parkland student David Hogg of being a so-called crisis actor.
"The attacks being lobbied against Emma follow the all-too-familiar patterns: she's an opinionated woman, she's Latinx, she is queer," notes Teen Vogue's Phillip Picardi. "Some say those are strikes already against her when confronting the establishment."
Emily C. Bell is a news writer at AlterNet.