New Senate Polls Offer 3 Lessons And Some Hope For Democrats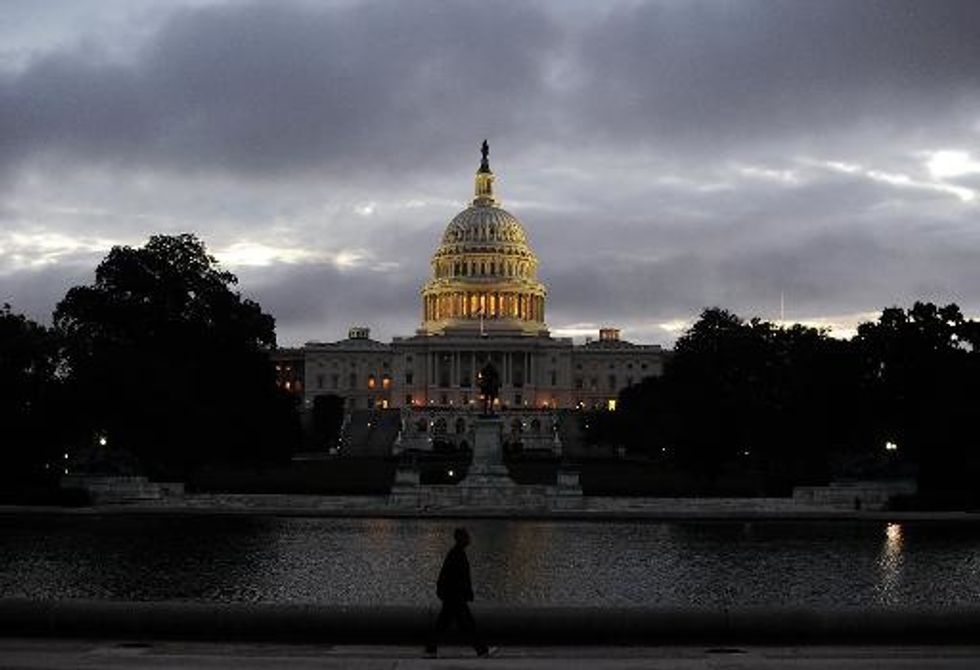 By David Lauter, Tribune Washington Bureau
WASHINGTON — Three lessons jump out from the latest round of polling on key U.S. Senate races.
First, just as Democrats have been saying, their endangered incumbent in Arkansas, Sen. Mark Pryor, is doing better than analysts in Washington had believed.
By 47 percent to 38 percent, registered voters in Arkansas approved of Pryor's work in office, with only 14 percent unable or unwilling to give an opinion, according to a new poll by The New York Times and the Kaiser Family Foundation. By 46 percent to 36 percent, Pryor led his Republican opponent, Rep. Tom Cotton, a former Army captain who served in Iraq and Afghanistan and has been a rising conservative star since winning a seat in the House in 2012.
Pryor runs significantly ahead of his party's candidate for governor, the poll found, bolstering the Democratic argument that his personal standing and family name (his father, David Pryor, served as governor and senator) can resist the state's trend toward the GOP.
Strategists in both parties would be surprised to see Pryor win by 10 points, and Republicans were quick to criticize the poll. But their arguments resembled the ones leveled at surveys in 2012 that showed Mitt Romney trailing President Barack Obama. Meanwhile, the poll is the first in months from a well-regarded, nonpartisan source to give a look at where the Arkansas race stands.
Arkansas is important because it's one of three Southern states with races that Republicans probably need to win if they are to recapture a Senate majority. The GOP needs a net pickup of six seats to gain a majority. Assuming that Republicans take Democratic seats in West Virginia, South Dakota and Montana, where the Republican candidates are favored, their best shots for the remaining three would be Alaska and the three Southern races, in Arkansas, North Carolina and Louisiana.
That leads to the second lesson: Despite all the attention they have received, the money poured into early campaign ads by the Koch brothers and conservative groups has made relatively little difference.
North Carolina provides a good example. Republicans hope to unseat Sen. Kay Hagan, the Democratic incumbent, and already outside groups have spent more than $5.5 million in the state, according to data compiled by the Center for Responsive Politics.
But although opponents have run several ads attacking Hagan for her support of Obama's health care law, liberal groups have also spent heavily in support of Hagan.
The result: pretty much a wash. Several polls over the last couple of months have shown the matchup between Hagan and her most likely Republican opponent, Thom Tillis, the speaker of the state House, in a toss-up that roughly matches the state's nearly even partisan division, which is what one would have expected even if no money had been spent. The latest poll follows suit, with Hagan leading Tillis, 42 percent to 40 percent, essentially a tie.
Maybe advertising will have more influence as the campaign heats up. Only about one in five North Carolina voters said they had been paying "a lot" of attention to the race so far, while 45 percent said they were paying little or none, the poll found. But for now, the effect of early money appears limited.
Third lesson: Although Obama's standing in Southern states remains very low, Democratic governors in two battlegrounds — Arkansas and Kentucky — are far more popular. They are also more popular than Republican governors in North Carolina and Louisiana.
In Arkansas, voters approved of the job done by Gov. Mike Beebe by 68 percent to 21 percent. By contrast, only 33 percent approved of Obama's performance. Neither Obama nor Beebe will be on this fall's ballot, but Democrats hope the governor's popularity in the state will at least partially offset Arkansans' dim view of the president.
Similarly, in Kentucky, Democratic Gov. Steve Beshear got good marks, with voters approving of his work by 56 percent to 29 percent. Obama got only 32 percent approval from the state's voters.
By contrast, Republican Govs. Bobby Jindal of Louisiana and Pat McCrory of North Carolina got relatively low marks. Jindal won approval from 40 percent of his state's voters, with 54 percent disapproving. McCrory stands at 43 percent to 44 percent.
Both Beebe and Beshear have backed expansion of health care coverage under the Affordable Care Act. Beshear, in particular, has attracted national attention for Kentucky's successful introduction of the new law. Both have expanded Medicaid coverage in their states. Jindal and McCrory have opposed the law and have blocked Medicaid expansion.
AFP Photo/Jewel Samad