New Spending Bill Denies Funding To Trump's Border Wall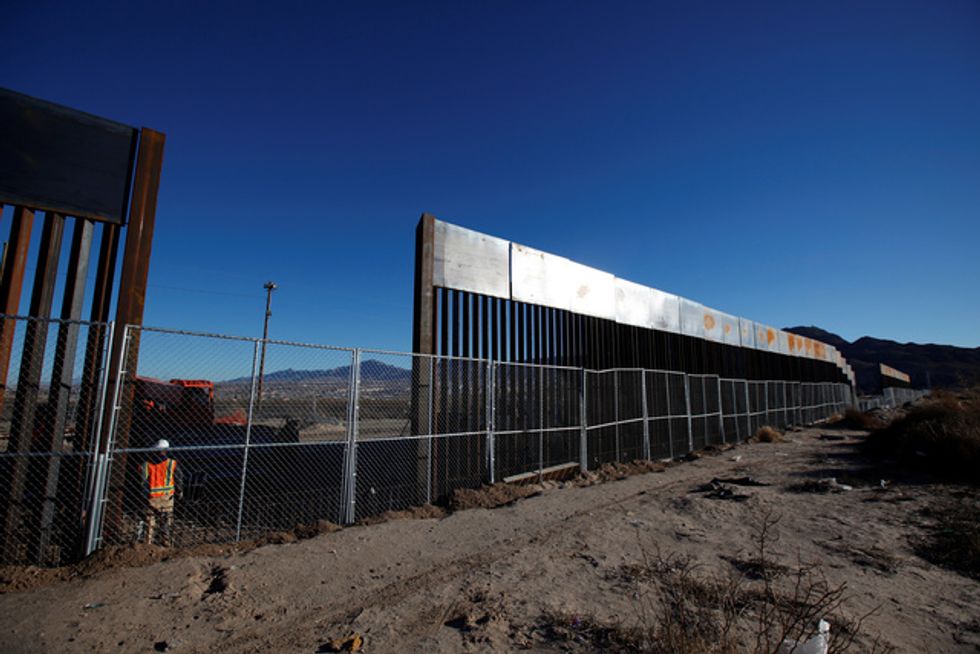 Reprinted with permission from AlterNet.
Congress is rushing to pass a massive omnibus spending bill by the end of the week to avoid a government shutdown. One thing that the bill, which will keep the government open through September, won't fund is Trump's long-promised border wall.
The bill does provide some fencing along the border, but not much. In the Rio Grande Valley, $445 million will pay for 25 miles of fencing along river levees, and another $196 million will cover additional fencing in the area. Another $696 million will pay for some secondary fencing and repairs to existing fences.
But none of it will go to the "big, beautiful" concrete wall Trump has so frequently promised.
With some Republicans unlikely to support the $1.3 trillion spending bill, the GOP needed Democrats on board to prevent another government shutdown. This gave them the leverage to oppose Trump's request for $25 billion in wall funding.
Democrats' blocking of the wall in the current spending bill shows how weak Trump is when it comes to the legislative process.
This may have been Trump's last chance to get any serious work done on the wall. The spending bill takes the country nearly up until the midterm elections, and there aren't any other must-pass bills before then. That means Trump has little leverage to pass contentious items, and Congress's disposition toward inaction is likely to rule.
If Democrats take back either chamber of Congress in 2018, they will be well-positioned to block Trump's wall through the 2020 election. If they hold out, the Democrats could force him to run for president again having made absolutely no progress on his key 2016 campaign promise.
Just a few months ago, Democrats signaled that they would be willing to agree to wall funding—despite the fact that Trump assured the American people they would never have to pay for it—in exchange for a long-term solution on the Deferred Action for Childhood Arrivals program, which protects undocumented immigrants who arrived in the U.S. as minors. Trump quashed that proposal, insisting that a deal also needed to include comprehensive immigration reform.
Perhaps Trump and the Democrats will try again to come to a deal on DACA and the wall. If not, his dream for a monstrosity on the southern border may be as good as dead.
Cody Fenwick is a reporter and editor. Follow him on Twitter @codytfenwick.