New Vatican Bank Chief Vows Focus On 'Catholic, Ethical Investments'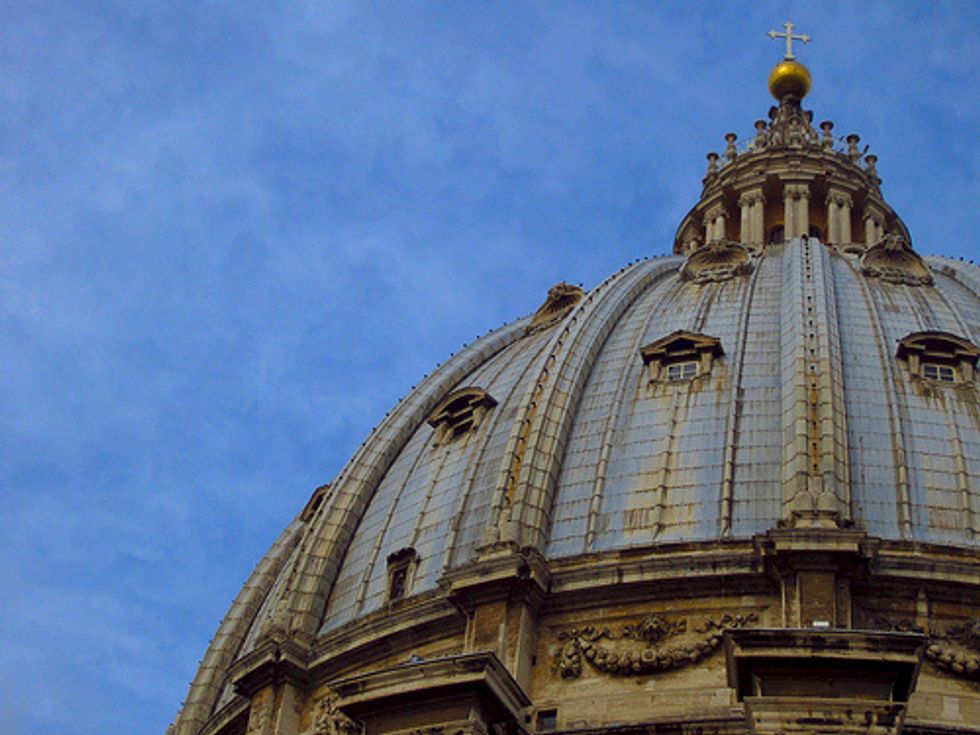 By Alvise Armellini
VATICAN CITY — The newly appointed head of the Vatican's bank, the Institute for Religious Works, pledged on Wednesday to focus on "Catholic, ethical investments," as part of plans to clean up the scandal-plagued institution.
Over the decades, the Vatican bank has been involved in a long list of financial scandals, allegedly offering safe haven to the funds of Italian mobsters, politicians and entrepreneurs, going beyond its prime remit of assisting worldwide church operations.
"Catholic, ethical investment will drive how we will be managing assets on behalf of our clients," French financier Jean-Baptiste de Franssu, the new bank president, said in his inaugural press conference.
He said the mission of the bank, which holds around $8.16 billion of customer assets, was "to help the Holy Father and the [Catholic] Church to increase their work towards the poor and towards the propagation of the faith."
As part of efforts to prevent fresh scandal, the Vatican said the bank would be "gradually" stripped of asset management duties. De Franssu said a new entity would take over those roles on behalf of the entire Vatican.
"If I were to give you a date, I will say it will happen in the next 24 months," he said.
With the reforms, the Vatican bank was expected to be downsized significantly, turning it into a sort of local savings and loans bank for Vatican staff. Pope Francis toyed with the idea of closing it down completely, but decided against it in April.
De Franssu, a 51-year-old former chairman of the European Fund and Asset Management Association, replaced German lawyer Ernst von Freyberg, who lasted less than 17 months as bank president. He was appointed in February 2013, in the twilight of Benedict XVI's papacy.
Under von Freyberg's watch, the bank pursued major reforms — finally subjecting to scrutiny its murky client database and closing down more than 3,400 accounts as a result — but remained embroiled in controversy.
It published 2013 accounts on Tuesday, showing a sharp fall in net profits to $3.9 million, partly due to the writing off of bad investments. Press reports say one of them was a $20 million loan to a media firm tied to a former top cardinal, Tarcisio Bertone.
"I have had in my time at IOR surprises and good surprises," von Freyberg said. He explained he was leaving because he could not serve as president full time, rather than part time, and because the bank needed to be led by someone with greater financial expertise.
De Franssu has been advising the Vatican on economic and administrative matters for the past 12 months. In March, he was made a member of the Council of the Economy, an advisory committee set up by Pope Francis to spearhead reforms.
Critical Italian media reports noted that his son works for the U.S. compliance consulting firm Promontory, which the Vatican bank hired last year to screen its customer accounts, at a cost of about $10.9 million. De Franssu said he would declare any relevant conflict of interest.
Earlier this year, Francis also tapped Australian Cardinal George Pell to chair a new Secretariat for the Economy — a quasi-finance ministry that will be expected to pull all the economic strings in the new administrative setup.
"We are working so that international financial standards will be followed in all the dicasteries and sections" of the Vatican, Pell said Wednesday. "At the moment we are not quite at that stage," he added.
The cardinal announced other changes, including plans to give central bank duties to the Administration of the Patrimony of the Apostolic See, and the creation of a panel led by former BBC Trust chairman Lord Chris Patten to reform sprawling Vatican media operations.
Photo: @Doug88888 via FLICKR