New Video Released Of Ray Rice Incident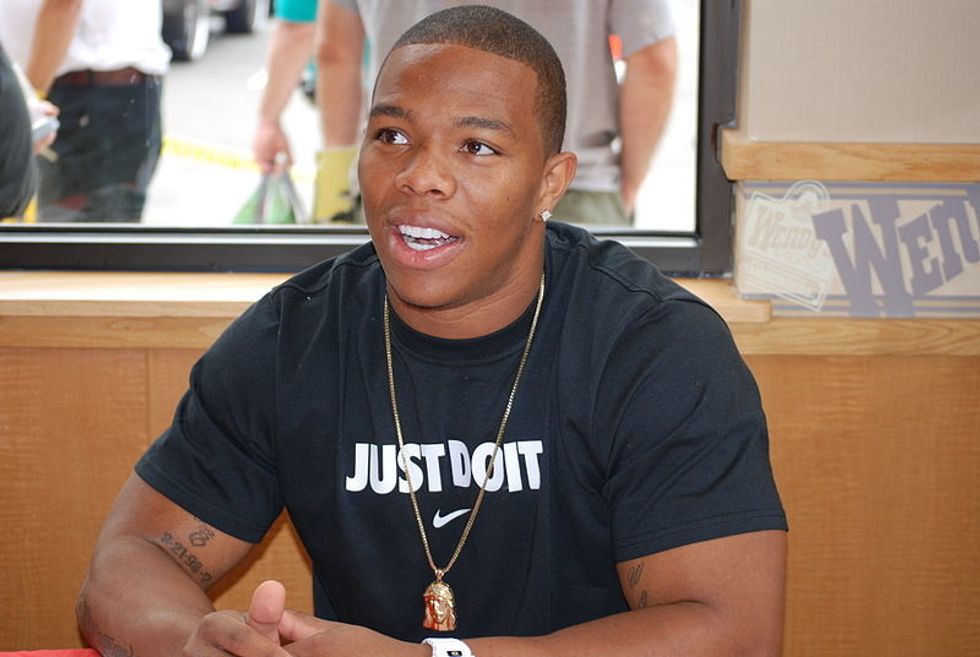 The Baltimore Sun
A new video that apparently shows Ravens running back Ray Rice hitting then-fiancee Janay Palmer in an Atlantic City casino elevator in February was released early Monday morning.
The video appears to show that after each hit the other in a Revel casino elevator, Rice threw a punch with his left fist, knocking Palmer off her feet and into a railing. A previously released video showed the aftermath, with Rice dragging his now-wife out of the elevator.
The release of the new video by TMZ Sports comes less than 24 hours after the Ravens lost 23-16 to the Cincinnati Bengals with Rice serving the first game of a two-game suspension, and 10 days after the NFL announced more severe punishment for domestic violence.
In announcing the new domestic violence penalties on Aug. 28 after public backlash to Rice's two-game suspension, NFL commissioner Roger Goodell said in a letter to all 32 NFL owners that he "didn't get it right" when he handed down Rice's punishment in July. The new penalties include six games for a first offense and a potential lifetime ban for a second offense.
"My disciplinary decision led the public to question our sincerity, our commitment, and whether we understood the toll that domestic violence inflicts on so many families. I take responsibility both for the decision and for ensuring that our actions in the future properly reflect our values. I didn't get it right," Goodell wrote.
Rice, 27, was charged with felony aggravated assault in the case, but in May he was accepted into a pretrial intervention program that allowed him to avoid jail time and could lead to the charge being eliminated from his record.
The release of the video also comes as the Ravens prepare to play the Pittsburgh Steelers in a nationally televised game Thursday night at M&T Bank Stadium.
The Revel casino where the incident took place closed Sept. 2.
Photo via WikiCommons
Interested in sports news? Sign up for our daily email newsletter!