New York City Mayor de Blasio Gets Boos, Applause At NYPD Cadet Graduation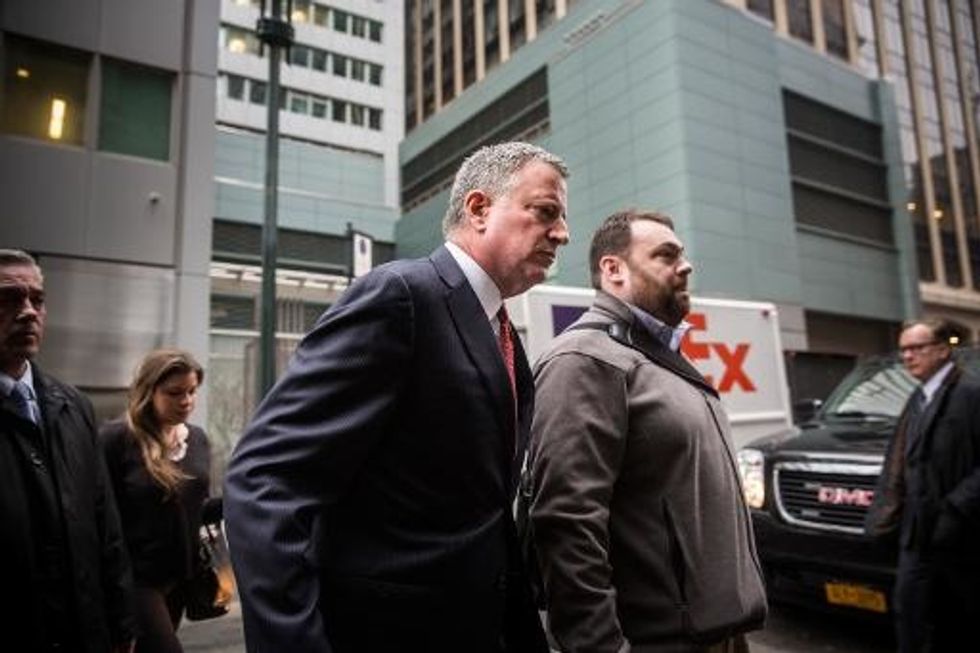 By Kurtis Lee, Los Angeles Times (TNS)
New York City Mayor Bill de Blasio spoke amid a few jeers at an NYPD graduation ceremony Monday, marking the latest in public tensions between the police department and the city's chief executive.
Inside Madison Square Garden, boos were mixed with applause as de Blasio took the lectern before the nearly 900 police graduates. Some members of the city's police union had criticized de Blasio for comments he made in the wake of high-profile deaths of unarmed black men at the hands of white officers. In New York this month, a grand jury declined to indict an officer who placed a chokehold on Eric Garner, which, a medical examiner said, ultimately led to his death.
"It is not an easy choice to stand up to serve people in this way. It takes courage. It takes determination. It takes commitment. We praise you for making this choice," said de Blasio, flanked on stage by New York Police Commissioner William Bratton and top New York Police Department officials. "Thank you for choosing what is a noble calling."
For much of the de Blasio's address the crowd remained quiet, though jeers could be heard as the mayor talked about how the new officers would face problems they "did not create."
"You'll confront poverty, you'll confront mental illness — illegal guns and a still too divided society. All of these challenges. You didn't create these problems, but you can help our city overcome them," de Blasio said.
His address to the graduates followed a controversial weekend during which dozens of officers turned their backs to a massive television screen that live-streamed de Blasio's remarks at the funeral of slain NYPD officer Rafael Ramos.
Ramos and his partner, Wenjian Liu, were slain this month in Brooklyn when a man who had ranted about killing police opened fire on their parked squad car.
On Sunday, while speaking on CBS' Face the Nation, Bratton rebuked the officers who turned their backs on de Blasio at the funeral.
"I think it was very inappropriate at that event," Bratton said, adding that the funeral was to honor the life of Ramos, not to air grievances over "politics."
AFP Photo/Andrew Burton