New York Governor Bans Non-Essential Travel To Indiana Due To 'Religious Freedom' Act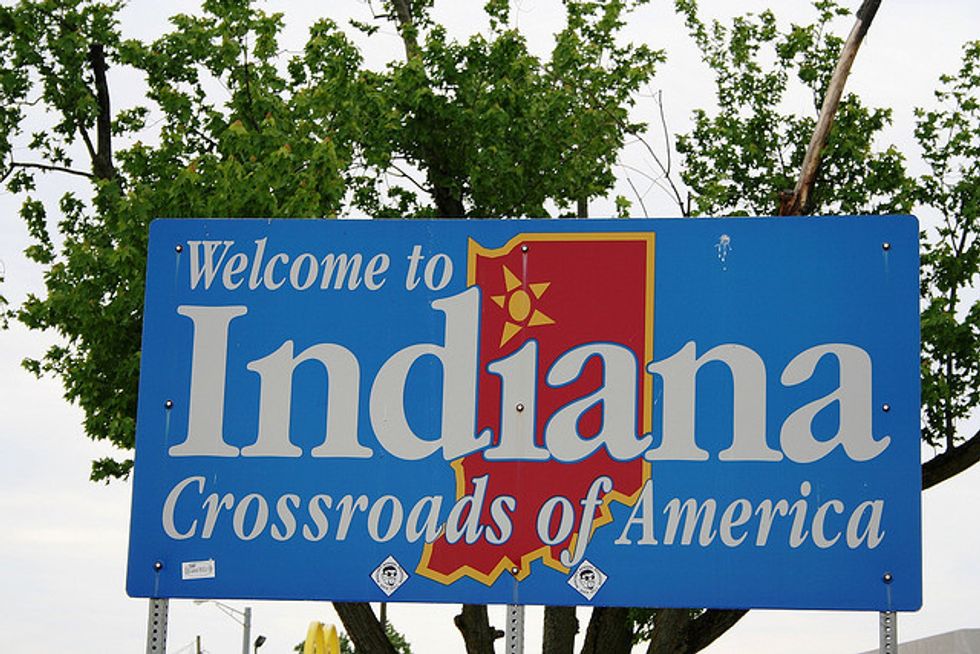 By David Knowles, Bloomberg News (TNS)
New York is hoping on board the Indiana travel boycott.
Governor Andrew Cuomo announced Tuesday that he was banning New York state employees from traveling to Indiana because of the passage of that state's Religious Freedom Restoration Act, which critics say can be used to discriminate against gays and lesbians.
"Today, I direct all agencies, departments, boards, and commissions to immediately review all requests for state funded or state sponsored travel to the State of Indiana and to bar any such publicly funded travel that is not essential to the enforcement of state law or public health and safety. The ban on publicly funded travel shall take effect immediately," Cuomo said in his statement.
New York now becomes the third state to ban its employees from enjoying non-essential "Hoosier hospitality." On Monday, Connecticut Governor Dannel Malloy signed an executive order banning state-funded travel to Indiana, as didWashington state Governor Jay Inslee.
"I find Indiana's new law disturbing, particularly at a time when more and more states and people in America are embracing civil rights for everyone," Inslee said in a statement Tuesday.
The mayors of San Francisco and Seattle have also banned official travel for government employees. On Tuesday, Indiana Governor Mike Pence called on the state's legislature to amend the legislation to make it clear that it does not allow for discrimination.
"We've got a perception problem here," Pence said during a news conference at the Indiana Statehouse on Tuesday. "We intend to correct that."
Those assurances were not enough for Cuomo, however.
"New York State has been, and will continue to be, a leader in ensuring that all LGBT persons enjoy full and equal civil rights. With this action, we stand by our LBGT family members, friends, and colleagues to ensure that their rights are respected," Cuomo said in his statement.
Photo: OZinOH via Flickr