New York Issues Fracking Moratorium After Health Department Report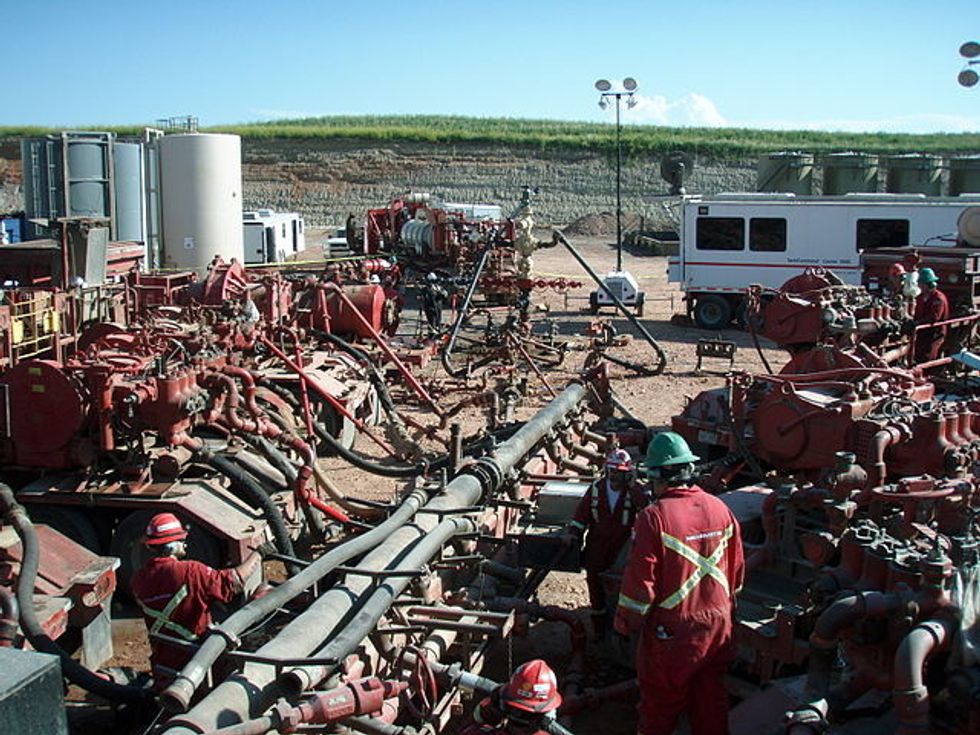 By James Queally, Los Angeles Times (TNS)
New York state officials announced on Wednesday a moratorium on fracking, the controversial method of mining for gas and oil, after releasing the results of a yearlong study.
The 173-page report, issued by the state Department of Health, found that previous studies on the topic have raised too many questions about the possible effect fracking could have on New York's ground water, climate and air quality.
"Many of the published reports investigating both environmental impacts that could result in human exposures and health implications of (fracking) activities are preliminary or exploratory in nature," the report reads. "However, the existing studies also raise substantial questions about whether the risks of (fracking) activities are sufficiently understood so that they can be adequately managed."
Fracking, a method of harvesting gas and oil, involves injecting high-pressure mixtures of water, sand, gravel and chemicals into a well to crack open rock formations. Environmental groups have contended that the practice taints drinking water supplies and can increase the likelihood of earthquakes in certain areas.
The New York report cited issues raised at fracking sites in several other states, including uncontrolled methane leakage in Pennsylvania and Texas and the possibility that fracking sites in Ohio and Oklahoma increased the region's vulnerability to earthquakes.
In November, voters approved bans on fracking in parts of California, Ohio and Texas. The Los Angeles City Council also voted last month to begin drafting rules that would ban fracking there in February.
The report also suggests evidence has been presented that connects birth defects, including low birth weight and congenital defects, with the proximity of a mother's residence to a fracking site.
"I think it would be reckless to proceed in New York until more authoritative research is done," said Dr. Howard Zucker, acting commissioner of the N.Y. Department of Health. "I asked myself, 'would I let my family live in a community with fracking?' The answer is no. I therefore cannot recommend anyone else's family to live in such a community either."
Photo: Joshua Doubek via Wikimedia Commons