New York's Thanksgiving Parade Draws Huge Crowd Amid Tight Security
@reuters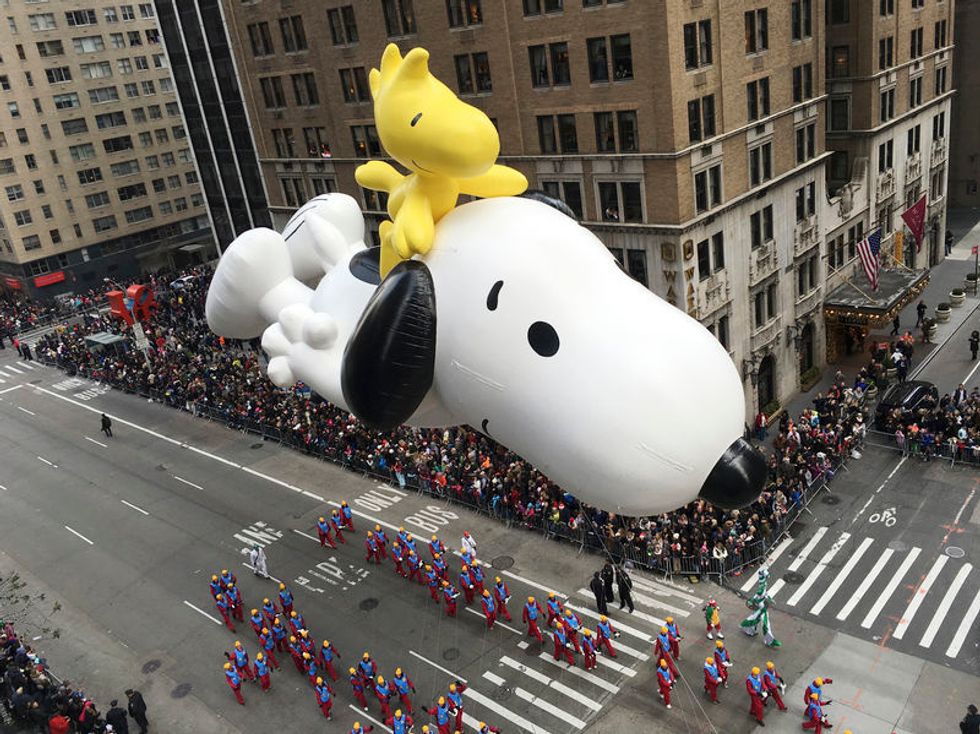 By Kylie Gumpert and Alexander Besant
NEW YORK (Reuters) – Spectators packed Manhattan sidewalks on Thursday to watch the marching bands, floats and giant balloons of Macy's annual Thanksgiving Day Parade, held under tight security two weeks after deadly attacks in Paris.
New York officials said about 3.5 million spectators would turn out for the city's signature parade, now in its 89th year. They urged residents and visitors to carry on with holiday plans, saying there were no credible threats to the most populous U.S. city.
President Barack Obama sought to reassure Americans on Wednesday they were safe to take to roads, trains and planes over the holiday.
Police walked alongside many of the parade groups and helicopters hovered overhead amid the enhanced security following the Nov. 13 attacks in Paris. Islamic State militants have claimed responsibility for the assault in which 130 people died.
"We live in a society of being fearful," said spectator Jacqueline Williams, 52, of Atlanta, who was viewing the parade for the first time.
"But it's almost like you can't be, because whatever's going to happen is going to happen, you can't stop it," said Williams, an insurance agent and realtor.
About 50 million people worldwide were expected to watch the televised parade that snakes through 2.5 miles of Manhattan. The show ushers in both the U.S. holiday season and the busiest time of year to travel.
Crowds 20-people deep near Columbus Circle applauded the baton twirlers, stilt walkers and helium balloons of cartoon characters that hovered over the parade route. Some onlookers clambered onto dumptrucks to get a better look.
Near Bryant Park in Midtown, the crowds thickened to 80 deep and roared as the floats and balloons of such popular characters as Snoopy and Hello Kitty passed. Children on their parents' shoulders narrated the parade to those unable to see.
Police had added members of a new counter-terrorism unit to parade security. Officers were guarding subway entrances and circulating through crowds under mostly sunny skies with temperatures forecast to reach about 60 degrees Fahrenheit (15 C).
"The security is so stringent in NYC that it puts you at ease right from your arrival at the airport," said Anne Marie Sheehy, 49, of Liverpool, England, who was watching the parade with her travel companion Paula Deegan, 50.
A Reuters-Ipsos poll shows Americans have become more concerned about threats since the Paris attacks and identified terrorism as the most important problem facing the country.
(Additional reporting and writing by Victoria Cavaliere; , editing by G Crosse and Alan Crosby)