Newtown Marks Massacre Anniversary With Reflection
@AFP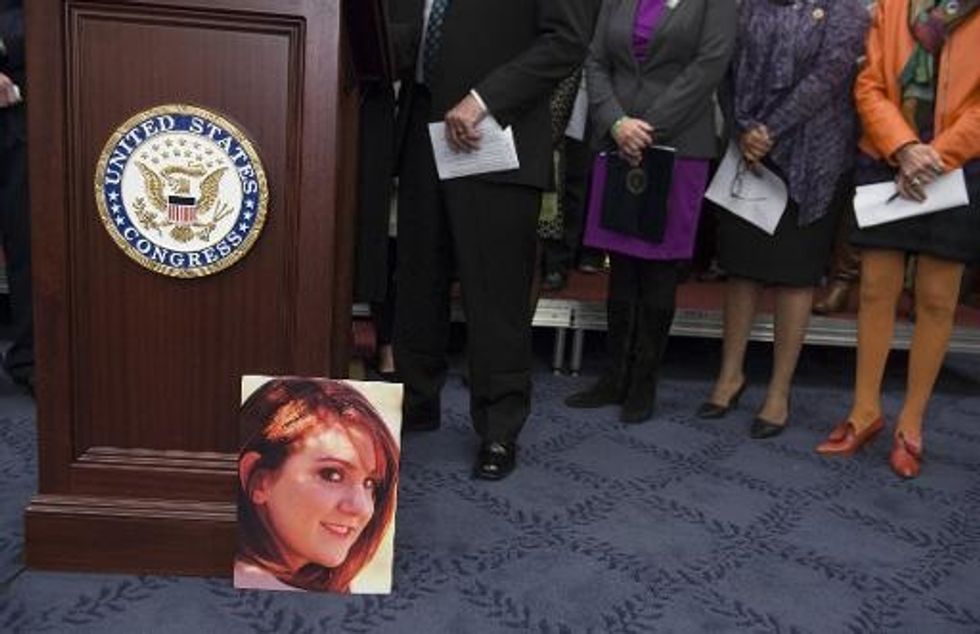 New York (AFP) – A deeply scarred U.S. town lowered flags to half mast and urged quiet reflection on the two-year anniversary Sunday of a school massacre that left 20 children and six adults dead.
Officials in traumatized Newtown, Connecticut said a public ceremony would not be held, but instead asked people to mark the fateful day with personal reflection and remembrance.
On December 14, 2012 Adam Lanza shot his mother and then stormed Sandy Hook Elementary School, spraying it with bullets before turning the gun on himself.
The mass shooting horrified the United States and triggered intense debate about America's controversial gun laws.
Photos of the 20 cherub-faced youngsters cut down before their lives had properly begun circulated on social media Sunday, where condolences and prayers poured in.
School officials said the two years since the "awful" events were characterized by "days of joyful hope, and occasional dips of despair."
"There is no escape from the realization that we are where we are because of the horrible loss of lives that occurred at the school on that fateful day," a statement from local officials said.
Several lawmakers in Washington renewed calls for gun-law reform, and shared condolences with the families of those killed.
"The tragedy at Sandy Hook Elementary School is almost unspeakable. Six- and seven-year-old children taken from their families and courageous educators who died protecting the children in their care," said Senator majority leader Harry Reid.
"I stand with the families of Newtown and the vast majority of Americans who believe there should be background checks that help keep weapons out of the hands of dangerous criminals and the mentally ill."
Connecticut Congresswoman Rosa DeLauro remembered the "20 little angels and their six brave educators" that were gunned down, and slammed Congress inaction on gun-law reform.
"The lack of congressional action is shameful, and I will keep fighting until we make badly needed changes, but this anniversary is a time to focus on the families," she said.
Newtown continues to focus on rebuilding.
A new Sandy Hook Elementary School will open in 2016, and a permanent memorial is being planned.
A photograph of Jessica Redfield Ghawi, killed in the Aurora shooting, sits near the podium during a press conference at the U.S. Capitol in Washington, D.C. on December 10, 2014 (AFP Photo/Saul Loeb) (Correction: Jessica Redfield Ghawi was originally misidentified in this caption.)