Next: 5 More Candidates For President, And 5 Reasons U.S. May Not Notice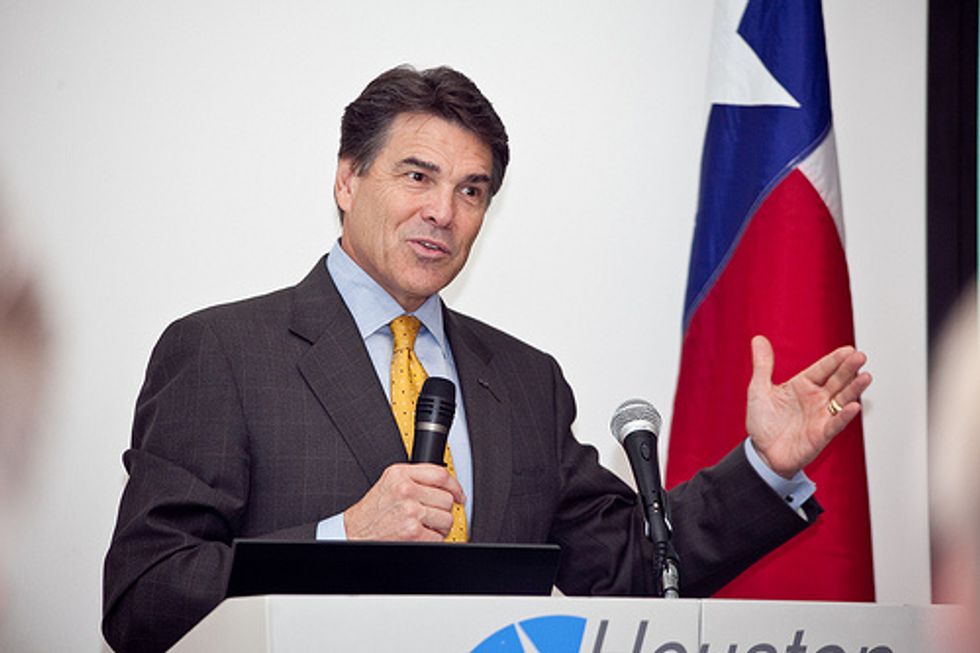 By David Lightman, McClatchy Washington Bureau (TNS)
WASHINGTON — Presidential announcement mania is coming. Look fast or you'll miss it.
Five more candidates — four Republicans and one Democrat — are expected to formally announce their presidential intentions between now and June 4.
The twitterverse will hum, a poll may spike a notch or two and for an instant, cable channels will feature warm, fuzzy pictures of someone's humble hometown.
And the public will shrug. Already, six Republicans and two Democrats have announced and found any momentum was fleeting.
The upcoming batch of Republican announcements includes: Rick Santorum, the former U.S. senator from Pennsylvania and 2012 Iowa caucus winner, on Wednesday; former New York Gov. George Pataki on Thursday; Sen. Lindsey Graham of South Carolina on June 1; former Texas Gov. Rick Perry on June 4.
Former Maryland Gov. Martin O'Malley is expected to announce on Saturday his bid for the Democratic nomination.
Here are the pitfalls they face:
Their poll positions may not change."They may see a blip, but voters aren't paying attention yet," said Andrew Smith, director of the University of New Hampshire Survey Center. Former business executive Carly Fiorina had less than 1 percent in an April Fox News poll, declared her candidacy May 4, and is now at 1 percent.
The hometown glow may not last."Most of us are still drawn to the real or imagined stability and solid values," wrote Larry Sabato and Kyle Kondik of the University of Virginia Center for Politics. Santorum plans to announce near his boyhood home in Cabot, Pa., and Perry's due to speak in Dallas. Chances are people will quickly forget — former Arkansas Gov. Mike Huckabee announced in Hope, Ark., on May 5, and went from 9 percent in the April Fox poll to 10 percent after his speech.
You shouldn't go home again.Graham plans an announcement in his home state, but a lot of South Carolina Republicans are cool to his conciliatory ways. Graham didn't even attend the party's candidate forum in his state on May 9. O'Malley, who plans a rally in downtown Baltimore, has faced questions about his 1999-2007 tenure as mayor, when his tough-on-crime policies often alienated black voters.
Don't get boxed in.Sen. Ted Cruz of Texas announced his candidacy at Liberty University in Virginia in March, stressing his devotion to Christian principles. While that could help him among influential Christian right voters in Iowa's first-in-the-nation caucus, it also could brand him as overly beholden to that constituency, not a traditional recipe for nationwide success.
Will you still remember me tomorrow?The five hopefuls are barely known outside their home states and could engage in a media demolition derby. As soon as one's done, another steps in. Santorum's announcement is scheduled for 5 p.m. Wednesday, but the next day, bam, Pataki's up. Forty-eight hours later, O'Malley. And so on.
More ominously, lurking just behind this group are bigger names who have signaled they'll have something to say in June, such as New Jersey Gov. Chris Christie and Wisconsin Gov. Scott Walker. Not to mention former Florida Gov. Jeb Bush, Ohio Gov. John Kasich, and Donald Trump, a man who knows how to get attention.
Get ready in June, he told an Iowa Republican dinner May 16, for an announcement that's "going to surprise a lot of people."
Photo: Former Texas Gov. Rick Perry is slated to announce his campaign for the presidency June 4. Ed Schipul via Flickr