Nickelback And Pizza Company Humiliate Trump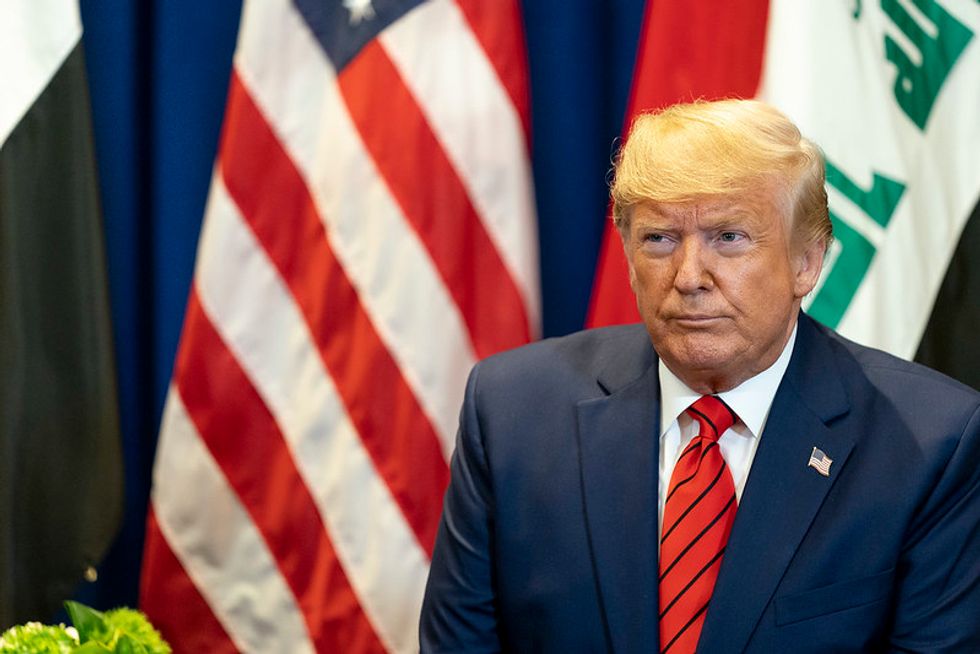 House Democrats are pushing forward with an impeachment inquiry, and to make matters worse for Donald Trump, he can't even catch a break on his favorite platform, Twitter.
This week, Trump was humiliated by both Canadian rock band Nickelback and the frozen pizza company Devour.
On Wednesday, Trump shared a video attacking former Vice President Joe Biden and used part of a 2005 Nickelback music video of its single, "Photograph." The video focused on the debunked conspiracy theory that Biden interfered with a Ukrainian investigation into his son, Hunter Biden.
Within hours, the video was taken down after Nickelback lodged a complaint with Twitter over the use of its copyrighted material. As of now, the Trump video is still available on YouTube.
That embarrassment came a day after frozen pizza company Devour mocked Trump's use of a phony online poll.
On Monday, Trump tweeted out an unscientific online poll from the far-right website Breitbart showing 97 percent of readers stand with Trump amidst the impeachment inquiry. Above an image of the poll, Trump wrote, "THANK YOU!"
THANK YOU! pic.twitter.com/zqbTTlbGmp

— Donald J. Trump (@realDonaldTrump) September 30, 2019
On Tuesday, Devour tweeted out a "Devour Fan Poll" showing 97 percent of its fans enjoy Devour foods. It also used the all-caps "THANK YOU!" in its tweet.
THANK YOU! pic.twitter.com/Min2i8qR4y

— DEVOUR Foods (@devourfoods) October 1, 2019
In reality, many Americans are warming up to the idea of impeaching Trump. A recent USA Today poll shows 45 percent of Americans support impeaching Trump over his request for a "favor" from the Ukrainian president to investigate the Biden family. Only 38 percent oppose impeachment.
As for Devour, there is no nationally recognized poll as to whether or not people love its food.
Published with permission of The American Independent.