Under Pressure From Trump, Nielsen Resigns As DHS Secretary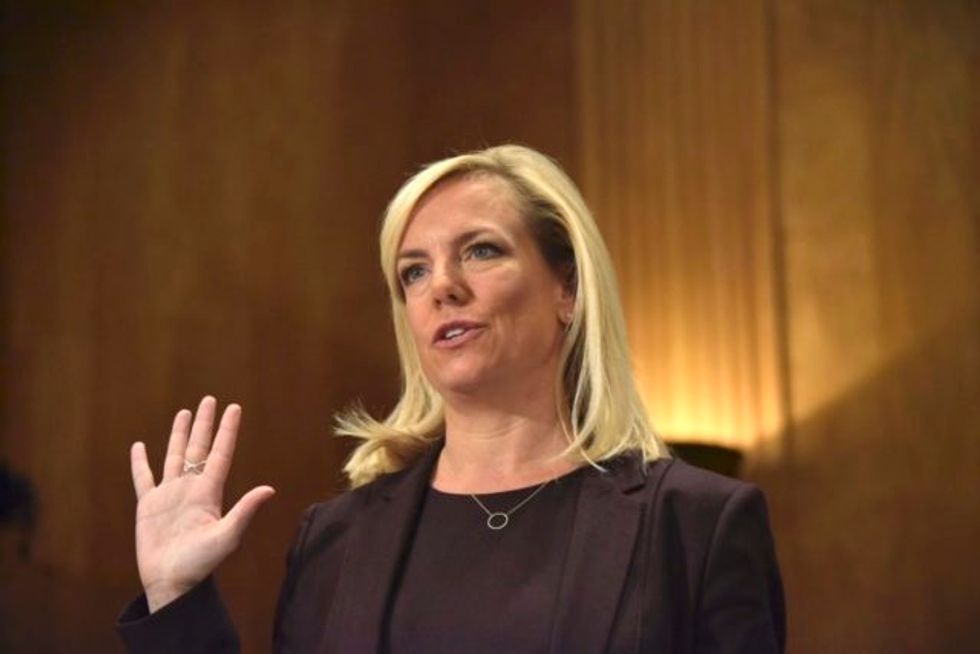 Department of Homeland Security Secretary Kirstjen Nielsen tendered her resignation late Sunday afternoon following a tense meeting with President Trump. Nielsen's departure was "not voluntary," according to CNN and other news outlets quoting White House sources.
In a tweet posted hours later, Nielsen confirmed her resignation:
To the brave and dedicated men and women of @DHSgov, I submitted my resignation to the President this evening. I am eternally grateful and proud of what you do each and everyday to protect our homeland- each of you are why I came back to serve my country.

— Sec. Kirstjen Nielsen (@SecNielsen) April 7, 2019
Nielsen's tenure as DHS secretary was marked by outrage over her implementation of Trump's harsh immigration policies, including the scandalous separation of children from their parents at the southern border. Her department's inability (or reluctance) to keep track of those children and the photos of migrant prisoners in cages underlined her department's stunning failures.
Despite her willingness to pursue Trump's inhumane approach, regardless of public protest and personal disgrace, the president grew increasingly dissatisfied with Nielsen. She had been promoted for the job by John Kelly, the former White House chief of staff who preceded her at DHS — and was tainted by that association in Trump's eyes. He blamed her for the surge of asylum seekers crossing into the the United States and the department's inability to "secure the border.".
Trump's senior domestic adviser Stephen Miller consistently encouraged Trump's negative assessment of Nielsen and had reportedly plotted her dismissal for months. Miller is also reported to have orchestrated the president's abrupt withdrawal of the nomination of Ronald Vitiello to head Customs and Border Patrol, which served as a prelude to Nielsen's ouster.
Indeed, conservative media outlets identify Miller as the "architect" of a DHS reorganization that is now underway. His victory in this episode of bureaucratic warfare indicates that the administration will promote still more racist rhetoric about immigrants and continuing cruelty toward them.