Nigerian Police Offer $300,000 To Recover 276 Missing Girls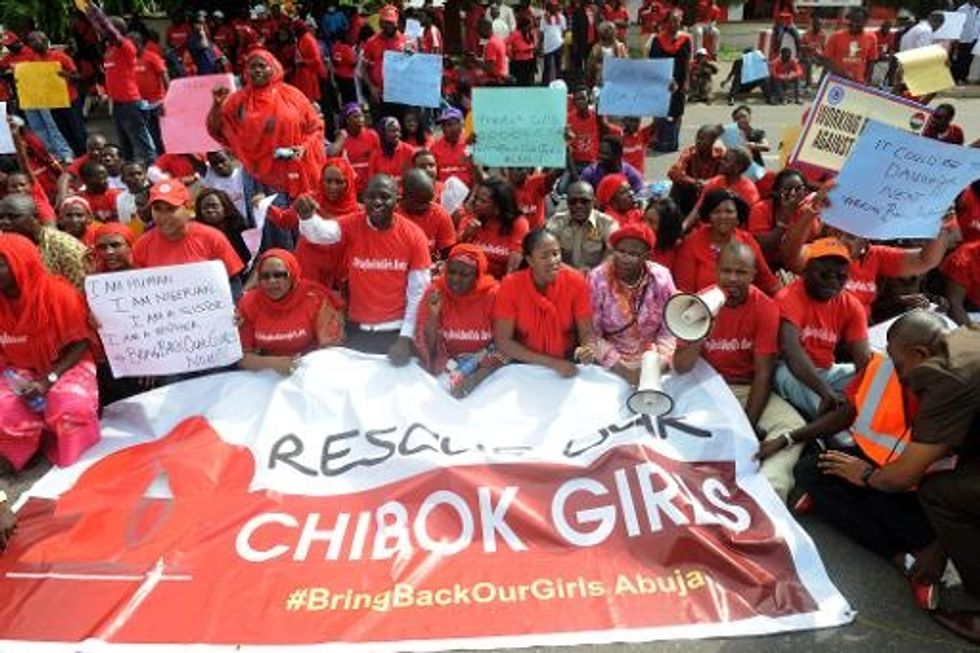 By Robyn Dixon, Los Angeles Times
JOHANNESBURG — Nigerian police offered a $300,000 reward Wednesday for information leading to the rescue of about 276 schoolgirls abducted last month by Islamist militants in northern Nigeria.
The militants, members of the violent group Boko Haram, have threatened to sell the girls into slavery.
The reward is a huge amount in Nigeria's most poverty-stricken region, where unemployment is high and the economy has been destroyed by the Boko Haram insurgency.
Security was tight Wednesday in the capital, Abuja, for the beginning of the World Economic Forum in Africa, the continent's version of the international conference held in Davos, Switzerland. The clampdown came amid fears that Boko Haram might unleash another terror attack after two recent bombings in Abuja killed dozens of civilians.
Continuing attacks by militants in northeastern Nigeria underscore the military's inability to stem the insurgency, which has paralyzed the economy in the north since 2009 and has cost thousands of lives.
About 300 civilians in Gamborou Ngala town in Borno state, Boko Haram's birthplace and main stronghold, were killed when heavily armed militants attacked the town Monday, a local official told Nigerian media.
Gunmen believed to be from Boko Haram opened fire and set houses and shops ablaze, officials from the area told local media. Details of the attack, said to have lasted more than 12 hours, were sketchy.
A day earlier, gunmen believed to be from Boko Haram abducted 11 girls ages 12 to 15 from the Warabe and Wala communities near the town of Gwoza.
Boko Haram adopted the tactic of abducting girls late last year, a move that has attracted more international outrage and attention than its frequent attacks on towns and schools that took dozens and even hundreds of lives.
More than three weeks after about 276 girls were abducted from a school in Chibok, authorities have no idea where they have been taken. The girls had gathered at a school to take final exams.
It's not difficult for militants to hide the girls in the vast desert region with porous borders to Cameroon and Niger, with unconfirmed reports some may have been married off to their captors.
In a chilling statement Monday, Boko Haram leader Abubakar Shekau said the group planned to sell the girls "in the market," calling them slaves. Boko Haram opposes secular education and has warned girls in northern Nigeria to not go to school but rather to stay home and get married. Schools across the region have closed as terrified parents keep their children at home.
A U.S. team has been sent to Nigeria to help trace the girls and recover them. On Wednesday, France added to that effort and offers from Britain to send help. France, with several thousand troops fighting other Islamist militants in Mali, offered an intelligence unit.
Nigerian police published six telephone hot line numbers for those with information on the location of the missing girls.
"While calling on the general public to be part of the solution to the present security challenge, the Police High Command also reassures all citizens that any information given would be treated anonymously and with utmost confidentiality," a police statement said.
United Nations human rights spokesman Rupert Colville warned Tuesday that selling the schoolgirls into slavery could constitute a crime against humanity, adding that those responsible could face prosecution.
AFP Photo/Pius Utomi Ekpei