NJ Transit Will Be Grilled On Inefficient Transporting Of Super Bowl Fans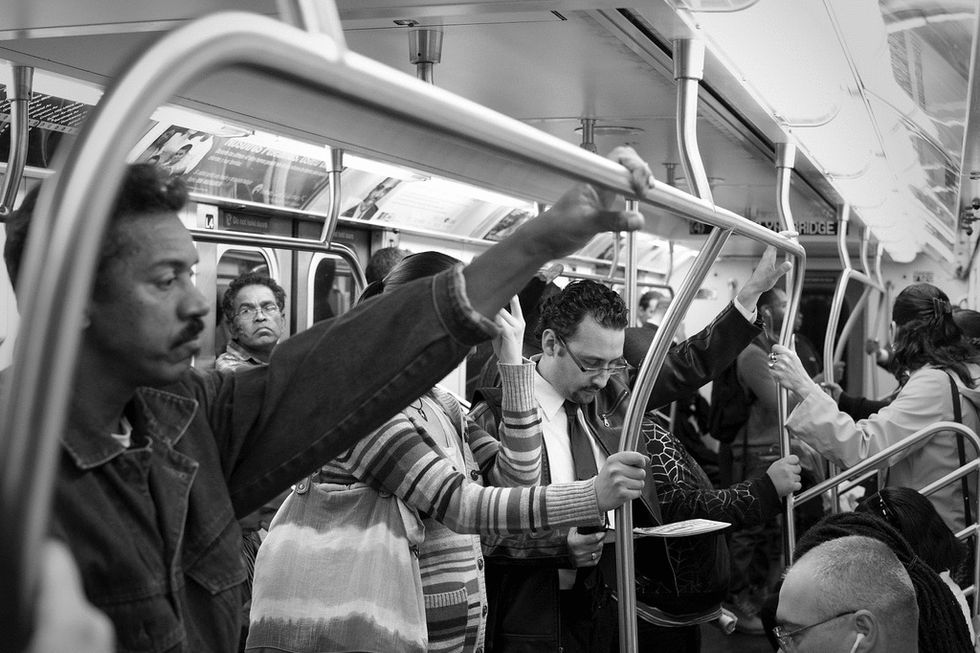 By Karen Rouse, The Record (Hackensack, N.J.)
HACKENSACK, N.J. — Citing a "lackadaisical approach to planning," the chairman of the New Jersey Senate's Legislative Oversight Committee said Wednesday that hearings scheduled to look at why NJ Transit left trains in low-lying rail yards during Superstorm Sandy will be expanded to explore other high-profile problems with the state's beleaguered mass transit agency.
Sen. Bob Gordon said the hearings will be broadened to include how the agency failed to efficiently move fans out of MetLife Stadium after the Super Bowl, why NJ Transit allowed the trademarks of seven of its logos to lapse and recent problems with the agency's website.
Agency officials took down NJTransit.com for maintenance in the middle of a blizzard last month as travelers were desperately trying to access train schedules and get home. And the U.S. Patent and Trademark Office canceled the registrations of several NJ Transit logos when the agency missed renewal deadlines.
Those incidents, as well as the problems at the Super Bowl, have been chronicled in The Record.
"In light of the events at the Super Bowl, the scope is expanding beyond the failures of Sandy to really encompass what I consider poor incident planning, whether the incidents are a man-made event like a Super Bowl or a natural disaster like Sandy. There seems to be a pattern of poor preparation and planning," Gordon, D-Fair Lawn, said Wednesday.
Complaints about NJ Transit's handling of fans during what had been dubbed the first "Mass Transit Super Bowl" began well before kickoff on Sunday. Thousands of game-goers from the region and beyond formed a human logjam when three trains unloaded passengers at Secaucus Junction at the same time.
People reported being unable to move for 40 minutes to an hour, an experience that left many feeling faint and frightened. Before the night was over, thousands more found themselves stranded at MetLife for hours after the game because there were not enough trains. One man told The Record he and his son managed to get out of the stadium and paid $150 for a cab ride back to New York.
NJ Transit had projected 10,000 to 12,000 would use its Meadowlands train service from Secaucus Junction to get to the stadium. Instead, 33,000 did, overwhelming the system.
Buses were eventually brought in to relieve some of the crowding, but Transportation Commissioner Jim Simpson said it was impossible to get buses in earlier in the evening because there was no room around the stadium.
NJ Transit spent well over $15,000 last year to send four employees to the Super Bowl in New Orleans — an expense the agency said was justified because it would provide valuable insight into how to handle transportation during the Super Bowl in East Rutherford.
Sent to tour the city were Rich Andreski, chief of staff of rail operations; Joseph Meade III, superintendent of the Hoboken rail operations; NJ Transit Police Officer Patrick Clark; and police official Robert Gatchell — who was one of the key officials charged with the agency's preparations during Sandy. Penny Bassett Hackett, the high-ranking assistant executive director for communications and customer service, also attended official meetings in New Orleans, but she said at the time she paid her own way because she loves football.
Executive Director Jim Weinstein said at the time that the agency would prepare a report detailing what they learned from the visit. That report never materialized.
Gordon, who said he is looking at the early half of March for hearings, said his office is preparing to file a public records request with NJ Transit for a variety of documents, including:
—A list of rail equipment that was damaged or destroyed during Sandy and records describing how NJ Transit planned for that natural disaster.
—Information on any personnel that were disciplined. Gov. Chris Christie told The Record's editorial board last year that a low-level worker was responsible for moving the rail cars to the low-lying, flood-prone rail yards in Hoboken and Kearny. He claimed the worker was a civil servant who could not be fired. However, NJ Transit has never been a civil service agency, and no one at NJ Transit has backed the governor's claim about a low-level worker.
Gordon also questioned whether NJ Transit will produce an after-action report.
Gordon's announcement comes two days after Assemblyman John Wisniewski, who is leading the investigation of the George Washington Bridge scandal that has engulfed the Christie administration, called for NJ Transit, Super Bowl and other officials to examine the handling of transportation to and from the game.
And on Tuesday, state Sen. Paul Sarlo, chairman of the Senate Budget and Appropriations Committee, demanded that NJ Transit officials "explain themselves" now or face questions from him at committee budget hearings in March.
Gordon said NJ Transit raised expectations by announcing it was ready for fans to use its rail line to get to the game. Then, he said, "you find they don't even have a backup plan they could have implemented."
Photo: Psychohh via Flickr