No Government, No Pay? Congressman Targets Lawmakers' Salaries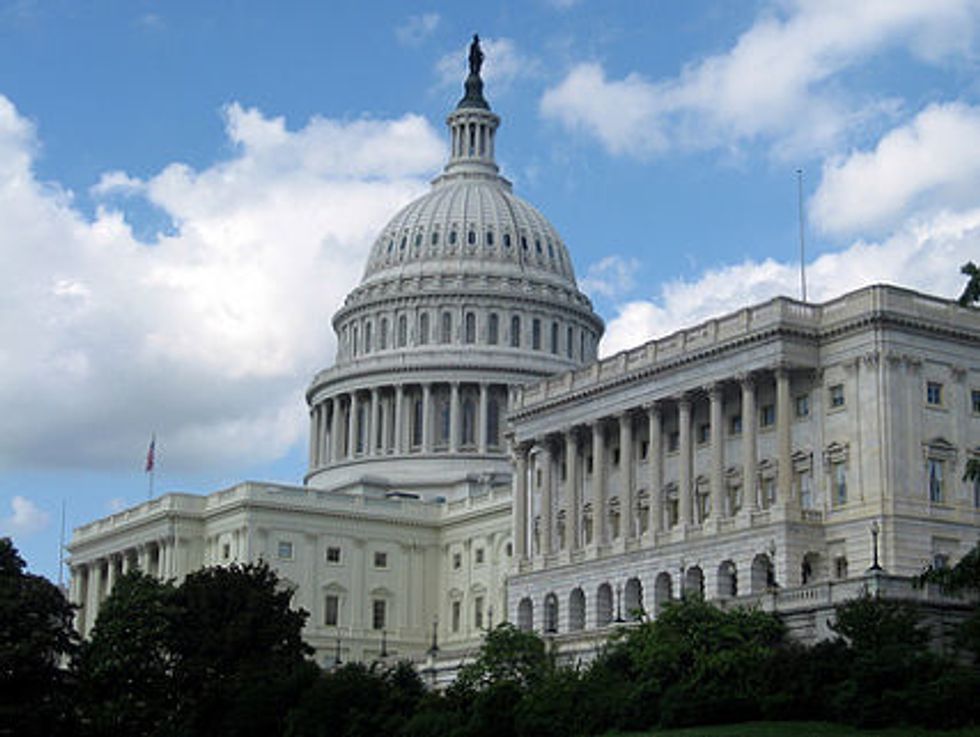 In an effort to inject some fairness into the government shutdown — and to score some political points with a frustrated electorate — U.S. Representative Rick Nolan (D-MN) has introduced the "No Government — No Pay Act" of 2013, which would bar members of Congress from getting paid until they pass legislation funding the federal government.
"The inability of this Congress to collaborate, compromise, and get things done has led me to introduce legislation to prohibit Members from being paid when failure to do their job results in a government shutdown," Congressman Nolan said in a statement. "In the event of a shutdown, Congress must work around the clock without pay to resolve a budget crisis."
"It's time for Congress to start living in the real world – where you either do your job, or you don't get paid," he added. "The American people sent this Congress to Washington to use common sense – to collaborate, compromise, solve problems and govern – not to shut down the federal government. It's time to restore Regular Order and put an end to government by crisis."
Presently, members of Congress get paid a yearly salary of $174,000. Their paychecks are not threatened by the government shutdowns as a result of the 27th Amendment to the Constitution, which stipulates that their salaries cannot change until the start of a new term.
Nolan's bill echoes efforts by Senators Barbara Boxer (D-CA) and Bob Casey (D-PA), who proposed similar bills in January 2013 and March 2011. The 2011 bill passed the Senate by unanimous consent, but was never voted on by the House.
There's plenty of reason to believe that voters would endorse changing the law; a recent Public Policy Polling survey found that strong majorities believe that members of Congress are overpaid, and 74 percent agree that those who vote to repeal Obamacare should give up their own government-funded health care, suggesting that they would also be amenable to Nolan's proposal.
Don't expect the paralyzed House to give the No Government — No Pay Act much consideration, though. Even if gathering the huge numbers of votes needed to change the law were possible, House leadership has shown no indication that it is willing to change the rules. Witness assistant whip, Rep. Marsha Blackburn's (R-TN) awkward evasion when asked if she would give up her salary during a shutdown:
Some lawmakers are willing to stand in solidarity with furloughed federal workers, however. The Washington Post is keeping a running list of those who have pledged to donate or refuse their salaries throughout the shutdown; as of noon Wednesday, it included 65 members of Congress.