No Republicans, Wife-Beating Isn't 'Complicated'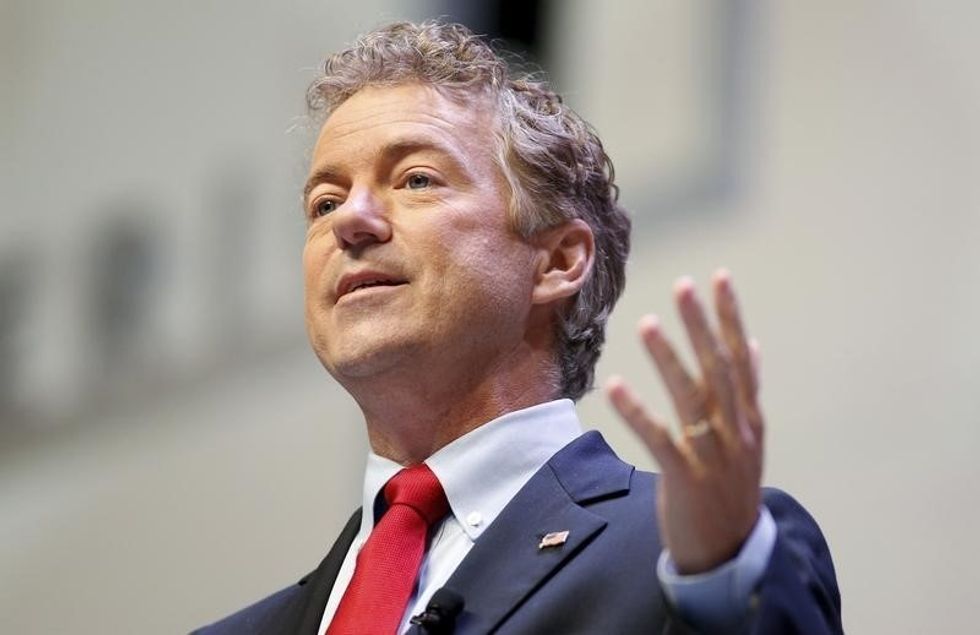 Reprinted with permission from Shareblue.com
The cognitive dissonance on display from the Trump administration regarding the domestic abuse scandals surrounding two now-former White House aides was bizarrely crystallized in one statement by Kentucky Republican Sen. Rand Paul.
Trump has gone out of his way to defend Rob Porter — despite photographic evidence of the violent abuse Porter inflicted on one of his ex-wives and testimony from another, as well as an ex-girlfriend — as well as former speechwriter David Sorensen.
Indeed, the White House has mostly seemed to go all in on supporting abusers and ignoring or demeaning their alleged victims. But that message didn't seem to make it to Mike Pence's desk, who insisted that "there is no tolerance in this White House" for domestic abuse.
Putting aside the obvious problem with that statement, it seems that the administration can't figure out what message they want to send about domestic violence.
And neither can Rand Paul.
During an interview Sunday morning with CBS News chief White House correspondent Major Garrett, Paul offered a meandering and convoluted response to the question of how well the Trump administration has responded to the allegations.
Garrett asked Paul if Trump had been "served well" by his chief of staff John Kelly, whose statements regarding Porter have been widely condemned and who knew about Porter's record for months.
Paul deflected the question by saying that he doesn't know the "ins and outs" of personnel decisions, which he repeated when Garrett asked if the White House had clearly communicated that domestic violence should not be tolerated.
Garrett pressed further, asking Paul if he could "reconcile" the differing statements coming from the White House, and how he would respond if someone in Kentucky asked Paul to explain the administration's position.
Paul made sure to declare that there is "absolutely no place for domestic violence in our world." But his very next words undermined that purported belief.
"And then beyond that, I will say that there is complicated things, and somebody has to — I mean, if you've ever been to family court with 'he said' and 'she said,' and I'm not saying that I'm denying what these women are saying. I'm just saying that these things are very, very complicated. If you go to family court and you're a family court judge, you talk about a very, very difficult job."
Paul ended his rambling by insisting that he doesn't "want anyone to believe I'm making excuses" for domestic violence.
If Paul doesn't want anyone to think he's "making excuses" for domestic abuse, perhaps he shouldn't reference things like "he said, she said" and fret about how "complicated" it is to determine if giving your wife a black eye is a bad thing for which one should lose their government job.
It's depressingly expected for Trump to be unwilling and unable to fully and unequivocally condemn abuse and violence against women.
But it is disturbing to hear such mealy-mouthed responses from other men, and for them to deem it appropriate to even spend a moment playing some kind of devil's advocate on a subject like wife beating.
It's actually not "complicated" at all — unless you're a Republican in the Trump era.