The North Carolina House Has Passed A Bill Protecting Drivers Who Hit Protesters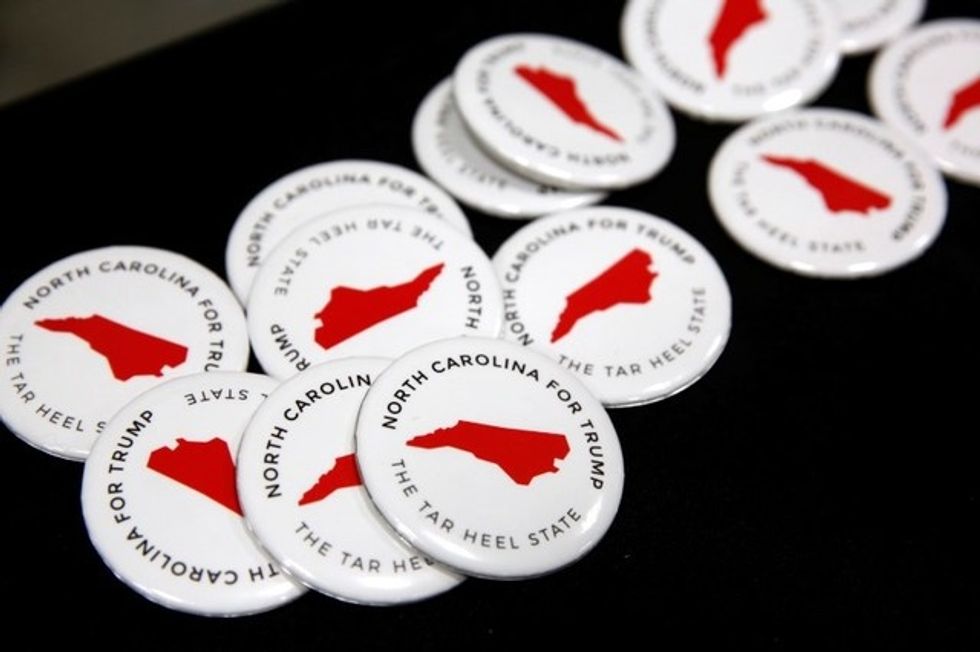 Reprinted with permission from Alternet.

The North Carolina House of Representatives just passed a bill that could protect drivers who hit pedestrians with their vehicles during street demonstrations. State representatives approved legislation April 27 that removes civil liability from drivers if they hit pedestrians who are, "participating in a protest or demonstration." The legislation passed in a 67-48 vote.
North Carolina became an epicenter of Black Lives Matter protests, which erupted in Charlotte after police shootings of unarmed black men.
According to an article in U.S. News by Steven Nelson, Democratic state Rep. Henry Michaux, who opposes the legislation, thinks it is likely to become law through an override vote. He thinks a lawsuit is the only way to prevent the bill from becoming a law.
Michaux told U.S. News he finds the legislation "unconstitutional" and thinks people will interpret it as an "invitation to mow down protesters or weave through parades, and he feels the motivation behind the bill may be racial."
"Who demonstrates more than people of color?" Michaux said to U.S. News. He worries that "It would give some folks the idea," to intentionally run over people "because you've got a group of black folks out here or a group of Latinos out here."
Nelson notes that the concept behind the bill appears to have its roots in a backlash against the Dakota Access Pipeline protests in North Dakota. "The idea of immunizing drivers appears to have originated in North Dakota, where state Rep. Keith Kempenich proposed a similar bill in January after his mother-in-law allegedly was swarmed on a roadway by protesters opposed to construction of the Dakota Access oil pipeline. The measure was rejected in a 41-50 vote in February," Nelson reports.
The bill does include some language protecting pedestrians who have proper permits, and says drivers can still be found liable hitting pedestrians if the drivers' actions are deemed "willful or wanton."
However, that leaves a lot up to interpretation.
As Nelson reports, drivers are protected from liability for running down pedestrians "if they are exercising 'due care.'"
If a driver hits a pedestrian who is "participating in a protest or demonstration and blocking traffic in a public street or highway," as the bill's language states, the driver may not be held responsible if it can be proved that he or she was "exercising due care."
Read a detailed article on the legislation in U.S. News.
April M. Short is a yoga teacher and writer who previously worked as AlterNet's drugs and health editor. She currently works part-time for AlterNet, and freelances for a number of publications nationwide. 
This article was made possible by the readers and supporters of AlterNet.