North Carolina Senate Votes To Override Veto Of Welfare Drug-Testing Bill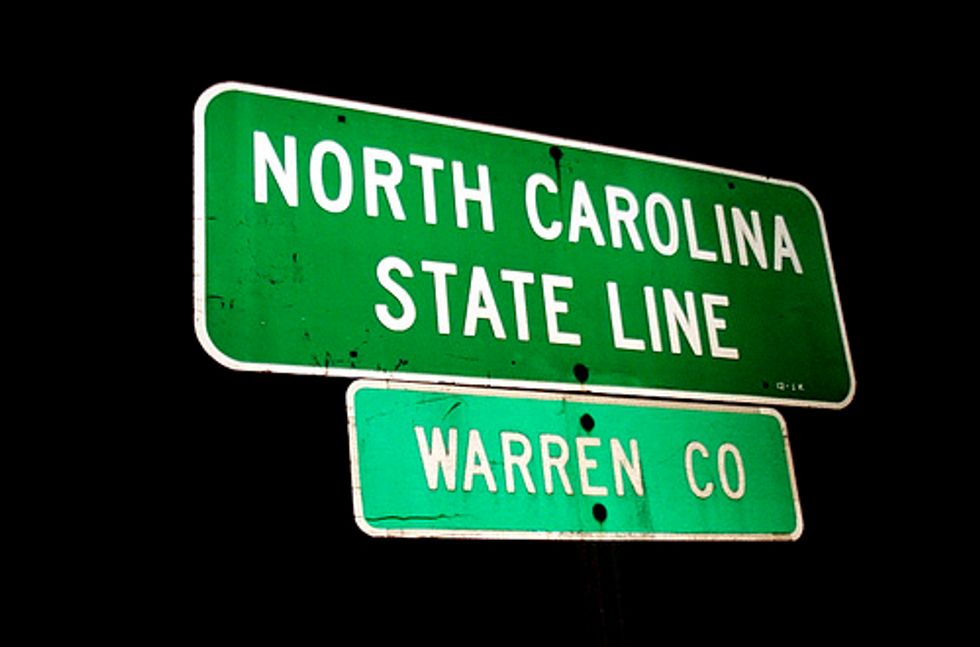 There's a schism in North Carolina's solidly Republican government: The state Senate and House have both voted to override Republican governor Pat McCrory's veto of a bill that requires some welfare recipients to be drug tested.
The North Carolina House of Representatives voted Tuesday to override the vetoes of two bills: the welfare drug-testing bill, and an immigration bill that provides employers a way to sidestep use of the federal E-Verify system to check the legal status of employees. On Wednesday morning, the North Carolina state Senate followed suit, voting to override Governor McCrory's vetoes by a wide margin. Despite an active lobbying effort by McCrory, the vote faced no debate in the Senate and was passed in just six minutes.
H.B. 392, the welfare drug-testing bill (now North Carolina state law), requires the state to test any Work First welfare recipient whom the agency "reasonably suspects" is involved in illegal drug use. In his veto message, Governor McCrory argued the drug-testing requirement would cost too much and be ineffective in curbing substance abuse. He also argued the previous Work First welfare law required substance abuse screening for any Work First welfare applicant. No drug test was required, however.
Rep. Jim Fulghum, the only North Carolina House Republican to vote against the drug bill, described the testing requirement as, "kicking a man while he is down." He added, "I just don't think this is a useful addition to the law."
The North Carolina chapter of the ACLU further rebuked the new law. "It's very disappointing that the legislature put so much effort into passing this cruel and constitutionally suspect bill," their statement reads. "H.B. 392 does nothing to help those who test positive for drug use get treatment, but it does allow the government to conduct costly, unnecessary, and unreasonably intrusive searches of North Carolinians who seek public assistance to care for their families."
Similar welfare drug-testing laws introduced in states like Utah have shown just how ineffective and costly they are. In Utah, the state spent over $25,000 to test 466 welfare applicants; only 12 of the 466 applicants (.0025 percent) tested positive for illegal drugs.
Meanwhile, the new immigration law creates "a loophole that could cost legal North Carolinians jobs," according to McCrory. Under the new law, employers do not have to check the legal status of temporary workers hired for nine months or less against the federal E-Verify system.
While Democratic law makers by and large supported the E-Verify measure, Republicans were divided. "We're going to become a magnet for illegal aliens," said Rep. George Cleveland (R-Onslow). "It's the wrong thing to do. The governor is right."
Despite the intra-party spat over these bills, North Carolina Senate President Pro Tempore Phil Berger (R-Rockingham) says the state party is not divided. He argued that the House and Senate have only disagreed with the governor on three issues: the two veto overrides and a state law prohibiting Islamic law in family court, which the governor did not sign, but let become law.
"I think that's a remarkable achievement for a group of legislators and a sitting governor to have that much consensus on major legislation," Berger said after the vote.
Photo via Flickr Commons