North Koreans Boycott Meeting On Return Of US War Dead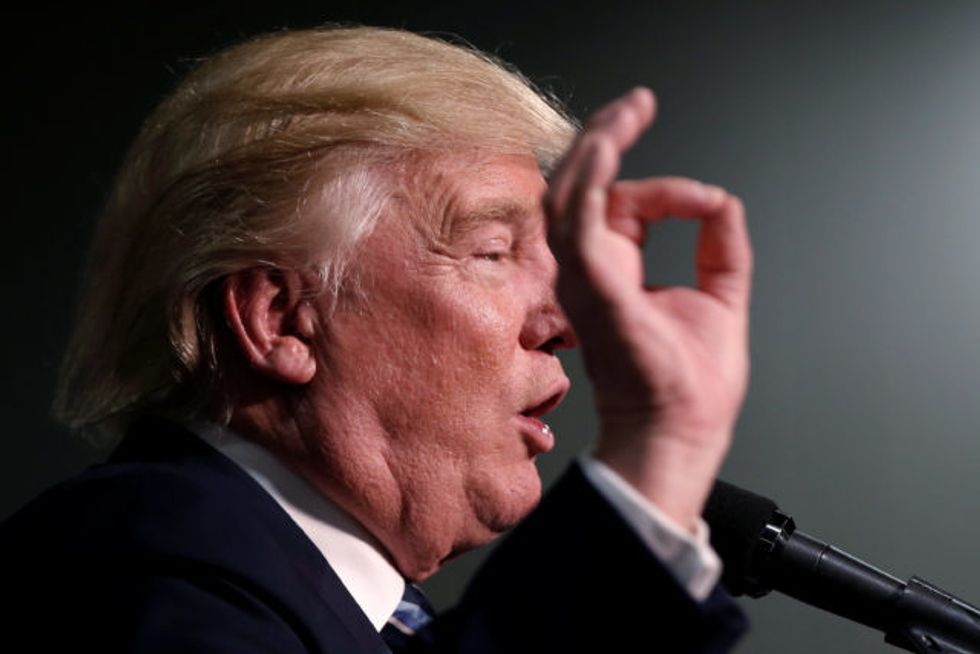 Reprinted with permission from Shareblue.
Since his embarrassing summit with Kim Jong Un, Trump has been going around bragging that North Korea has "already" returned the remains of Korean War casualties.
But North Korea exposed that lie by skipping a meeting meant to begin that process.
According to South Korea's Yonhap news agency, North Korean officials failed to show up for a meeting with American officials on Thursday.
"Representatives of the U.S. and North Korea were expected to have working-level talks at the inter-Korean border truce village of Panmunjom on Thursday to hash out the details of the repatriation, but the discussions did not occur," the agency reported.
Instead, North Korea is reportedly demanding higher-level talks with the United Nations Command Military Armistice Commission.
But since the summit, Trump has repeatedly claimed North Korea has already returned 200 sets of Korean War remains, which is the total number of remains that North Korea is believed to currently possess.
In fact, North Korea has not returned any Korean War remains since the recovery process was halted in 2005.
Even if they had been true, Trump's boasts about Korean War remains were crass and exploitative, reducing these solemn sacrifices to a self-serving political victory. But by lying about them, Trump has given Kim Jong Un additional leverage to use against the United States.
Trump has already made tremendous concessions to Kim Jong Un, halting military exercises while parroting North Korean propaganda that those exercises constituted "provocative war games."
And the summit itself was a propaganda victory for Kim that was humiliatingly illustrated when Trump was photographed saluting a North Korean general during the summit.
Trump is so desperate to hold on to the illusion of success that he has ignored reports that North Korea has stepped up production of nuclear fuel, and naively insists that Kim Jong Un will honor their "handshake."
Now, North Korea is backing away from the one tangible, so-called "victory" Trump could point to from that summit, and there is no telling what else Trump might give up in order to hold on to it.
Published with permission on The American Independent.