Not A Joke: Bush To Publish Book On Economic Growth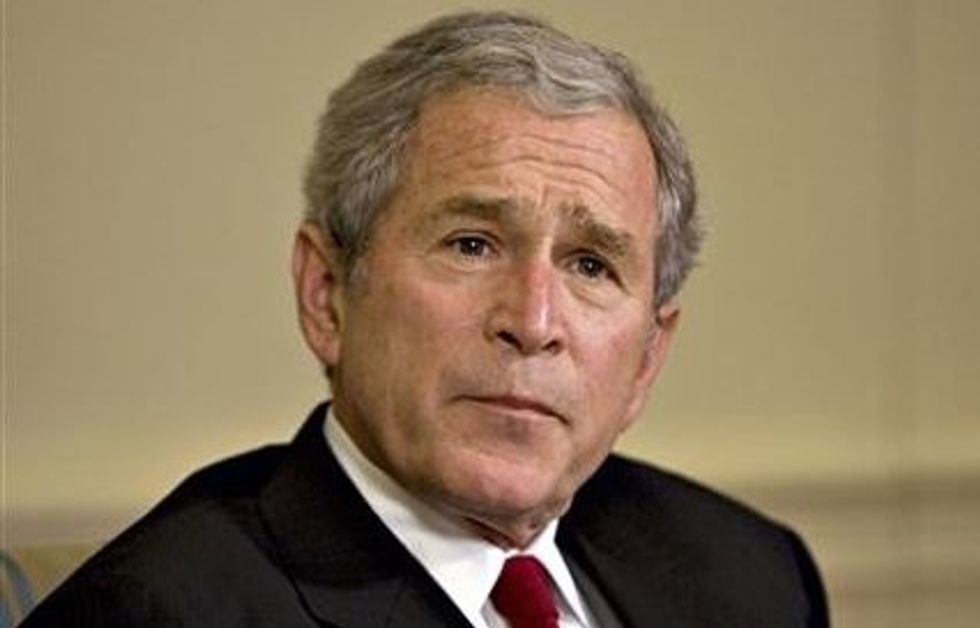 According to The New York Times, former President George W. Bush is preparing to publish a book "outlining strategies for economic growth."
This is roughly equivalent to John Edwards publishing a book on marital fidelity, or Ron Paul publishing a book on racial tolerance. Indeed, Justin Fox — the current editorial director of the Harvard Business Review —  noted in Time three years ago that Bush "stacks up as probably the least-successful President on the economic front since Herbert Hoover."
Think Progress' Pat Garofalo has a good rundown of the many reasons that nobody should be taking Bush's advice on the economy:
That Bush believes the country needs his thoughts on how to create economic growth is laughable. After all, under his watch, "growth in investment, GDP, and employment all posted their worst performance of any post-war expansion," while "overall monthly job growth was the worst of any cycle since at least February 1945, and household income growth was negative for the first cycle since tracking began in 1967." As the Economic Policy Institute found, "between the end of the 2001 recession (2001Q4) and the peak of that expansion (2007Q4), the U.S. economy experienced the worst economic expansion of the post-war era."
The planned book is just the most recent step in Bush's slow political rehabilitation; after staying out of the limelight for the first years of the Obama administration, the 43rd president publicly defended his much derided tax cuts last month, and endorsed Mitt Romney on Tuesday.
Instead of spending money on Bush's book, anyone curious about his economic strategies could just read Mitt Romney's economic plan; as former President Bill Clinton put it, it is essentially Bush's plan "on steroids."
Or you could go ahead and spend $24.95 on Bush's book…just don't expect that money to trickle back down to you.