Not Moving To Ireland — Because America Will Be Just Fine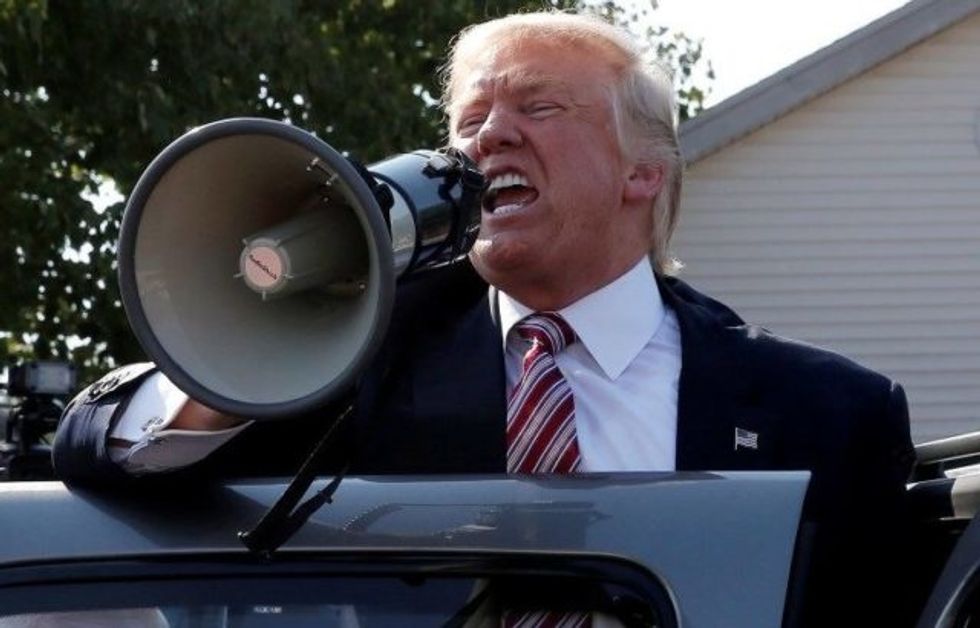 Two weeks ago, a woman from New Jersey approached me in The Spaniard, a pub and restaurant in Kinsale, Ireland.
"You look Irish," she said "but you sound American."
"That's easily explained," I answered.
All eight of my great grandparents emigrated from Cork and Kerry to the United States during the late 19th century. Over there, I'm an ethnic stereotype: a burly fellow with thick white hair wearing a collarless blue shirt from a local shop. Everybody looks like my cousin.
Frankly, we'd decided to spend time in Kinsale, a fishing port and resort town on Ireland's southern coast, to try it on for size. When we'd visited there ten years ago, I'd felt very much at home. If push came to shove, how might it feel to live there?
Pretty good, I think. The Irish remain talkative and warm, eager to hear your story and tell theirs. (Even the pub's name—memorializing the Spanish army's 1601 occupation of Kinsale in a futile effort to support Celtic independence from England—goes a long way to explaining my dark eyes and sun tan.)
OK, so it rains more days than not. It's also never hot and rarely cold. Sure I'd be halfway lost without the Boston Red Sox and the Arkansas Razorbacks, but only halfway. A man could certainly do worse than hiking Kinsale's harbor trail out to Charles Fort of an afternoon, stopping en route to have Sinead or Fiona serve him a Guinness and a bowl of their ambrosial fish chowder.
Alternatively, a man could wake up to find himself in a country governed by an irascible, egomaniacal bully—a thin-skinned pathological liar and cheat. A race-baiter and serial womanizer who boasts about seducing his friends' wives, and has even phoned newspapers pretending to be a press agent crowing about all the nookie Donald J. Trump gets.
Donald Trump is the world's oldest middle school punk, incapable of governing his own big mouth, much less the world's indispensable democracy. One minute he brags that paying no income taxes "makes me smart." The next he brazenly denies saying it, although 80 million viewers heard him.
I not only wouldn't buy a used car from the guy, I wouldn't trust him to walk my dogs. I wouldn't let him in my front door, nor leave him alone with a 13 year-old girl. Would you if the child were your daughter? No, you wouldn't.
I trust I have made myself clear.
Anyway, the good news is that emigration to Ireland won't be necessary. A Trump presidency is almost certainly never going to happen. When we left the country three weeks ago, some Democrats were beginning to panic over The Donald's seeming climb in the polls. Even somebody as skeptical as I am of the TV networks' ratings-driven need to promote the presidential contest as a nip-and-tuck struggle couldn't help but be mildly alarmed.
But only mildly. For all the hugger-mugger, as Kevin Drum keeps calmly pointing out, Trump's aggregate poll numbers have never topped 43 per cent nationally. He trails convincingly in almost every must-win "swing" state except Ohio.
And then came the first presidential debate. Say anything you like about Hillary Clinton. The mismatch between the former Secretary of State's intelligence, self-discipline and command of the issues and Trump's bluster couldn't have been more dramatic. If it had been a prize fight, Trump would have taken several standing eight-counts. Faced with an opponent he couldn't rattle, the GOP nominee appeared helpless: an angry, befuddled old man.
Next came what NBC News' Benjy Sarlin and Alex Seitz-Wald described as "the Worst Week in Presidential Campaign History." Try to imagine the next President of the United States getting baited into a 3 AM Twitter war with a former Miss Universe over her weight problems. Urging his twelve million followers to check out her seemingly non-existent sex tape.
Interestingly, Buzzfeed turned up a softcore Playboy video featuring tuxedoed Manhattan man-about-town Donald J. Trump, introducing naked identical twins who demonstrate the same kinds of Sapphic entanglements later exhibited by, yes, Melania Trump in a photo shoot you may also have seen.
Who could possibly make this stuff up?
Then, confronted with a New York Times blockbuster documenting that he evidently paid no income taxes for 20 years, Trump reacted with a bizarre attack on Hillary Clinton, mimicking her pneumonia-induced stumbling. "I don't even think she's loyal to Bill, you wanna know the truth," he told a Pennsylvania audience. And really folks, really, why should she be, right? Why should she be?"
"In other words," Amanda Marcotte aptly noted, "he hit the Big Six of misogynist slurs: Ugly, slutty, crazy, disloyal, deceitful, and weak."
The Trump campaign now promises to hit Hillary hard on the critical Gennifer Flowers/Monica Lewinsky "issue." That'll definitely bring back wavering Republican women, won't it?
Don't kid yourselves: It's all over but the counting.