NRA Exploits Rape Victimhood To Defend Reckless Gun Owners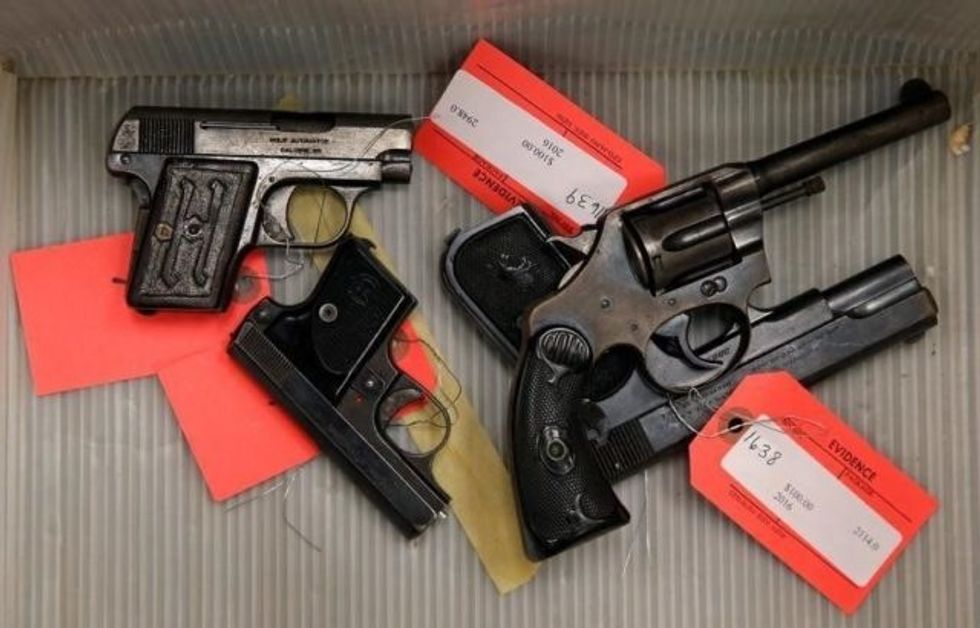 Reprinted with permission from AlterNet.
Yesterday, a National Rifle Association spokesperson appeared on NRATV—the NRA network—to defend NRA positions with an NRATV host. Yet somehow, the messaging still managed to go off-the-rails.
Host Grant Stinchfield cited a Center for American Progress study about gun theft and legislation the CAP supports to address the issue.
Stinchfield butchered the organization's name while reminding the audience that it is a "left-wing" group. He claimed the organization wants to penalize irresponsible gun owners for improper storage, but has no interest in "going after the criminals" (a blatant falsehood).
Not to be outdone by Stinchfield, NRA spokesperson Dana Loesch responded, "That's like shaming a rape survivor. It's the exact same logic."
She complained that irresponsible gun owners would be "further victimized" and suggested, without evidence, that CAP doesn't support tougher laws against criminals who steal guns.
Instead of insulting survivors of sexual assult, Loesh should check out the CAP Framework for Action, which explicity outlines a proposal for tougher legal action on gun crimes.
Watch the entire video below, courtesy of Media Matters for America.