NRA Members Need To Step Up On Ending Gun Violence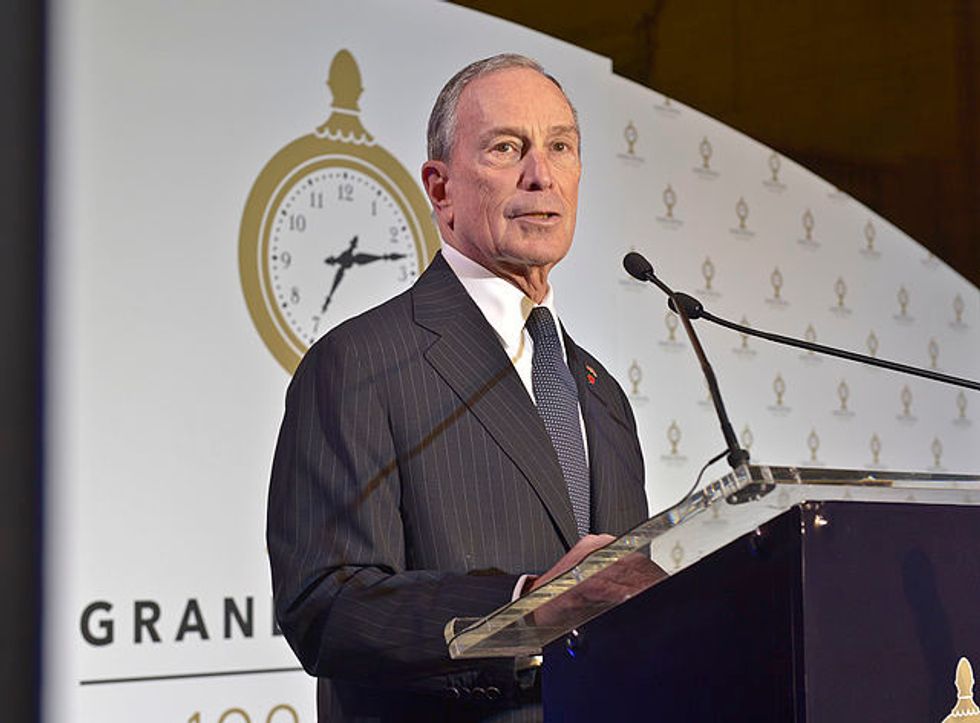 Please, Mr. Bloomberg… leave the checkbook open, but step away from the podium.
Your efforts to curb gun violence and improve firearms safety are notable. The National Rifle Association thanks you.
For years, former New York City mayor Michael Bloomberg has been the best membership recruitment tool the NRA could hope for: a walking, talking, Big Gulp-banning embodiment of government overreach. And look what he's done now… given the NRA yet another gift on the eve of their national convention.
In Bloomberg's mind, his new national organization, Everytown for Gun Safety, is is a much-needed counter to the NRA: a grassroots effort that will encourage pro-gun-control voters to step up to the polls, press for expanding background checks at the state and national levels, and make sure states keep guns away from the dangerously mentally ill and domestic-violence offenders.
Everytown for Gun Safety seeks to accomplish virtually everything the NRA has opposed in recent years. Its agenda is filled with action that needs to happen to ensure more Americans don't die by gunfire, whether accidental, suicidal or homicidal. And Bloomberg, a billionaire, is bankrolling it with $50 million.
That's not the problem. What is worrisome is that Bloomberg plans on chairing the new group. At this point, he seems determined be its most out-front face.
Great. He might as well have just handed the NRA talking points for its Indianapolis convention, which begins April 25.
The sad fact about the gun debate in America is that the voices on the extremes are the loudest, and they drown out those in the middle. Yes, there is a middle ground. Bloomberg just rarely conveys it.
In an interview with The New York Times to announce Everytown, he praised himself for his good deeds: "If there is a God, when I get to heaven I'm not stopping to be interviewed. I am heading straight in. I have earned my place in heaven. It's not even close."
This declaration was made with a smile, but the joke reveals one of Bloomberg's qualities, his arrogance, which has a way of putting off even those of us who agree that secondhand cigarette smoke is dangerous, trans fats are unhealthy and large sugary soft drinks are a dietary scourge. And, oh yes, guns need to be better controlled.
But it wasn't the common-sense messaging that took the lead following the introduction of Everytown for Gun Safety. No, it was Bloomberg.
TheWashington Times didn't waste an opportunity to twit the great potentate on his pompous gates-of-heaven-quote. Its editorial was headlined "Sainthood for gun-grabbing ex-Mayor Bloomberg." The piece painted Bloomberg as a money-wasting loser, making great sport of the pro-gun-control candidates he has backed who have lost elections.
In truth, NRA-bankrolled candidates have also seen their share of defeat in recent elections. But that's the sort of fact-check that both sides conveniently leave out. It's in the middle ground where reason lies, where the really effective mobilizing needs to occur.
Want to move gun control efforts in this country? Energize the former or current NRA members who believe the organization no longer represents their interests.
They're out there. The hunters, marksmen and concealed-carry license holders who readily acknowledge that violent crime is down and that there is little use for a hunter to have a military-grade weapon. Peruse hunter listservs and listen to people talk about fearing the hyped-up shooters who carry magazines to track small game like quail. Listen to families who have lost members to suicides — deaths that could have been prevented had a gun been locked away from a depressed person.
Vilifying the NRA can actually be counterproductive. It merely puffs up the organization's most alarmist elements.
What really needs to happen is a change of thinking within the NRA membership: a rising up from within the ranks of the calm and reasonable gun owners. The stage is wide open for an effective spokesperson. Maybe a celebrity with a passion for hunting and a deep conviction that stopping many of the 31,000 American deaths to gunfire each year is not only doable, it's an American obligation.
For all the good he has accomplished, Bloomberg just isn't the man for that cause.
(Mary Sanchez is an opinion-page columnist for The Kansas City Star. Readers may write to her at: Kansas City Star, 1729 Grand Blvd., Kansas City, MO. 64108-1413, or via email at msanchez@kcstar.com.)
Photo via Wikimedia Commons