NSA Chief's Retirement Plans Not Related To Leaks
@AFP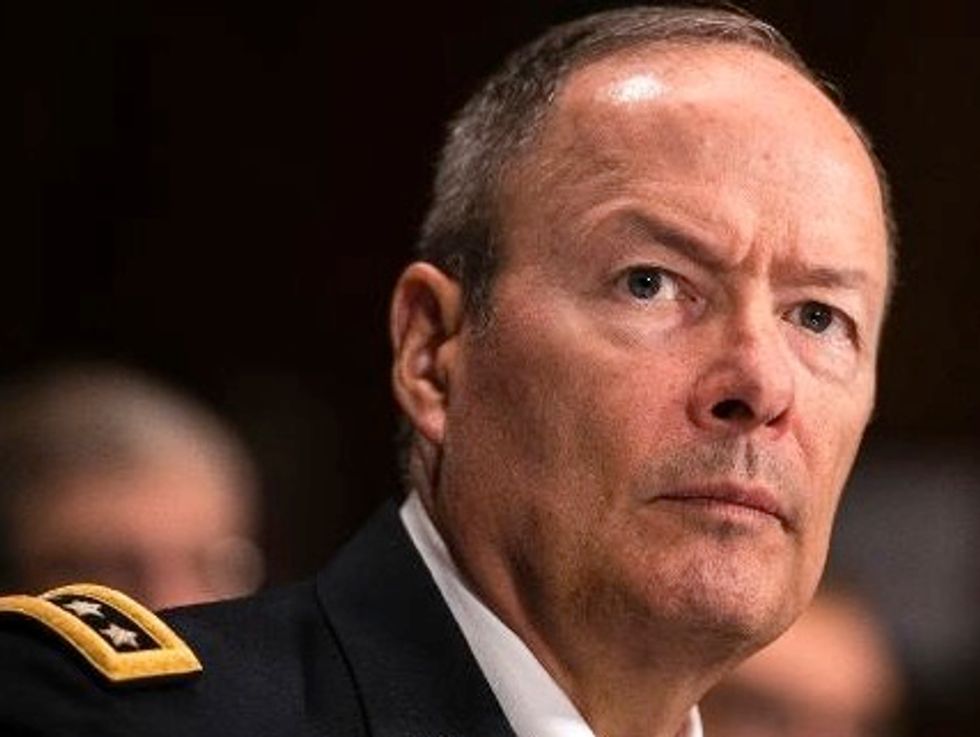 Washington (AFP) – The director of America's eavesdropping National Security Agency plans to retire next year but his departure is not connected to leaks from former intelligence contractor Edward Snowden, officials said Thursday.
A search is under way for a successor to General Keith Alexander, as well as his deputy, John Inglis, who is likely to step down later this year, two U.S. officials, who spoke on condition of anonymity, told AFP.
Alexander has presided over an expansion of the powerful spy agency over the past eight years while facing intense criticism in the wake of Snowden's disclosures, which exposed the agency's electronic spying efforts.
The leadership changes, although long planned, could allow President Barack Obama to reshape the NSA as Congress and critics push for more restrictions on the agency's broad spying powers.
Alexander had publicly stated his intention several months ago to retire in the spring of 2014, when his current extended term is due to end, said NSA spokesperson Vanee Vines.
"This has nothing to do with media leaks, the decision for his retirement was made prior," Vines said.
When he was reappointed to the job in March, Alexander had an agreement with the defense secretary and the military's top officer, General Martin Dempsey, to stay "one more year" to March 2014, Vines said.
Alexander has been in the job since 2005, and was "extended" three times since, while also being named as head of the military's new Cyber Command, which oversees digital warfare.
"The process for selecting his successor is ongoing, " Vines said.
U.S. officials also confirmed that Inglis would be leaving his post, probably by the end of the year.
A naval officer, Vice Admiral Michael Rogers, is considered a possible successor to Alexander, officials said.
Rogers is the current head of the US 10th fleet, the Navy's element of Cyber Command, and has worked as head of intelligence for the Joint Chiefs of Staff and Pacific Command.
White House spokesman Jay Carney said Alexander several weeks ago "affirmed to the president that he intends to depart his posts in the spring of 2014."
Alexander "has served an extraordinary tenure and capably led these agencies through critical periods of growth and transition," Carney said.
Alexander, 61, is the longest serving chief of the NSA since the agency was created in 1952. Most directors have tended to serve two to four-year terms. His predecessor, Michael Hayden, held the post for six years.
In recent months, Alexander has faced difficult hearings before lawmakers, with some arguing that the NSA overstepped its authority and jeopardized privacy rights with its large-scale surveillance.
Snowden, who worked as a contractor for the NSA, has leaked documents showing the agency's far-reaching spying efforts, including collecting Americans' phone records and monitoring Internet traffic to track terror suspects or other threats.
Wanted by U.S. authorities on charges of espionage, Snowden has secured asylum in Russia.
AFP Photo/Brendan Smialowski