In 'Nuestro Texas,' A Call For Human Rights In Reproductive Health Care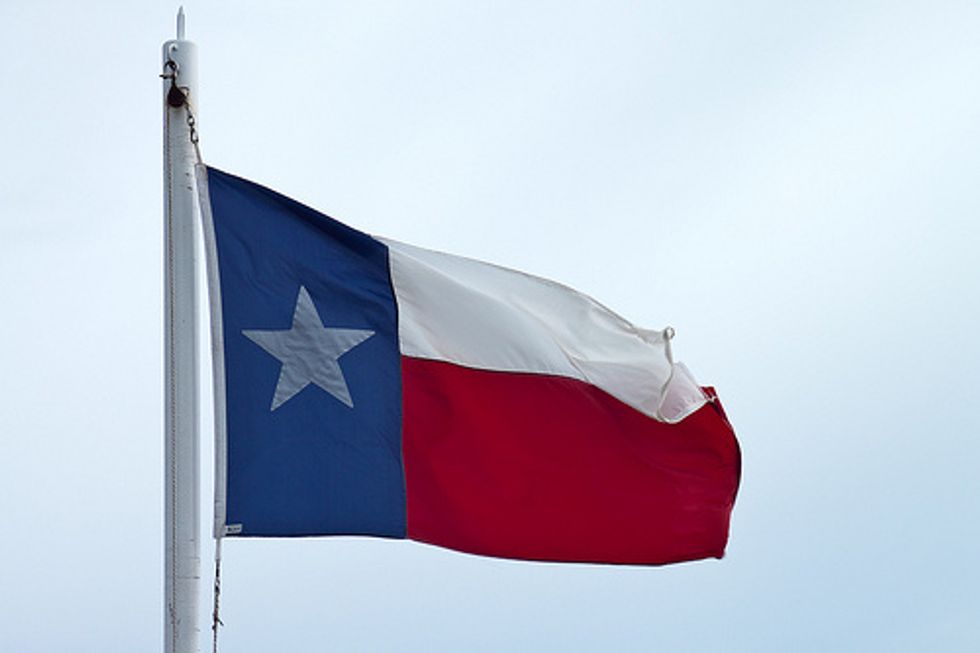 A new report on access to reproductive health care in the Rio Grande Valley highlights the human rights violations happening right in the U.S.
During the past three years, more than 150,000 women in Texas have lost access to reproductive health services, thanks to a relentless barrage of laws and policies that have shuttered 76 family planning clinics across the state. A disproportionate number of those women live in the Rio Grande Valley, a region with extreme health disparities and some of the nation's highest levels of poverty and unemployment.
A recent report – Nuestra Voz, Nuestra Salud, Nuestro Texas – co-authored by the Center for Reproductive Rights (CRR) and the National Latina Institute for Reproductive Health (NLIRH) illustrates the dire impact that three years of draconian policies have had on women in the valley. During a briefing at the Roosevelt Institute last week, Katrina Anderson, Human Rights Counsel at CRR, and Jessica González-Rojas and Diana Lugo-Martinez, NLIRH's Executive Director and Senior Director of Community Engagement, shared the report's findings and conveyed the stories and experiences of the more than 180 local women they have interviewed.
Nuestro Texas stands out because it illustrates the deeply personal impact of the state's restrictions and regulations, but it is also unique because it frames Texas women's rights as fundamental human rights issues, using international standards – a framing infrequently used when addressing women's health in the United States.
Communities across Texas are feeling the acute pain of the rapid destruction of a once-robust public health infrastructure, and the most harm has been done along the state's Southeast border with Mexico. Nine of the Valley's 32 health clinics have closed, and those remaining open have curtailed hours, reduced staff, increased fees, and eliminated some services. Before the cuts, public clinics in the valley served nearly 20,000 patients. Today they serve just over 5,000.
Nuestro Texas tells the stories of women who now seek care in Mexico, or purchase black-market medications, or forgo family planning and medical care altogether because the barriers of cost, travel, and immigration status are simply too great. Women live with the anxiety of undiagnosed and untreated breast lumps, cervical pain, sexually transmitted diseases, and a host of other adverse health issues.
Beyond declining access to family planning and a full range of women's health care services, abortion services have all but disappeared in the Valley thanks to the sweeping anti-choice legislation passed last year by the state legislature in Texas. As a result, reports of incidents of self-abortion are becoming commonplace, because without other options women will take the termination of unplanned pregnancies into their own hands, as they did for decades before abortion was legalized in 1973. Even before the 2011 budget cuts and recent abortion restrictions, the estimated rate of self-induced abortion in Texas was more than twice that of the nation overall, and the rate along the border was more than five times greater than the national rate. Recent articles by Andrea Grimes (RH Reality Check) and by Lindsay Bayerstein (The New Republic) illustrate the dire consequences of regulating reproductive health care into obscurity.
Despite the profound stresses women in the valley now endure, at the Roosevelt Institute briefing González-Rojas maintained that they are not simply "victims of systemic barriers." They are using their voices to advocate for the health and rights of women and families. Outreach workers help navigate immigration and transportation barriers so that women can access needed care in Mexico, if necessary. They host community meetings where women can share their frustrations, fears, and experiences. They teach self-breast exams and educate about the warning signs of sexually transmitted diseases, even though there are few clinics to see women who may need care.
González-Rojas explained that framing women's rights as human rights has positioned reproductive health as a family and community issue, one that requires multiple voices and solutions to address. Focusing on human rights has empowered women in the valley to organize and mobilize for policy change. They teach communities about immigration, health, and economic policies and encourage them to fight back by protesting, petitioning lawmakers, and – when possible – by voting. Lugo-Martinez said Valley residents have become engaged and excited about human rights and are routinely sharing copies of the landmark 1948 Universal Declaration of Human Rights at community meetings.
"Women in the Valley will not rest until they can get care when and where they need it," González-Rojas said. Nor should we remain complacent, for it would be wrong to assume that what is happening in Texas will stay there. "Texas is the epicenter of bad reproductive health policy, but it is also the incubator of those policies. What happens in Texas really matters," said Anderson.
States across the nation are now following Texas's lead in significantly restricting women's access to reproductive health care. Nuestro Texas demonstrates the urgency of accelerating legal and policy trends across the country, as conservative legislators pursue an unrelenting anti-choice, anti-women's-health agenda.
Andrea Flynn is a Fellow at the Roosevelt Institute. She researches and writes about access to reproductive health care in the United States. You can follow her on Twitter @dreaflynn.
Cross-posted from the Roosevelt Institute's Next New Deal blog.
The Roosevelt Institute is a non-profit organization devoted to carrying forward the legacy and values of Franklin and Eleanor Roosevelt.
Photo: Bill & Heather Jones via Flickr