Number Of Refugees Fleeing Syria War Tops 3 Million, U.N. Says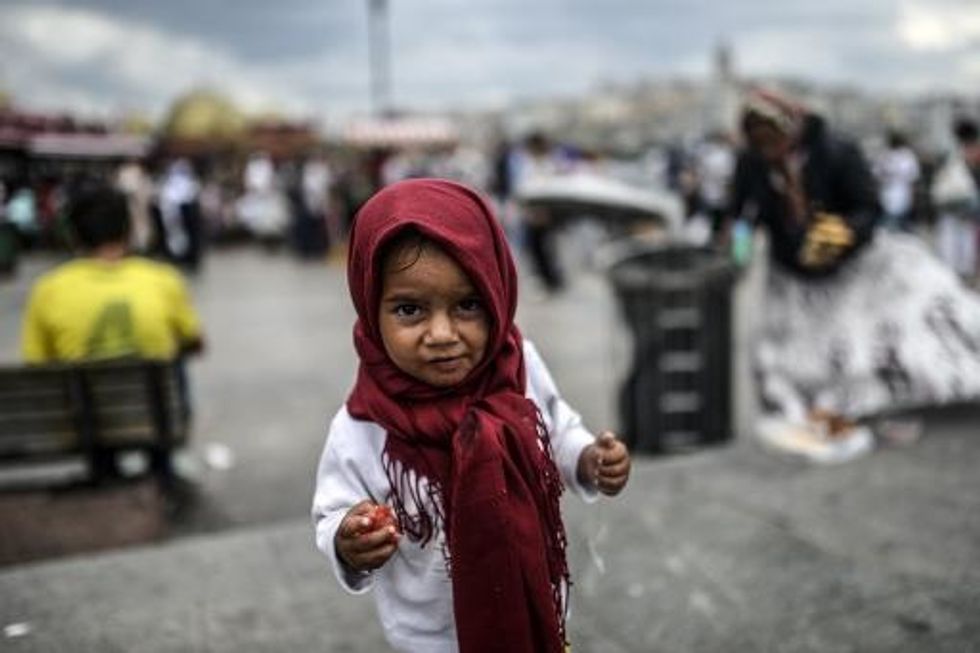 By Shashank Bengali, Los Angeles Times
The number of refugees fleeing the war in Syria has surpassed 3 million, the United Nations reported Friday, an increase of 1 million over the last year.
The grim milestone means that one in every eight Syrians has fled across the border, with an additional 6.5 million displaced from their homes inside the country in what the U.N. refugee agency described as increasingly desperate conditions.
"These include cities where populations are surrounded, people are going hungry, and civilians are being indiscriminately killed," the agency said.
Yet conditions are scarcely better for Syrians who escape. The U.N. found that refugees who have taken shelter in Lebanon, Turkey, and Jordan are struggling to find jobs, affordable food, and adequate housing as the 3-year-old crisis takes a toll on neighboring economies.
A recent U.N. survey found that four in five Syrian refugees living in cities are struggling to make a living.
A recent surge in violence has forced out many civilians, particularly those living in the northern areas of Aleppo and Raqqa, where the extremist group known as the Islamic State controls swaths of territory as part of its self-styled caliphate stretching across Syria and Iraq.
A U.N. commission investigating war crimes in Syria reported this week that the militant group was carrying out amputations, lashings, and executions in public squares in areas under its control. Last week, the group claimed responsibility for killing American journalist James Foley.
Refugees arriving in eastern Jordan report an increasingly arduous journey, with many saying they encountered armed checkpoints along the way and had to pay smugglers upward of $100 per person to shepherd them across the border, the U.N. said.
The U.N. high commissioner for refugees, Antonio Guterres, said the Syrian crisis "has become the biggest humanitarian emergency of our era, yet the world is failing to meet the needs of refugees and the countries hosting them."
Donor nations have contributed more than $4.1 billion since 2012, but the agency says that an additional $2 billion is needed by the end of the year as the refugee population swells and temperatures fall in winter.
AFP Photo/Bulent Kilic
Interested in world news? Sign up for our daily email newsletter!