NY Times First Black Editor Is Popular Newsroom Leader
@AFP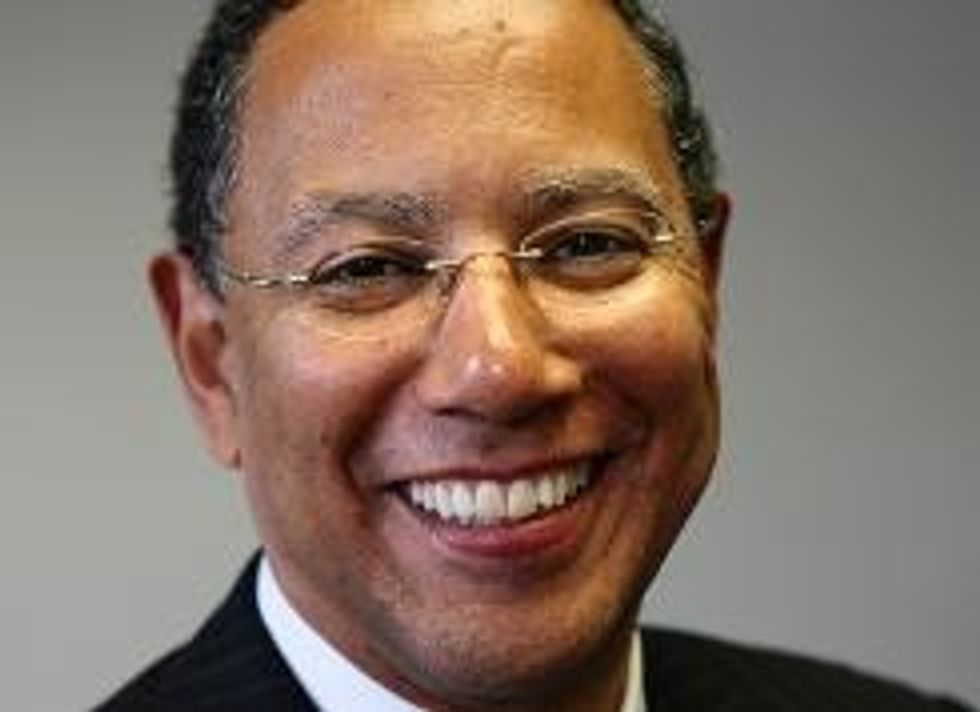 Washington (AFP) – Hard-charging editor Dean Baquet was once sacked for standing by his reporters. He bounced back and is now the first African American to hold the most prestigious title in U.S. journalism, executive editor of the New York Times.
On Wednesday, the august U.S. daily abruptly fired its first female executive editor, Jill Abramson, replacing her with Baquet in a surprise move that sent shockwaves through the newsroom and revived allegations that she was a victim of sexism.
But while Abramson's sudden departure was a blow to gender balance in the upper echelons of the paper, her 57-year-old replacement — a black journalist from a modest background in New Orleans — is a trailblazer of another type.
Baquet is a popular figure in the newsroom, despite or perhaps in part because of his fiery reputation — he reportedly once punched a hole in the wall of the Times' Washington bureau when a story did not make the front page.
He won a Pulitzer Prize for reporting at the Chicago Tribune and was fired as editor of the Los Angeles Times for refusing to slash reporting jobs.
"It's humbling to be asked to lead the only newsroom in the country that's actually a lot better than it was a generation ago," Baquet told several hundred staff members at the New York newsroom.
"The trick of running The New York Times is that you have to keep in mind that it is a very powerful print newspaper with a very appreciative audience," he said in an interview with a Times reporter.
"You have to protect that while you go out there and get more readers through other means."
Baquet grew up in New Orleans, where his family operated a Creole restaurant, and studied at Columbia University. He worked at the Times-Picayune of New Orleans and Chicago Tribune, then became a reporter at The New York Times.
He joined the Los Angeles Times in 2000 and served at top editorial positions before his 2006 dismissal.
The appointment at the "gray lady" nonetheless carries significance for an industry which in many respects has failed to live up to its goals of increasing diversity.
"I think a lot of people in the news industry would tell you that despite signficant attempts to diversity the newsroom, they have fallen short of their goals," said Mark Jurkowitz, associate director at the Pew Research Center's Journalism Project.
"The ascension of Dean Baquet has significance and is important to note," Jurkowitz told AFP.
A recent Indiana University survey found the number of minority journalists in the United States had dropped to 8.5 percent in 2013 from 9.5 percent in 2002, while the overall minority percentage of the population had risen to 36.6 percent.
Baquet takes charge of a newsroom of roughly 1,200 staff, arguably the most important in America, but which faces the pressures of an industry struggling with a transition to digital news.
Jurkowitz said the Times' digital subscription and paywall strategy "seems to stand out as a beacon of success" but that the newspaper "has to speed up its digital metabolism."
While Baquet has not been known for his digital efforts, Jurkowitz said the strategy for the newspaper remains clear.
"There was a big deal made of the fact that Dean hadn't tweeted," Jurkowitz said. "But everybody understands that the intellectual energy is digital. I think he understands that.
"And he has other skill sets. Part of his appeal is his popularity in the newsroom and his ability to deal with people."
Baquet also will need to confront a newsroom stunned by the axing of its first female leader under circumstances described as murky or mysterious.
According to reports in The Times and elsewhere, the catalyst for the change may have been a decision by Abramson to make a job offer to a senior editor from The Guardian, Janine Gibson, to be Baquet's co-managing editor without consulting him.
Other reports said Abramson complained that she was being paid less than that of her male predecessor, but the Times disputed that account.
Kelly McBride, a faculty member at the Poynter Institute for Media studies, said in a blog post that the newspaper "owes its audience an explanation."
"The details will certainly creep out… it doesn't make sense for the Times to sit back and concede the story to its competitors," McBride said. "But even if the details weren't likely to leak out, hypocrisy can taint a newsroom's brand.
Ken Doctor, a media analyst with the research firm Outsell. said Abramson should get credit for guiding the daily through a difficult period.
"Though her management skills were long-described as abrasive, she managed to partner sufficiently with the tech, ad and marketing people to make Times the leader in this wave of reader digital payment," Doctor told AFP.
"In the last year, particularly, such new initiatives as The Upshot and NYT Now showed an awareness showed an awareness that the pace of editorial change had to accelerate."
©afp.com / Doug Mills