NY Times Publisher Blasts Trump Tweets About Their Meeting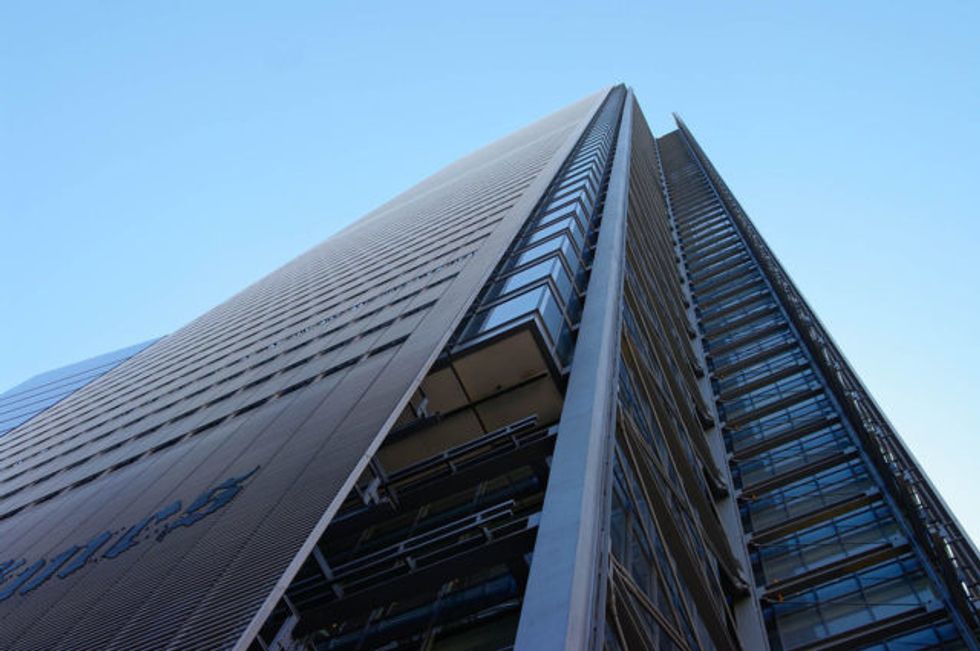 Reprinted with permission from Shareblue.
Trump tried to spin a private meeting with New York Times publisher Arthur G. Sulzberger to his own benefit — but Sulzberger set the record straight in a matter of hours.
Trump tweeted on Sunday morning about meeting Sulzberger at the White House earlier this month, claiming that they had spent "much time" discussing the problem of "Fake News" in American media.
"Spent much time talking [with Sulzberger] about the vast amounts of Fake News being put out by the media & how that Fake News has morphed into phrase, 'Enemy of the People,'" Trump tweeted. "Sad!"
But it didn't take long for Sulzberger to push back on Trump's implication that the conversation about "Fake News" was somehow mutual.
"I told the president directly that I thought that his language was not just divisive but increasingly dangerous," Sulzberger wrote in a statement Sunday morning.
He revealed that the reason he agreed to meet with Trump in the first place was to "raise concerns about the president's deeply troubling anti-press rhetoric," and said that Trump's "inflammatory language is contributing to a rise in threats against journalists and will lead to violence."
As the New York Times reported, Sulzberger was accompanied to the July 20 meeting with Trump by Times editor James Bennet, and Sulzberger's statement was based on detailed notes that he and Bennet had taken.
Trump's toxic rhetoric on journalism hasn't just "morphed" by magic, as his tweet suggested.
Trump himself dubbed the press the "enemy of the people" — a phrase that echoes Soviet dictator Joseph Stalin's murderous purges of his enemies — just weeks after he was inaugurated.
Since then, Trump has continued to use both that phrase and "fake news" to smear journalists.
Trump's attacks on the press have spurred condemnation by organizations dedicated to international press freedom.
It's good that Sulzberger called Trump out for his lies and his dangerous rhetoric.
But it's also worth wondering why Sulzberger would agree to meet with Trump in the first place, given that Trump is a serial liar who shows nothing but contempt for responsible journalism.
Over and over in the Trump era, Sulzberger's paper has made the mistake of bending over backwards to address bad-faith, disingenuous arguments by conservatives that the Times and other mainstream media outlets have a liberal bias against Trump.
These mistakes have hurt public discourse, and may have even helped Trump get elected.
The Times obsessively covered the bogus Hillary Clinton email story during the 2016 campaign, and published a report just weeks before the election that helped to cover up the investigation on Trump and Russia.
After the paper's public editor, Liz Spayd, called the Times out for its failure to aggressively cover the Russia story, her position was eliminated.
Since Trump's inauguration, the Times has run story after story attempting to normalize and analyze Trump supporters, including white supremacists.
The Times op-ed page features "conservative" opinion columnists who views don't actually represent most American conservatives, and whose work tends to obscure the ugly realities about modern pro-Trump conservatism.
And while the paper regularly scores valuable scoops about the Trump administration, it has also been heavily criticized for putting out puff pieces that bolster the White House's image.
Perhaps now that Trump has betrayed Sulzberger in private, the New York Times will do less to normalize Trump in public.
Published with permission of The American Independent.