NYPD Officers To Begin Wearing Body Cameras As Part Of Settlement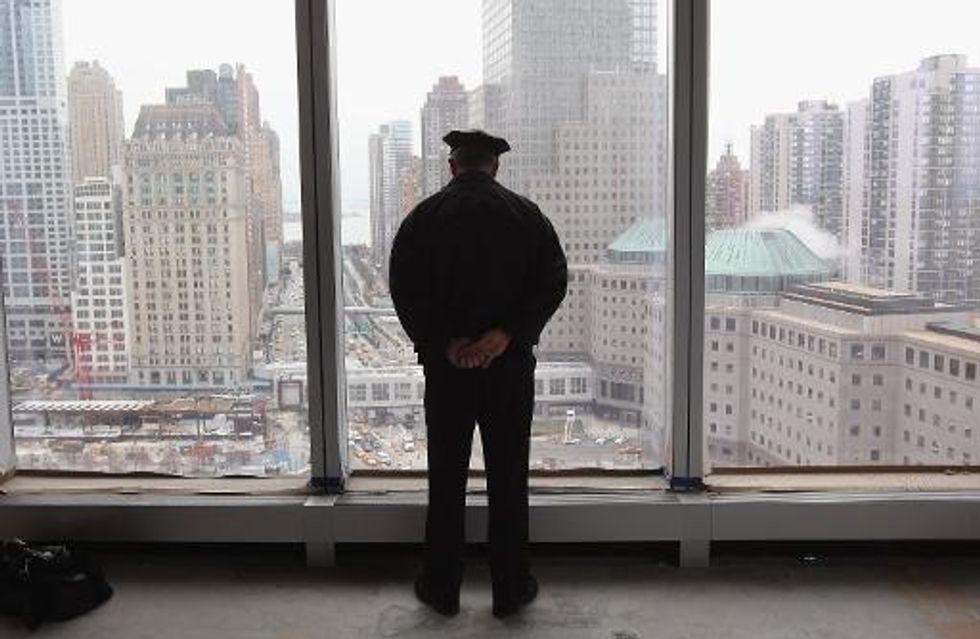 By James Queally, Los Angeles Times
Sixty New York City police officers will wear body cameras as part of a pilot program in the wake of a federal lawsuit challenging the department's controversial stop-and-frisk tactics and the recent death of Eric Garner during an arrest, city officials said.
Police Commissioner William Bratton announced the program Thursday, saying officers in at least one precinct in each of New York City's five boroughs will begin wearing the surveillance devices.
Implementing the program was part of a settlement reached last year after a federal judge put a stop to the New York Police Department's controversial stop-and-frisk tactics, which many said unfairly targeted black men while doing little to reduce crime.
"The NYPD is committed to embracing new and emerging technology in order to continue to keep New York City safe," Bratton said. "Having patrol officers wear body cameras during this pilot demonstrates our commitment to transparency while it will also allow us to review its effectiveness with the intention of expanding the program."
The department will use two camera models: the Axon Flex developed by stun-gun magnate TASER, and the LE3 made by Vievu. Bratton said the department chose the models after meetings with police officials in Los Angeles, Las Vegas, and Oakland, California.
Bratton said officers will begin wearing the devices in the fall.
"This pilot program will provide transparency, accountability, and protection for both the police officers and those they serve, while reducing financial losses for the city," Mayor Bill de Blasio said in a statement. "New York City will do everything it takes to stay the safest big city in the nation. This means testing new methods and staying ahead of the curve on emerging technologies like body cameras."
Six command areas, those with the highest number of stop-and-frisk encounters in 2012, were chosen for the pilot program.
Those commands include the 120th precinct on Staten Island, which patrols the neighborhood where Garner died on July 17 after he was placed in a chokehold by officers trying to arrest him in the sale of untaxed cigarettes.
Garner's death, which led to a citywide backlash and fiery criticism of the department's tactics, was later ruled a homicide. Two police officers remain under an internal investigation, and the Richmond County district attorney has convened a grand jury to weigh criminal charges in the matter.
In the aftermath of Garner's death, Bratton sent a contingent of city officers to Los Angeles for additional training.
The Los Angeles Police Department launched a similar body camera pilot program earlier this year, with 30 officers who patrol the city's downtown area. The department expects to buy 600 of the devices for more widespread use.
Cmdr. Andy Smith, chief spokesman for the LAPD, said NYPD officials reviewed both camera models currently being field tested by LAPD officers during their meetings in Los Angeles.
Patrick Lynch, president of New York City's largest police union, seemed to cautiously embrace the program in a statement issued late Thursday.
"A body camera pilot program is part of our challenge to Judge (Shira) Scheindlin's decision on stop, question, and frisk," he said. "Police officers have nothing to hide, but there are many unanswered questions as to how this will work practically. We await the answers."
A series of recent questionable deaths after clashes between police officers and suspects have raised the national discussion on police accountability measures. Police in Ferguson, Missouri, began wearing body cameras in recent days, a little over a month after the shooting of Michael Brown, an unarmed young black man, sparked weeks of unrest in the St. Louis suburb.
Earlier Thursday, U.S. Attorney General Eric Holder announced a federal civil rights investigation into the Ferguson Police Department's practices.
AFP Photo/John Moore
Interested in national news? Sign up for our daily email newsletter!