Right-Wing 'Pastor' Wants To Hang Obama Over Covid-19
@CynicalBrandon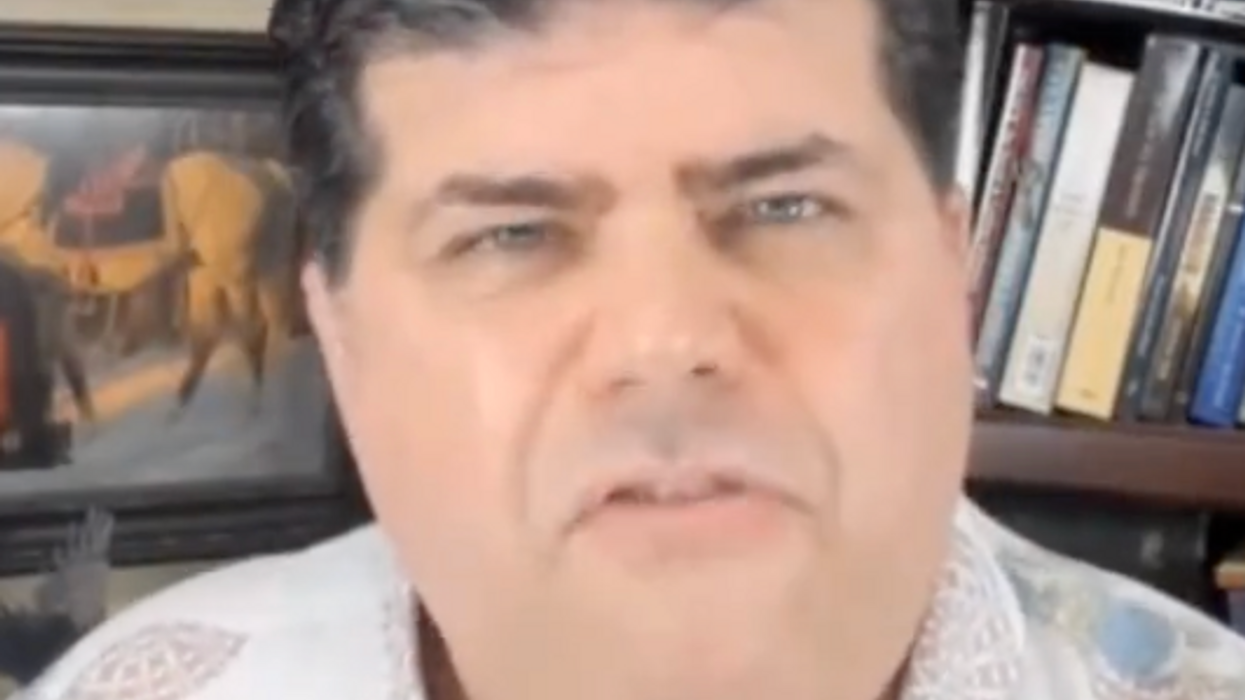 Image via Screencapture
Shane Vaughn, a right-wing pastor and conspiracy theorist who still believes that ex-President Donald Trump will be reinstated, has blamed the COVID-19 pandemic on former President Barack Obama.
Vaughn, the founder of First Harvest Ministries in Waveland, Mississippi, has a history of making baseless assertions about the coronavirus. Last December, he proclaimed that wearing a mask was promoting the "spirit of the antichrist" and that the pathogen was sent by God as punishment for Americans' supposed belief in the supernatural. He urged his followers to "get a shot of faith" instead of the vaccine and said that God told him that "miracles are attracted by faith, not mask."
His latest tantrum was on par.
In a live stream entitled Obama's Bloody Footprints that was posted to Twitter on March 28th, Vaughn falsely accused Obama and Dr. Anthony Fauci of "financing communist China's gain-of-function research" – a debunked conspiracy theory that SARS-COV-2 was engineered in a research lab in Wuhan and then deliberately released into the human population.
He then declared that Fauci, then-National Institutes of Health Director Dr. Francis Collins, and their colleagues committed "treason" and should be "hung from the gallows" for their alleged crimes against the American people.
"The lengths that Dr. Collins and Dr. Fauci went to to convince people that COVID-19 originated naturally; and that these blanket lockdowns were necessary; and to silence dissenting voices from prominent scientists prove that they were more interested in hiding their role in financing communist China's gain-of-function research than they were in helping their nation," Vaughn growled.
"They are treasonous," he continued. "They should be hanged on the first gallows. They turned on their nation to hide their crime. They are guilty of treason."
Watch the excerpt below via Right Wing Watch:
Twitter users accused Vaughn of racist hate speech for calling for the murder of the first Black president.
Some people want the Secret Service and the Federal Bureau of Investigation to look into Vaughn's comments, as they may constitute a crime.
Vaughn was reminded that Trump, not Obama, was the commander in chief when COVID-19 first broke out. He too lied about the severity of the crisis, peddled fake cures and treatments, and accused China of failing to protect the United States. Under his watch, 700,000 Americans perished.
The Twitterverse also pointed out that Vaughn himself is a convicted felon, having served three years in prison for insurance and bank fraud.
Reprinted with permission from Alternet