Obama Administration To Ask Judge To Lift Block On Immigration Actions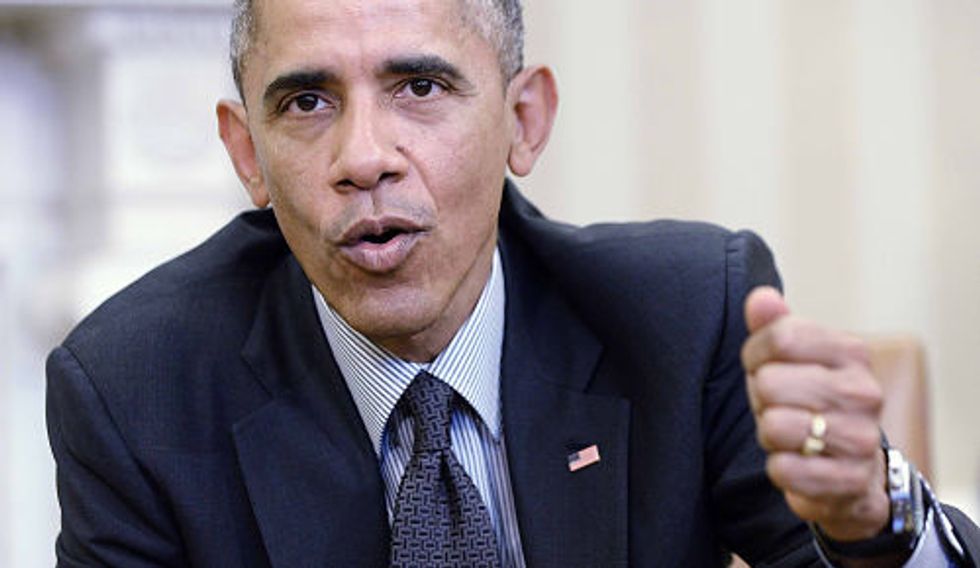 By Joseph Tanfani, Tribune Washington Bureau (TNS)
WASHINGTON — The Obama administration said Friday it will ask a judge to allow it to continue with plans to offer protection from deportation to millions of people living in the U.S. illegally.
Department of Justice lawyers plan to file a motion by Monday requesting that a federal judge in Texas stay his order that temporarily blocks President Barack Obama's immigration programs, White House spokesman Josh Earnest said.
If the judge, Andrew S. Hanen, denies the request, as many legal experts expect, the administration could file an appeal with the Fifth Circuit Court of Appeals and later the Supreme Court.
Hanen issued the order Monday in a lawsuit filed by Texas and two dozen other states, mostly led by Republicans. They sued to block the president's move last year to use his executive authority to shield from deportation about half of the 11 million people living in the U.S. illegally.
Immigrants who qualify would get a three-year permit to stay in the country.
In his order Monday, Hanen said Obama overstepped his legal authority.
The administration cannot "enact a program whereby it not only ignores the dictates of Congress but actively acts to thwart them," Hanen ruled.
But he based his injunction on narrow legal grounds, saying that the underlying constitutional issues needed a full hearing and that his ruling would preserve the status quo in the meantime.
The decision by Hanen, who has a record of rulings harshly critical of what he views as lax immigration enforcement, created a stumbling block for the administration's plans.
The first piece of the immigration program was due to roll out this week but has been put on hold. The biggest part of the program, which would cover up to 4 million adults who've been in the country since 2010, was scheduled to open to applicants in May.
Despite the ruling, Obama made it clear that the administration would press ahead with preparations for the immigration programs, which include the hiring of thousands of workers to process an expected rush of applications.
"We are doing the preparatory work because this is a big piece of business," Obama told reporters this week. "We want to make sure as soon as these legal issues get resolved, which I anticipate they will in our favor, that we are ready to go."
Obama and his Democratic allies in Congress are also fighting to stave off another assault on the executive actions, this one from Republican leaders who are trying to use a bill to fund the Homeland Security department to block the immigration executive actions. The measure passed the House, but ran into Democratic opposition the Senate.
Lawmakers on both sides have vowed not to back down in the standoff; the funding for the department, which handles all border and customs enforcement, runs out on Feb. 28.
Photo: U.S. President Barack Obama speaks during a meeting with a group of young undocumented immigrants in the Oval Office of the White House on Feb. 4, 2015 in Washington, D.C. The five immigrants, known as "dreamers," who meet with the president have received protections from deportation under a program Obama implemented in 2012. (Olivier Douliery/Abaca Press/TNS)