Obama Administration Reviewing Hostage Policies, But Not Ransom Ban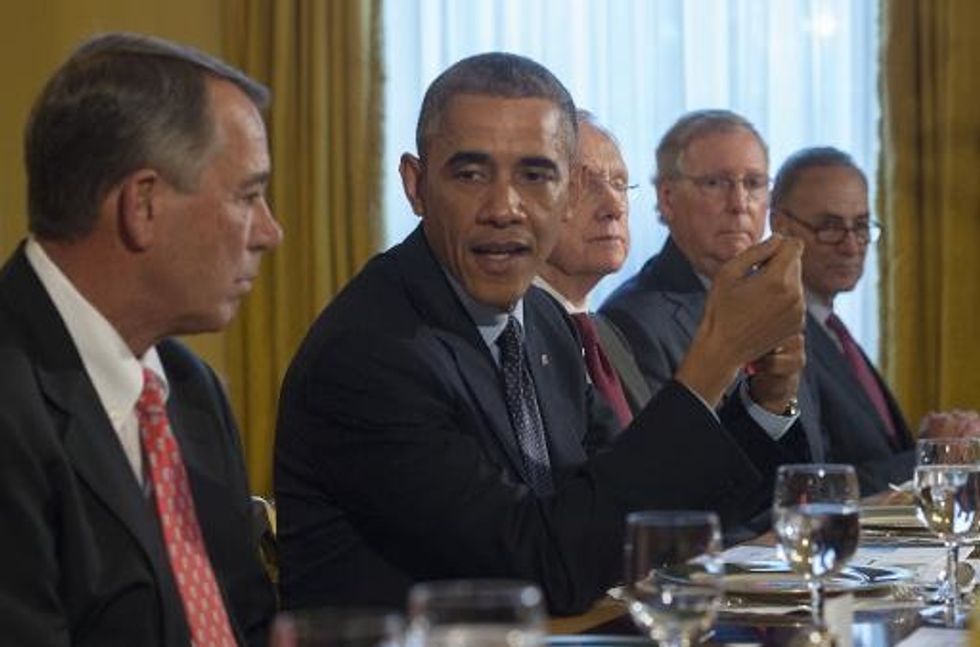 By Kathleen Hennessey, Tribune Washington Bureau (TNS)
WASHINGTON — President Barack Obama has ordered a review of his administration's handling of kidnappings by terrorist organizations, the White House confirmed Tuesday, but that review does not include a reconsideration of U.S. policy against paying ransom for hostages.
The president ordered the review "over the summer" and applied it to the State Department, Defense Department, FBI, and intelligence agencies, White House spokesman Josh Earnest told reporters. The review is specifically focused on hostage negotiations, recovery and communication with family members, he said.
The president was prompted by the "the extraordinary nature of some of the hostage-takings that we'd seen this year," Earnest said.
In August, after being held captive for nearly two years, American journalist James Foley was beheaded on video by Islamic State militants. Foley's killing was followed by the release of similar videos showing executions of hostages Steven Sotloff, an American; and two British aid workers.
A fifth video was uploaded Sunday, confirming the death of a third American, former soldier and aid worker Peter Kassig.
Family members of some U.S. hostages have complained about a lack of coordination and clear information about U.S. efforts to recover their relatives. Some have questioned the administration's prohibition on paying ransom when other governments — including France, Germany, and Spain — have directly or indirectly paid for the release of their citizens.
Administration officials argue that paying for hostages only creates incentive for more kidnapping and bankrolls terrorist and pirate groups.
Earnest stood by that rationale Tuesday.
"The president continues to believe, as previous presidents have concluded, that it's not the best interests of American citizens to pay ransom to any organization, let alone a terrorist organization, that's holding an American hostage," he said. "We don't want to put other American citizens at even greater risk when they're around the globe, and that knowing that terrorist organizations can extract a ransom from the United States if they take a hostage only puts American citizens at greater risk."
AFP Photo/Jim Watson