Obama Appeals For Calm Over Missouri Police Shooting
@AFP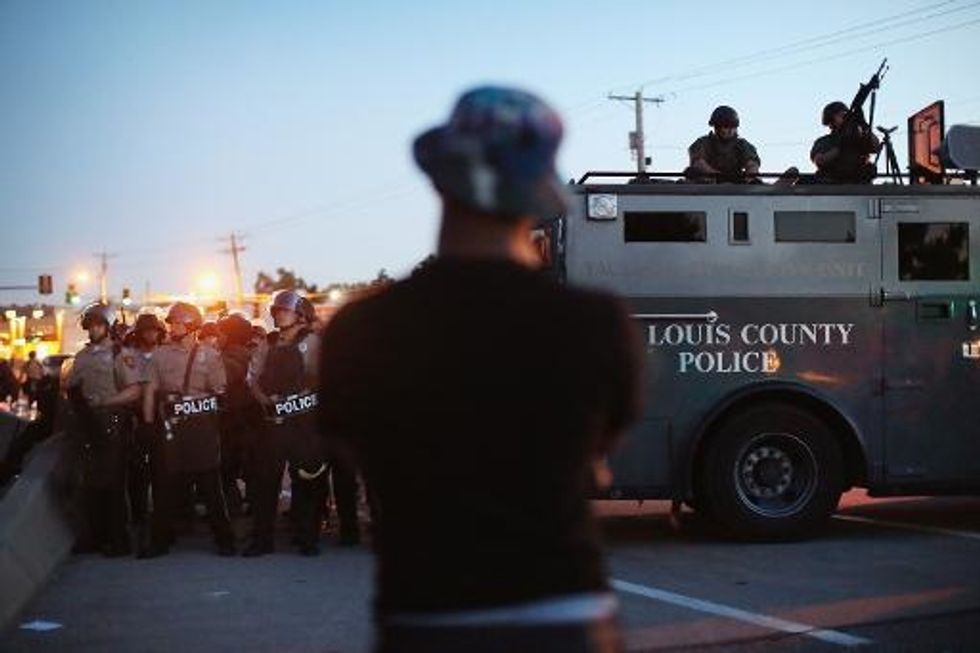 Martha's Vineyard (United States) (AFP) — President Barack Obama called Thursday for "peace and calm" in the Missouri town where the police shooting of an unarmed black youth has sparked angry protests.
Obama lamented the "heartbreaking" death of Michael Brown, an 18-year-old killed Saturday in Ferguson but urged both police and protesters to refrain from violence.
"Now is the time for peace and calm on the streets of Ferguson," he told reporters.
Obama, vacationing on the Massachusetts island of Martha's Vineyard, spoke earlier with Missouri Governor Jay Nixon, who was expected to make a statement later in day about an operational shift in "tone" in the tense town.
For four nights straight, protesters have faced off with police who have responded with tear gas and the arrests Wednesday night of two reporters.
Noting the raw emotions, Obama said local authorities had a responsibility to be "open and transparent" about how they were investigating Brown's death and protecting the community.
"There is never an excuse for violence against police or for those who would use this tragedy as a cover for vandalism or looting," Obama said.
"There's also no excuse for police to use excessive force against peaceful protests or to throw protesters in jail for lawfully exercising their first amendment rights," he added.
"And here in the United States of America, police should not be bullying or arresting journalists who were just trying to do their jobs and report to the American people on what they see on the ground."
AFP Photo/Scott Olson
Interested in national news? Sign up for our daily email newsletter!